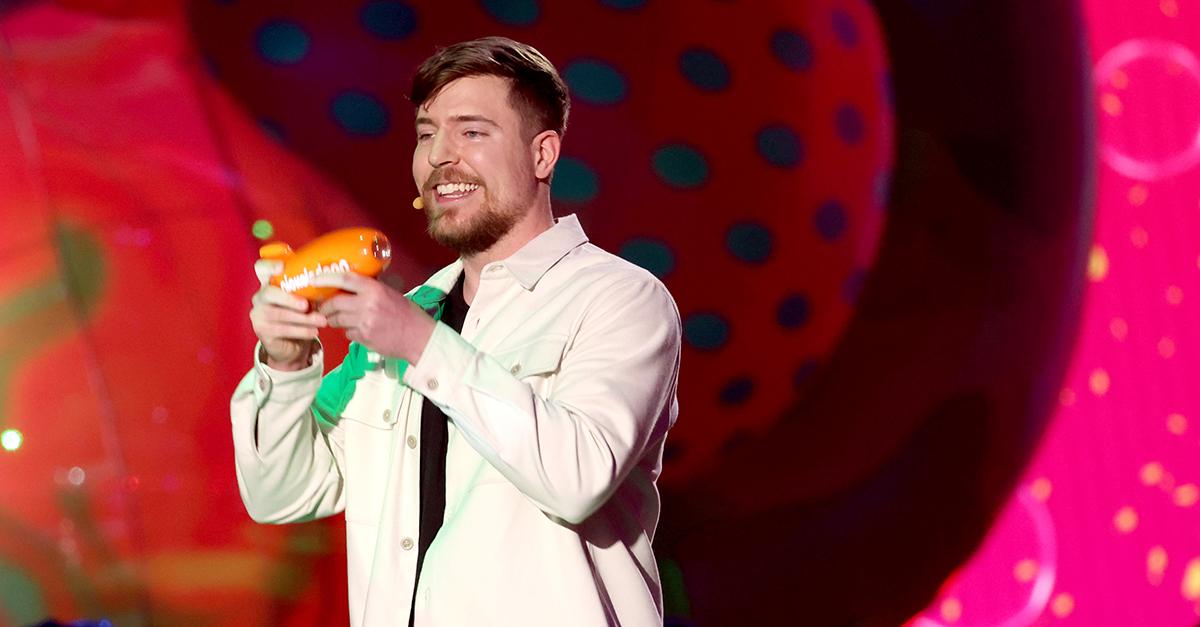 MrBeast Was Taken Into Police Custody — Details on Why the YouTuber Was Arrested
Why did MrBeast get arrested? The philanthropic YouTuber was apprehended by police as part of a year-long revenge plot from another YouTuber.
Jimmy Donaldson, popularly known on the internet as MrBeast, is practically the Oprah of YouTube. The popular internet personality achieved worldwide renown by pioneering a new genre of YouTube videos where content creators pull off highly elaborate and expensive publicity stunts. Between recreating true-to-life sets from our favorite shows and movies to funding surgeries for blind people to allow them to see, MrBeast's financial escapades seem almost too good to be true.
Article continues below advertisement
Some of his videos may border on the absurd but MrBeast's endeavors seem shockingly genuine. Not only that, but his illustrious career has been markedly free of controversy and major scandal.
However, you don't become one of the most popular YouTubers of all time without ruffling a few feathers. In 2023, MrBeast was apprehended by North Carolina police and taken into custody. You won't believe why he was arrested.
Article continues below advertisement
Why was MrBeast arrested? The YouTuber was taken into police custody in May.
In late May, reports began to surface across platforms like Twitter that MrBeast was apprehended by police and taken into custody in his home state of North Carolina. He was placed in handcuffs and taken down to a local police station, where authorities even took mugshots of the famous YouTuber. Reportedly, he was initially pulled over for having "tinted windows," though he would soon be physically arrested after he allegedly began "communicating threats" against the officers.
Some folks believed that MrBeast was arrested for tax evasion, which sounds plausible for someone who spends lavishly as part of his content creation. However, the truth behind his arrest could be considered more ridiculous than any rumor.
In reality, MrBeast was arrested as part of an elaborate prank pulled by another YouTuber. Eric David Decker, otherwise known as Airrack on YouTube, had MrBeast arrested in a revenge plot over a year in the making.
Article continues below advertisement
Airrack explains all on his own YouTube channel, where he chronicled the events that led to MrBeast's arrest. As a fellow YouTuber who pulls off expensive stunts, Airrack and MrBeast are considered friends. However, they're no strangers to pulling pranks on each other. In the past, MrBeast recruited one of Airrack's producers in a minor hoax. Airrack's producer tricked him into thinking that he was quitting his team and joining MrBeast's channel.
Article continues below advertisement
MrBeast and Airrack's producer had a laugh, but Airrack himself decided to return the favor tenfold. He began tracking MrBeast's movements for almost a year in his plot to have him fake-arrested by actual police. He even reached out to local authorities and reportedly signed a contract with them in order to pull off the stunt. The prank was initially set to take place in New York City. After a scheduling snafu, Airrack and his team pivoted to MrBeast's home turf.
Airrack tracked MrBeast throughout the entire arrest, secretly staying in touch with the officers who were in on the prank. While being driven to the police station, MrBeast even suspected that one of his YouTuber friends was behind the arrest.
"Jimmy's actually taking this better than I thought he was going to," Airrack admitted in his video while in a separate police car following MrBeast's. "He's just so confused on why he would be arrested."
The prank stretched on long enough for MrBeast to believe that the prank was real, with officers actually holing him up in a jail cell. Not long after that, Airrack made the big reveal and MrBeast was released to greet his fellow YouTuber with incredulous laughter.
"What on earth could you ever do to outdo that?" Airrack asked upon MrBeast's release.
While he seemed to take the prank in stride, MrBeast also teased that millions of dollars wouldn't be enough for the clapback he wants to pull off.