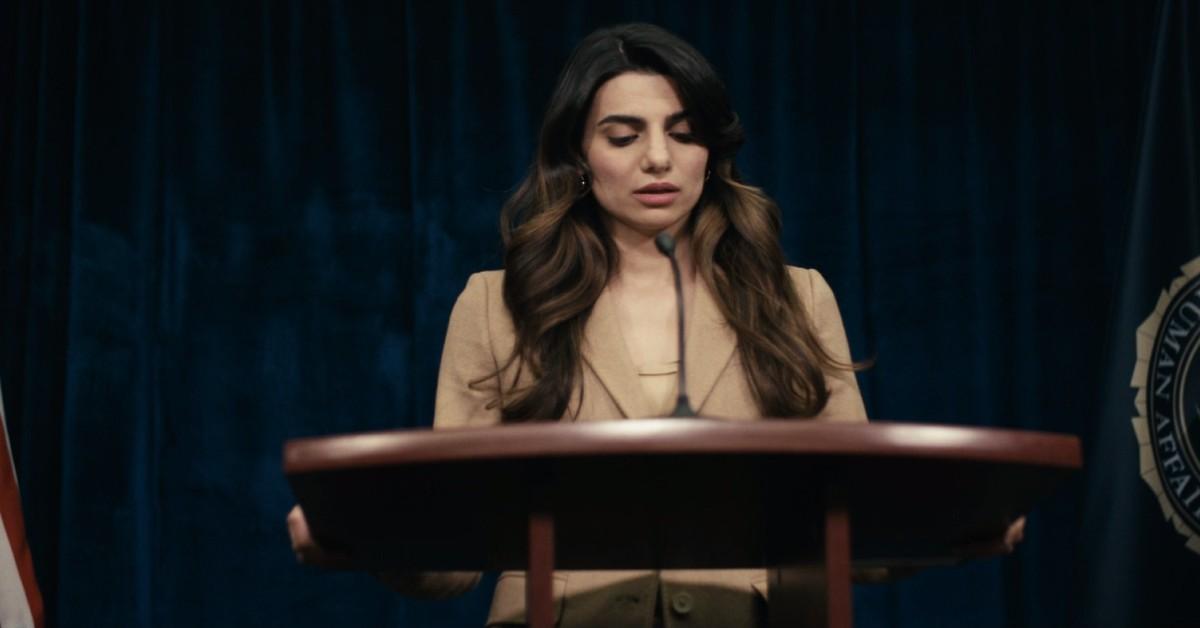 Why Did (SPOILER) Turn on Stan Edgar in 'The Boys' Season 3? Whose Side Is She Really On?
Warning: The following article contains spoilers for The Boys Season 3, Episode 4 on Prime Video.
Why did Nadia (Claudia Doumit) turn on her adoptive father Stan Edgar (Giancarlo Esposito) in The Boys Season 3, Episode 4? Nadia, or Victoria, or whatever you want to call her, has turned out to be one of the most duplicitous characters in The Boys.
And that's saying a lot.
Article continues below advertisement
Nadia was supposed to give a press conference reprimanding Homelander (Antony Starr) for his unplanned birthday party speech. It was Stan's idea, to ensure that Homelander would know that his actions had consequences.
However, Nadia double-crosses Stan during the press conference.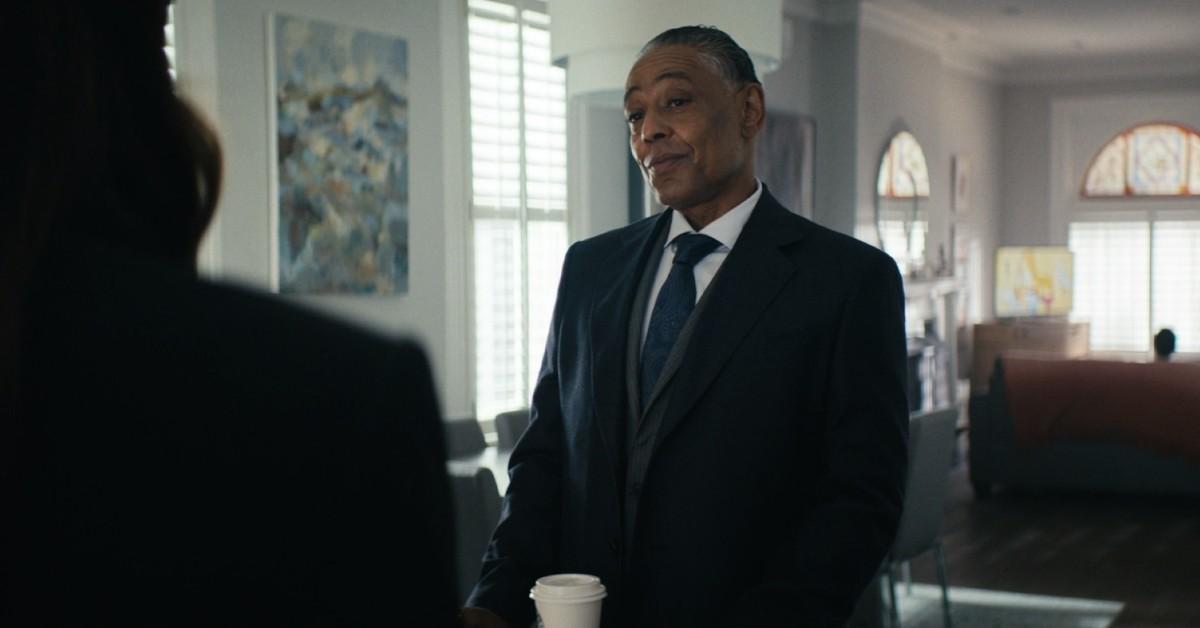 Article continues below advertisement
Why did Nadia turn on Stan Edgar in 'The Boys' Season 3?
There's a very obvious reason why Nadia turns on Stan at the press conference. Instead of reprimanding Homelander, Nadia announces that Homelander actually came to her as a whistleblower.
What was Homelander exposing? Crimes committed by — Vought International's CEO Stan Edgar! Nadia (in her alias as congresswoman Victoria Neuman) declares that Vought International must be held to legal and ethical standards. As Stan is led away in disgrace, he asks Nadia, "Why?"
Nadia doesn't apologize for turning on him. She says she has to look out for her daughter, Zoe (Olivia Morandin). But why did looking out for Zoe involve turning on Stan?
Homelander gives us the answer when he shows up at Nadia's house. He has something for Nadia.
Article continues below advertisement
Nadia turned on Stan for one huge reason.
It turns out Nadia wanted to inject her daughter with Compound V, so Zoe would be able to protect herself with her own superpowers. Homelander gave Nadia the Compound V for Zoe in exchange for Nadia turning on Stan.
Homelander happily informs Nadia that she made the right choice. He tells her that Stan would have turned on her if she didn't act first. He said that Nadia wasn't Stan's daughter — she was his weapon.
Article continues below advertisement
Nadia doesn't react quite as phased as Homelander clearly wants. Homelander tries to sell her on his, "Vought just treats us supes like puppets" shtick, but all Nadia wants to do is protect Zoe.
Homelander still doesn't give in. He tells Nadia, "I'm glad you chose your own kind. That was smart." Nadia doesn't respond as he flies away.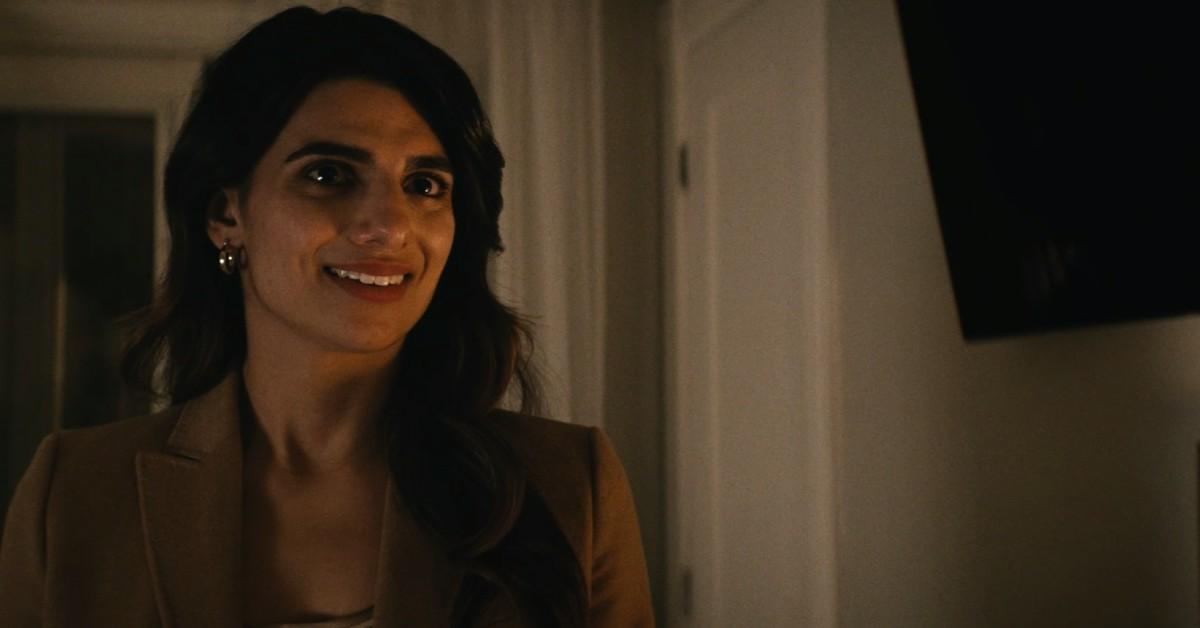 Article continues below advertisement
Nadia tells Zoe that she has to inject her with the Compound V. She tells her daughter, "It's going to make you so strong." She injects Zoe with the Compound V, holding back tears when Zoe screams and cries out in pain.
Meanwhile, Homelander gleefully reminds Stan about his temporary leave of absence. Stan doesn't take the bait, taking responsibility for Nadia's ability to play all sides.
Homelander keeps taunting Stan. With nothing left to lose, Stan roasts Homelander. "You are not worthy of my respect. You are not a god. You are simply, bad product." It's rare to see Homelander left completely speechless!
Will Vought International thrive or crumble under new management? We'll have to keep watching new episodes of The Boys when they drop on Prime Video on Fridays to find out!