Why Did Toya Turner Leave 'Warrior Nun'? Here's What We Know
Why did Toya Turner leave 'Warrior Nun'? Fans are missing Shotgun Mary in Season 2. Plus, is there any news on a possible Season 3?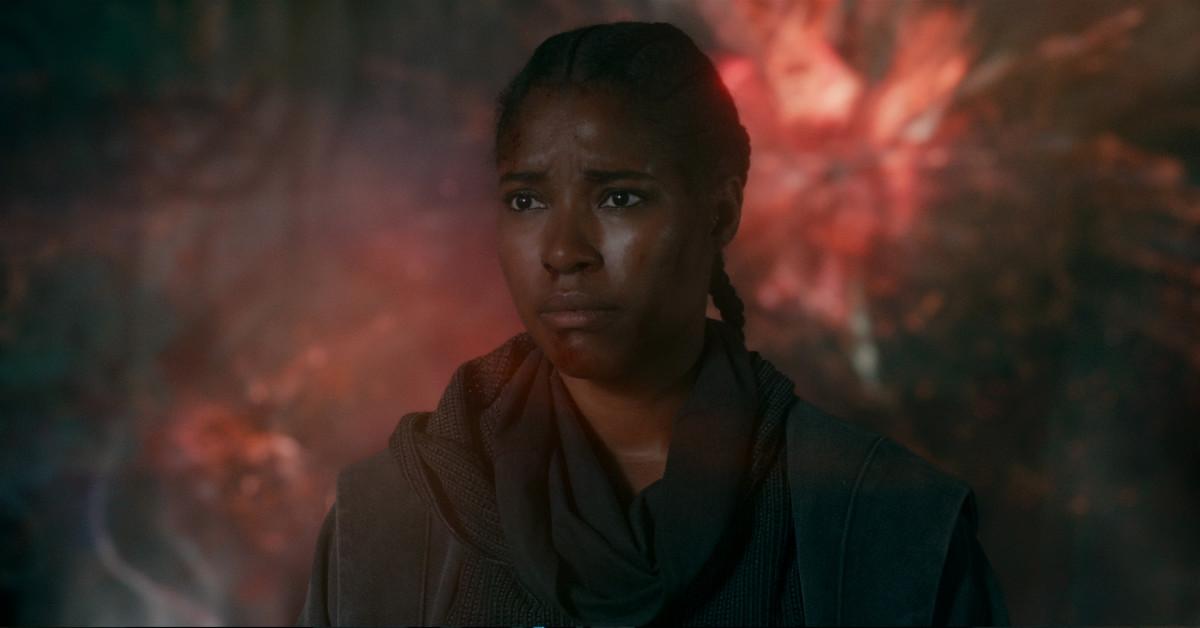 Season 2 of Netflix's Warrior Nun is officially out, and fans are more invested than ever in the fantasy drama series. Speaking of drama, there's definitely no shortage of it in Season 2. Viewers can rest assured there are just as many demonic possessions and divinium weapons as before.
Article continues below advertisement
There is, however, a shortage of the incredible Sister Mary (aka Shotgun Mary), played in Season 1 by Toya Turner. Although Shotgun Mary was an integral part of the Season 1 arc, she's nowhere to be found in Season 2. Naturally, the people have questions about why Toya left the series. Here's what we know!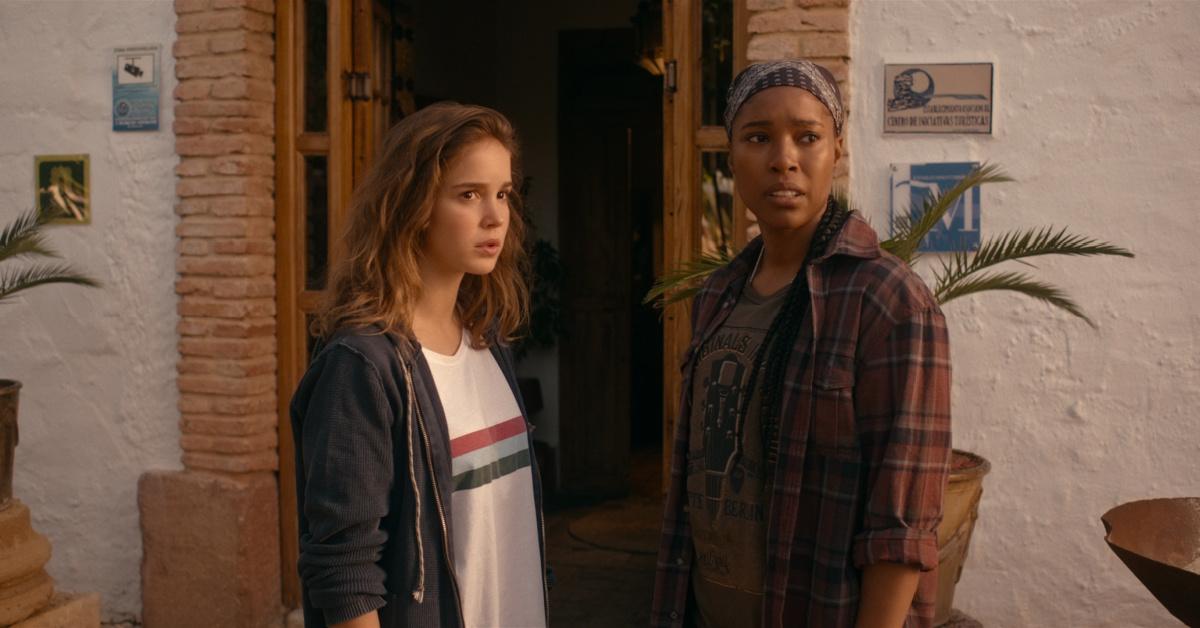 Article continues below advertisement
Why did Toya Turner leave 'Warrior Nun'? And what happened to Shotgun Mary?
At the end of Season 1, we see Shotgun Mary swarmed by people who are under the control of the demon Adriel. When Season 2 opens, we learn that Mary is "gone," having been no match for Adriel's demon-possessed followers. The announcement of her death is so abrupt that viewers couldn't help but wonder about what really went on behind the scenes.
In an interview with Screen Rant, showrunner Simon Davis Barry revealed that the original plan was to actually have Shotgun Mary return in Season 2. Unfortunately, Toya Turner left the production, making Mary's return an impossibility.
"Unfortunately, at the beginning of Season 2's filming, Toya had to leave the show for personal reasons," he said. We had to very quickly retool the show to accommodate that. [...] It was a very challenging puzzle. But we figured it out in a way that I think honors Shotgun Mary's character and also sets up the new characters that emerge in Season 2. I'm hoping it plays out well. It's always awkward when it's not the plan, right? We did not plan this, but we had to sort of adjust on the fly."
Article continues below advertisement
It doesn't look like Shotgun Mary will be returning at all — not even with a new person playing the role. "We didn't want to recast her because I think it's too iconic a character," Simon continued. "What we had to do is figure out a way to tie in what had happened at the end of Season 1 that didn't feel too clunky and didn't feel too slapped on."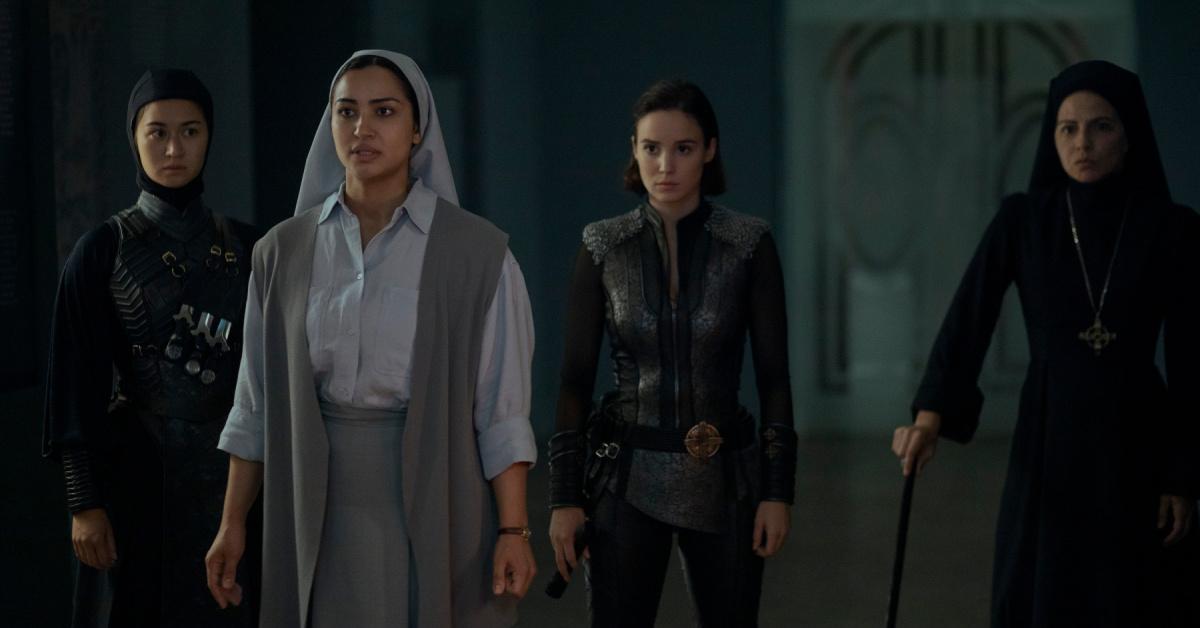 Article continues below advertisement
Netflix hasn't ordered 'Warrior Nun' Season 3 yet.
Fans are going to extreme lengths to get Netflix to order Warrior Nun Season 3. Just look at these Twitter demands/threats from fans of the fantasy drama.
"Going to need Warrior Nun Season 3 confirmation within the next week."
"If they don't give me a Season 3, I'm gonna do something violent."
"I need season 3. I'm being so serious right now. I'm gonna eat my phone."
"Not letting Grandma out until Netflix renews Warrior Nun and gives us Season 3."
Fans have even launched "Warrior Nun Operation Season 3," sharing streaming tips in hopes of helping the show reach No. 1 on Netflix's Global Top 10. Those tips include streaming each episode from start to finish, not fast forwarding through scenes, and "stream[ing] as often as possible — while sleeping, while away from keyboard, etc."
Article continues below advertisement
Netflix released Warrior Nun's first season in July 2020 and its second season just recently, on Nov. 10. As of the time of this post, the company has not yet renewed the show for a third season. That said, Netflix didn't order Warrior Nun Season 2 until a month and a half after Season 1 came out, though, so it may still be weeks until fans hear whether the show is renewed or canceled.
Article continues below advertisement
Producer Simon Barry is hoping for "between five and seven seasons."
Warrior Nun executive producer Simon Barry, who adapted the comic-book character for the screen, told Inverse ahead of Season 1 that he didn't have a "hard number" for the ideal length of the show. But he was hoping for much more than a two-season run.
"These things tend to reveal themselves when the story starts to feel like it's building to a crescendo. You do want to find a point where you can wrap," he explained. "With Warrior Nun, I would give it a window because we're still so early in the process of developing it. Anything between five and seven seasons would be lovely."
And in an interview with Screen Rant, Simon said that he and the other writers have discussed ideas for Season 3. "Of course, when you end a season as writers, you always want to make sure that you've not written yourself into a corner," he said. "And yes, we did have a notion about what Season 3 could be and how that would look. But of course, it's up to the fans. If they show up in big numbers, Netflix will make the right decision. And so hopefully, that's what will happen."
The first two seasons of Warrior Nun are now available to stream on Netflix.