Did Behind-the-Scenes Drama Lead to 'Yellowstone's' Cancellation? Here's What We Know
Fans of the hit Paramount Network original series 'Yellowstone' are shocked that Season 5 is the show's last. Why was 'Yellowstone' canceled?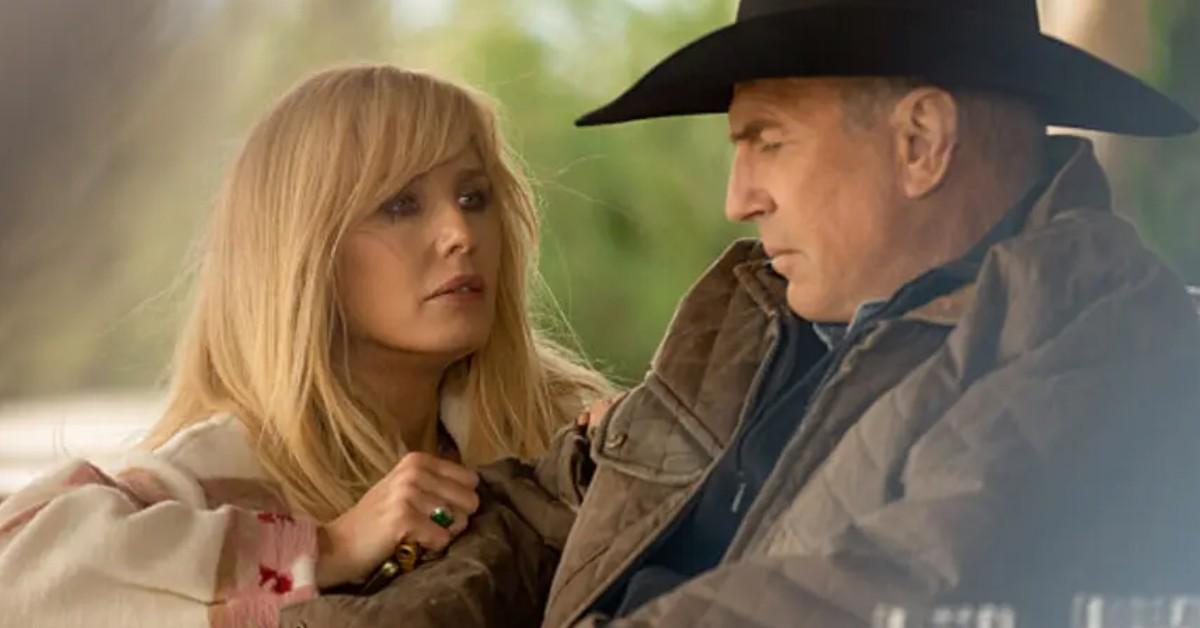 On May 5, 2023, Paramount announced that Yellowstone's fifth season would be its last, much to the detriment of viewers everywhere.
Given the show's status as a certified mega-hit for the Paramount, fans were shocked.
Article continues below advertisement
The news came amid rumors of behind-the-scenes drama with the show's main star, Kevin Costner.
Here's everything we know about why Yellowstone's last rodeo.
Article continues below advertisement
Why did 'Yellowstone' get canceled?
Two days before the Paramount officially announced that Yellowstone had been canceled, Entertainment Tonight reported that sources close to the production had learned that Kevin would not be returning to the show after the fifth season.
However, the official statement regarding Yellowstone's cancellation didn't actually reveal the reason behind the end of the show.
Gossip surrounding the show's impending end was happening as early as February 2023, with sources telling Deadline that Yellowstone series creator Taylor Sheridan was actually seeking to end the show and do some sort of sequel with Matthew McConaughey.
Article continues below advertisement
Plus, there were rumors that Taylor and Kevin were fighting behind the scenes, including about disagreements over shooting schedules. One rumor even claimed that Kevin only wanted to spend a week filming the second part of Season 5.
Kevin Costner's lawyer told Puck News (via Hollywood Life) on May 5, 2023, "The idea that Kevin was only willing to work one week on the second half of Season 5 of Yellowstone is an absolute lie. It's ridiculous — and anyone suggesting it shouldn't be believed for one second."
Article continues below advertisement
His lawyer added: "As everyone who knows anything about Kevin is well aware, he is incredibly passionate about the show and has always gone way above and beyond to ensure its success."
Article continues below advertisement
Paramount noted in its announcement that the network was moving forward with a sequel series that would continue the Dutton story and pick up where Yellowstone left off.
"We are thrilled to bring this new journey to audiences around the world," 101 Studios CEO David Glasser said.
Showtime/MTV Entertainment Studios president and CEO Chris McCarthy said he was "confident" that the sequel would be another hit, "thanks to the brilliant creative mind of Taylor Sheridan and our incredible casts who bring these shows to life."
Fan reacted on social media to the news, with one person tweeting that "Paramount canceled the best show on television."
"I'm gonna hate to see Yellowstone go," another fan wrote on Twitter. "I've been watching this show since Season 1 and it's always been incredible. I'm looking forward to the sequel, but nothing will top the original."