'Yellowstone' Co-Stars Ryan Bingham and Hassie Harrison Found Love off the Ranch
'Yellowstone' co-stars Ryan Bingham and Hassie Harrison recently became Instagram official. Let's take a look at their relationship timeline.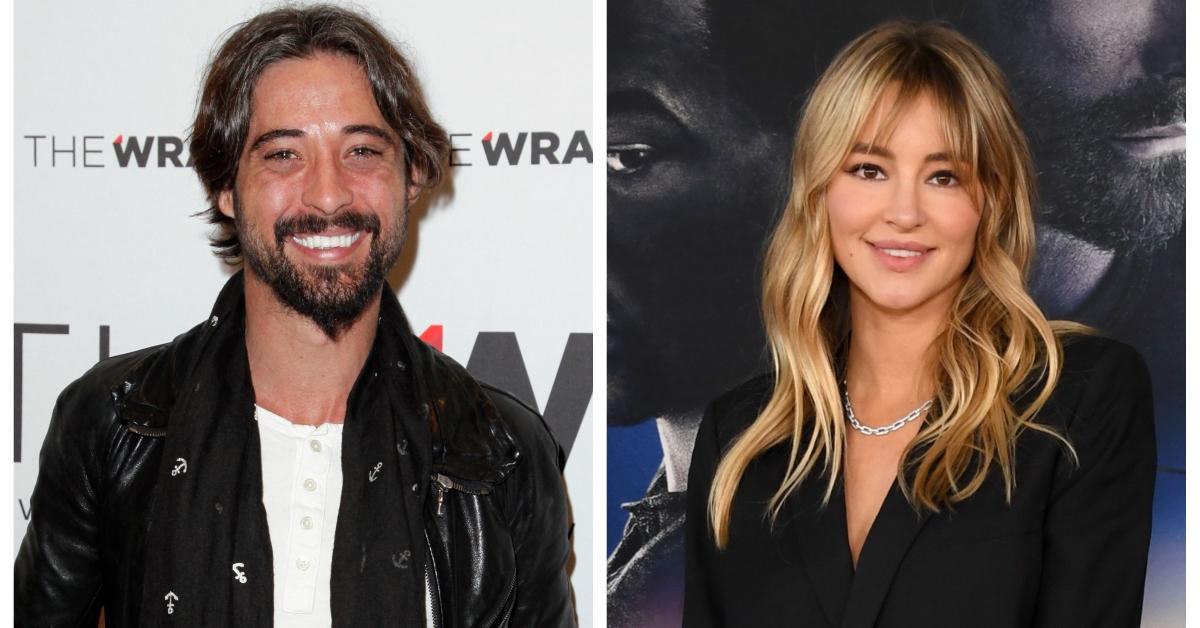 It isn't uncommon for co-stars to fall in like, lust, or even love while working together. Some of the greatest hits include but aren't limited to: Zendaya and Tom, Blake and Ryan, and Leighton and Adam. There's something about ripping yourself apart emotionally day in and day out, with stunningly beautiful people, that makes for great chemistry.
Article continues below advertisement
A new on-set couple just dropped and we have our fingers crossed for these two actors. It was recently announced that Yellowstone co-stars Ryan Bingham and Hassie Harrison decided to stop horsing around by taking their coupledom public. Here's what we know about their relationship timeline.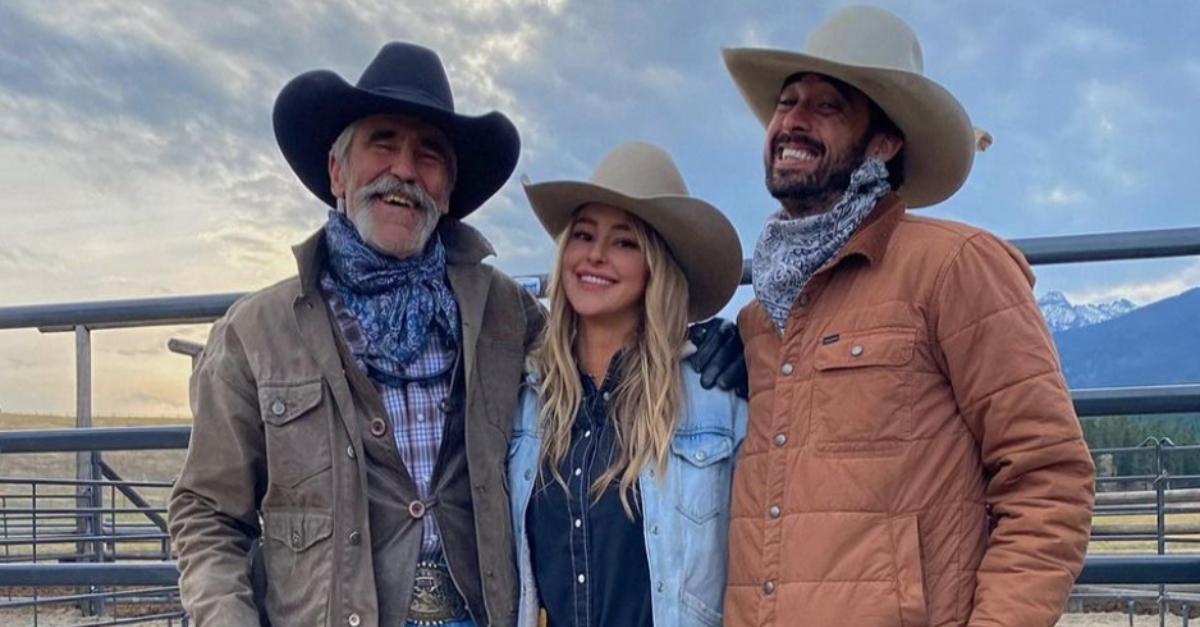 Article continues below advertisement
Yee-haw, here's a quick look at Ryan Bingham and Hassie Harrison's relationship timeline.
In a wildly environmentally unsound post on his Instagram, Ryan announced that he and Hassie were dating via a photo of the happy couple kissing in front of some sort of bonfire. "More than a spark," he puntastically wrote beneath the photo of them embracing while wearing matching camouflage jackets. It's a wonder we can even see them!
Cassie replied with, "I love you, Cowboy." A couple of fellow celebrities also weighed in on the news. "Epic! Also, great pic. I wonder who took that?" asked Adam Demos, the star of the sadly canceled Sex/Life. Fellow Yellowstone actor Jen Landon replied with four heart-eye emojis. Hassie shared Ryan's post to her Instagram stories, but before that, they had some cute exchanges on her account.
Article continues below advertisement
On March 20, 2023, Hassie posted a video of herself literally lying down on a horse, saying it was "another interesting trip around the sun." Ryan kept it friendly with "Happy birthday HH," in the replies, but Hassie took it to a more flirty place. "Come say that to my face," she wrote. "I'd love to," said Ryan.
Article continues below advertisement
While we can't say for sure when the romance started, it stands to reason the two met when Hassie came onto the show during Season 3, which premiered in June 2020. According to TVLine, Yellowstone finished filming its third season before the COVID-19 shutdown, which means it was probably happening in late 2019. It's important to note that at this time, Ryan was still married.
Article continues below advertisement
Ryan Bingham was married when he met Hassie Harrison.
We aren't here to fan the flames of infidelity rumors, but it would be irresponsible to skip over the fact that Ryan didn't initiate divorce proceedings until June 2021, per legal documents obtained by The Blast. After 12 years of marriage to filmmaker Anna Axster, he "filed for dissolution of marriage on June 29, 2021." The former couple shares three children.
Over a year later in September 2022, Ryan was back in court to get his name legally changed. Apparently after marrying Anna, Ryan changed his name to Ryan Axster Bingham (Axster is his wife's maiden name) but wanted to return to his birth name, reported The Blast. Could this mean Ryan is considering getting married again?
We'll have to keep our eyes on Instagram for any possible engagement announcements. If this does happen, hopefully Ryan and Hassie won't be on top of a melting iceberg or similar. Leave the environment out of it.