We're Getting so Many Conflicting Reports About Why Zac and Tayshia Called It Quits
Yes, we're still sad about The Bachelorette co-host Tayshia Adams and Zac Clark calling off their engagement. In a world filled with roses and empty promises, Zac and Tayshia's love actually seemed genuine.
Article continues below advertisement
Who could possibly forget Zac's heartwarming proposal to Tayshia that had all of Bachelor Nation crying in their glasses of wine? What happened? Neither Zac nor Tayshia have publicly commented on the split, but sources close to the couple have alleged that things weren't looking so good behind the scenes.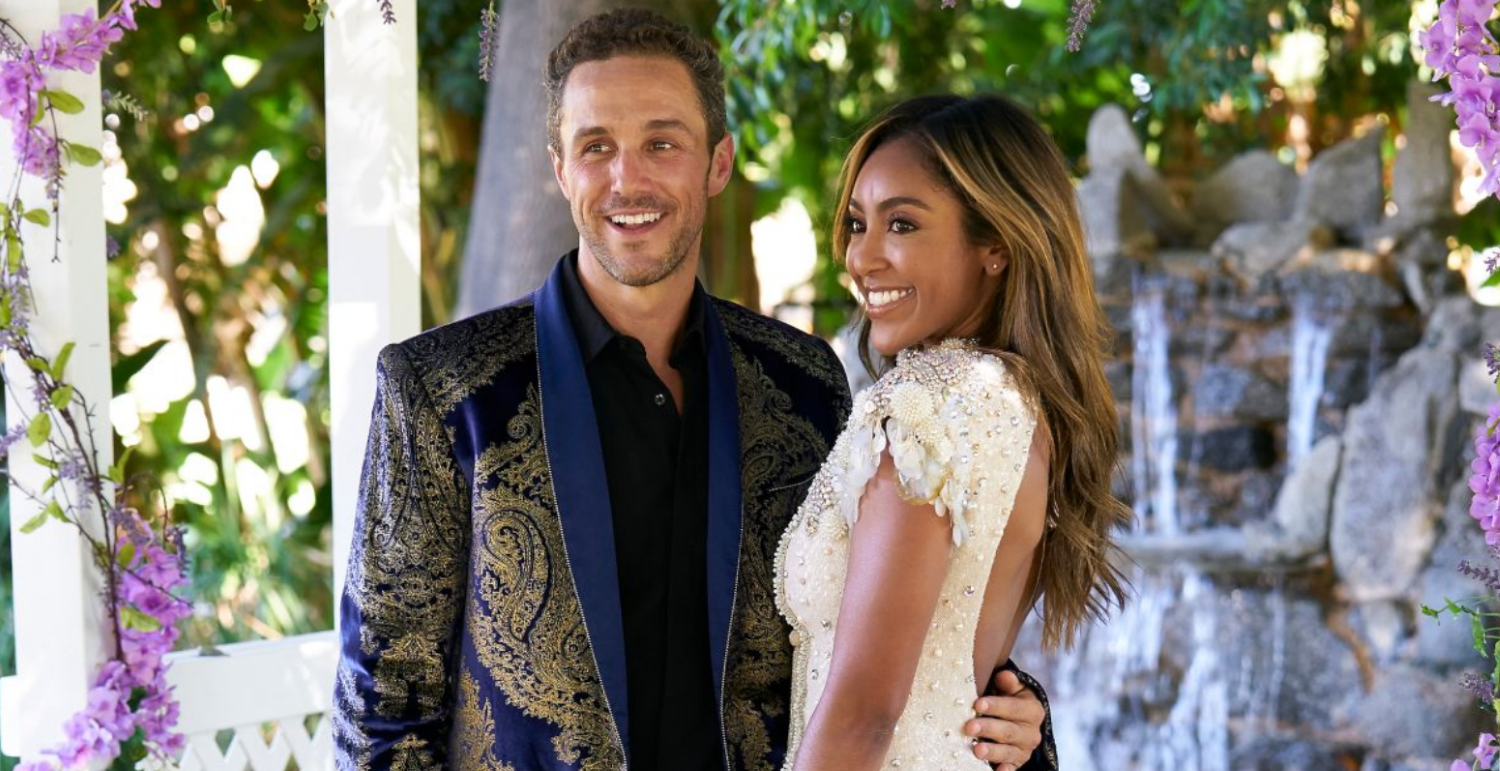 Article continues below advertisement
Some sources are saying Tayshia broke it off, while others are saying Zac thought it would be best to split up.
Who are we supposed to believe about the Zac and Tayshia breakup? An insider told E! News that it was Zac who was pushing more for the split, due to the couple's busy schedules and their struggles with communication. The same E! News report notes that a source close to Zac said, "Tayshia and Zac didn't see eye to eye on several important issues and ultimately realized a long-term relationship between the two of them wouldn't work out."
Another unnamed source told People, "Tayshia has been very busy and Zac also has a lot on his plate. Scheduling time together was just very difficult ... She's also way more comfortable in the spotlight because of her job and he's much less so." The source continued, "At the end of the day, they're very different people. They're both good people — she's amazing and he's a great guy and very passionate about his work. But they're a total mismatch."
Article continues below advertisement
Another source close to Tayshia told The Sun that it was actually Tayshia who broke off the engagement. The source said that Zac was allegedly "intense" and "controlling." Tayshia reportedly broke things off after a major fight the couple had recently, which was simply the last straw for Tayshia. (Please keep in mind, these statements are all alleged at this point.)
Article continues below advertisement
The source elaborated more about Zac's behavior. "She has asked him to work on that controlling aspect of himself, but it's only gotten worse as their relationship went on. The more her career took off, the more controlling he would be ... It was like they lived two separate lives. It seemed like he was jealous of her too, with a lot of new opportunities opening up for her while he stayed in her shadow ... He wasn't secure enough to handle her success."
A representative for Tayshia released an official statement on the split, but it did not address the rumors circulating the internet. They simply told Page Six that "Tayshia Adams and Zac Clark are no longer a couple."
Article continues below advertisement
Even Brendan Morais, one of Tayshia's top four Bachelorette contestants weighed in on the matter, telling Us Weekly, "[Tayshia and Zac] are both amazing people and I wish them nothing but the best ... Hopefully, this is an opportunity for them to reflect and realize how much they can't live without each other."
It's sad that Tayshia and Zac broke up, but all we can hope for is that the pair can move on and live their best lives, regardless of the rampant rumors and speculation. Sometimes the most mature thing a couple can do is recognize when things aren't working and move forward. We wish nothing but the best for both Tayshia and Zac.