What's the Deal With Football Players Wearing Towels During Games?
If you're an avid NFL watcher, then you might notice that some football players wear towels during a game. Let's discuss the reasoning behind this.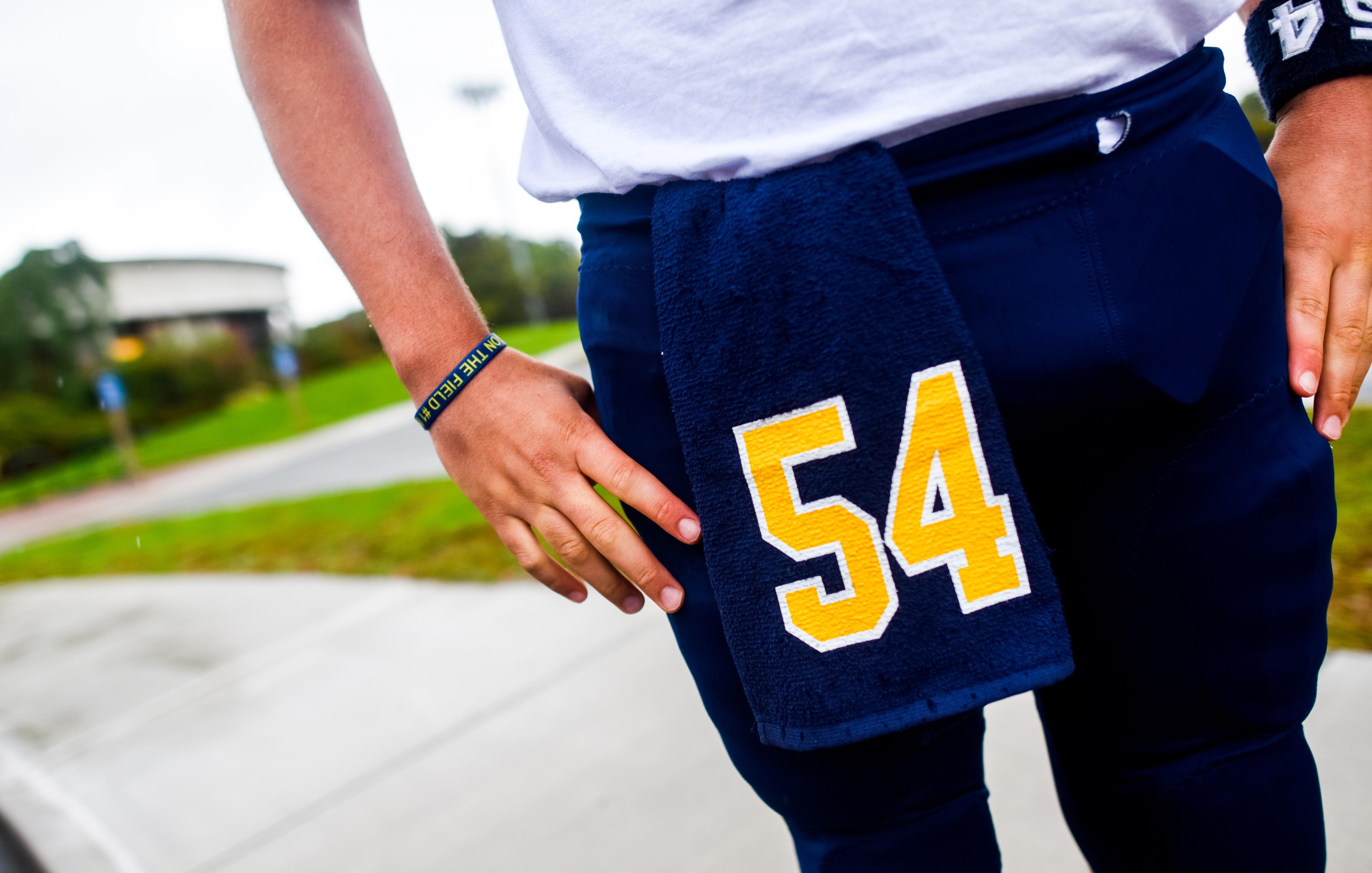 If you watch as much football as we do, there's no doubt in our mind that you've seen some players don a towel around their waist during games. Though it's not very chic, it's a pretty customary accessory in the NFL — but why is that? Why do football players wear towels? Does it enhance their performance? Keep reading as we break down all you need to know.
Article continues below advertisement
Why do football players wear towels?
Believe it or not, towels serve a valuable purpose for football players who choose to wear them; for one, they keep their hands dry while playing.
If a game happens during snowy or rainy conditions, it will create additional moisture that makes it difficult for players to throw, catch, and hold on to the ball. So, by tucking a towel into the front of their pants, they can keep their hands as dry as possible.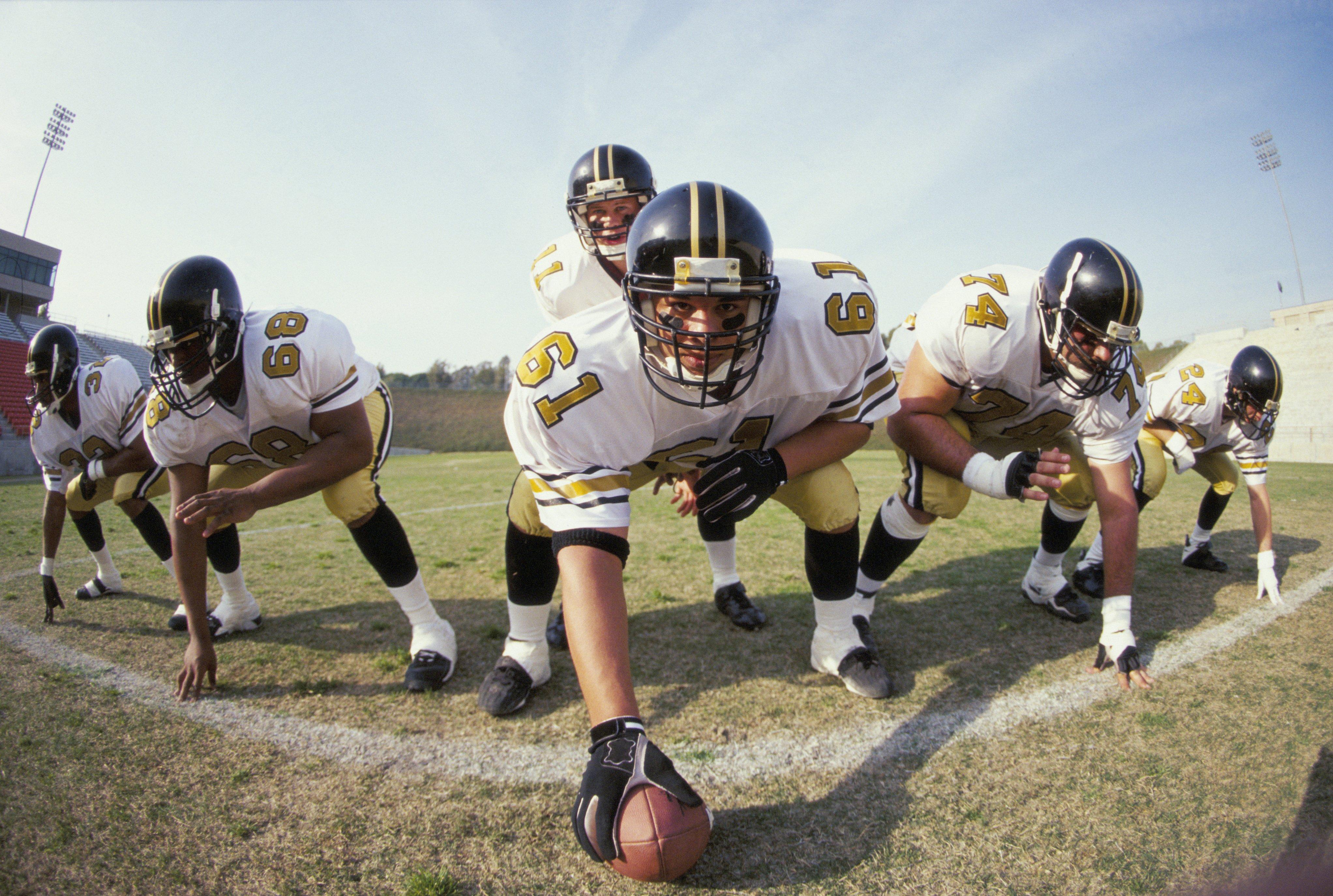 Article continues below advertisement
Plus, football is a fast-paced contact sport, so of course, players will get incredibly sweaty; with a towel in their reach, wiping the sweat from their hands and forearms is vital to remove the extra moisture. The last thing anyone wants to deal with is a fumble or an incomplete pass.
Besides keeping their hands dry, football players, especially the quarterback, must keep the ball clean; as we previously stated, playing in icy or rainy conditions can make for a difficult time. Not only will the football player struggle to stay dry, but the football itself can become more slippery. So, wearing a towel is vital to wipe and clean off the ball.
Article continues below advertisement
Which positions typically wear towels?
The most important person who needs to wear a towel is the quarterback. They are handling the ball for most of the game, so it's crucial they have a dry grip when throwing the football to their receivers. Thus, wearing a towel will ensure the quarterback succeeds in performing their best.
In the NFL, Aaron Rodgers and Tom Brady are two of many quarterbacks who sport a towel during games, and it's clearly a benefit considering how they manage to do so well each season.
Article continues below advertisement
Running backs should also consider wearing a towel during games — they need to be ready for their quarterback to pass or hand off the ball, so having dry hands at all times is a must.
Additionally, wide receivers opt to wear a towel since they are often the ones catching the most passes; however, receivers also sometimes choose to wear sticky football gloves, which increases their chances of catching the football.
And, last but not least, we highly recommend that centers wear a towel during a football game. Since their job is to snap the ball to the quarterback, they need to make sure their hands and the ball are as dry as they can be. If there is so much as a slight mistake with the snap, it can result in a fumble and a possible touchdown for the other team.