There's Apparently a Reason Why Girls Hug Guys Around the Neck, and This Is News to Us
When a girl hugs a guy with her arms around his neck and shoulders, she's apparently doing it for steamy a reason. We unpack why below.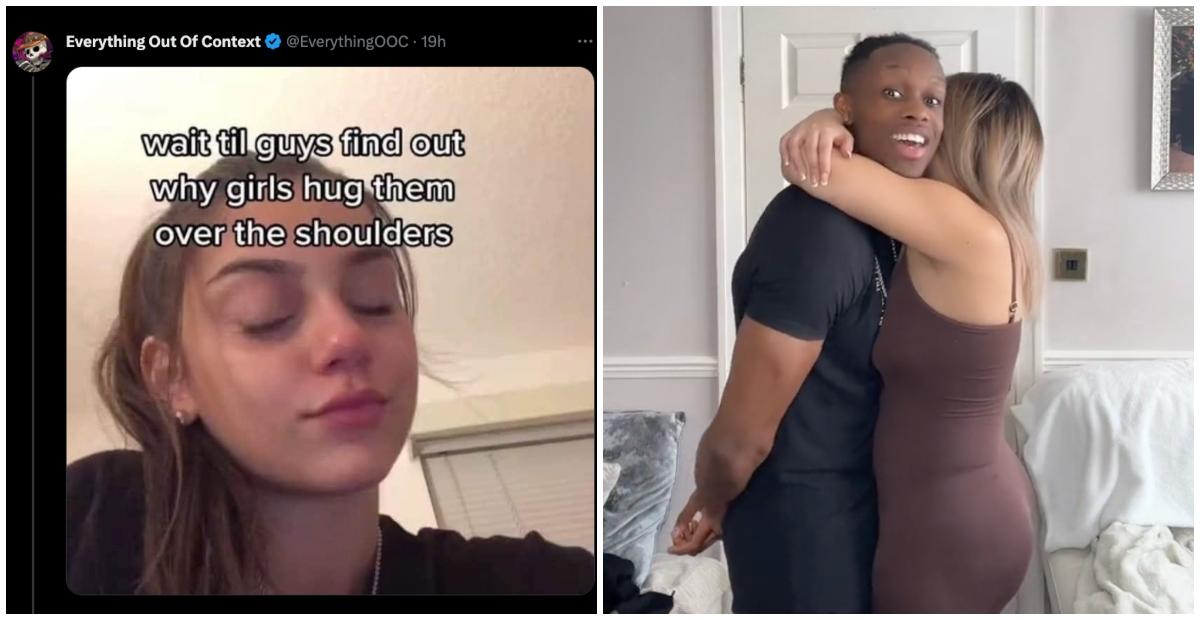 When the Twitter account Everything Out of Context posted a screenshot of a girl with text reading "Wait until guys find out why girls hug them over the shoulders," the Twitterverse started racking its noggin. What does this mean? Are girls hugging guys over the shoulder for a particular reason?
Many brave users admitted that they simply did not know why females chose to do that. "As a woman, I want to know," wrote one user. Another female said, "Because anything under the shoulders is sweaty, I guess."
Article continues below advertisement
Even men tried to take a stab at the answer: "To avoid staining his shirt with makeup/foundation..?"
But sadly, none of these answers were correct. And after going down a rabbit hole and watching lots of TikToks, I've finally learned the reason why many females intentionally hug like that, and it's pretty bold.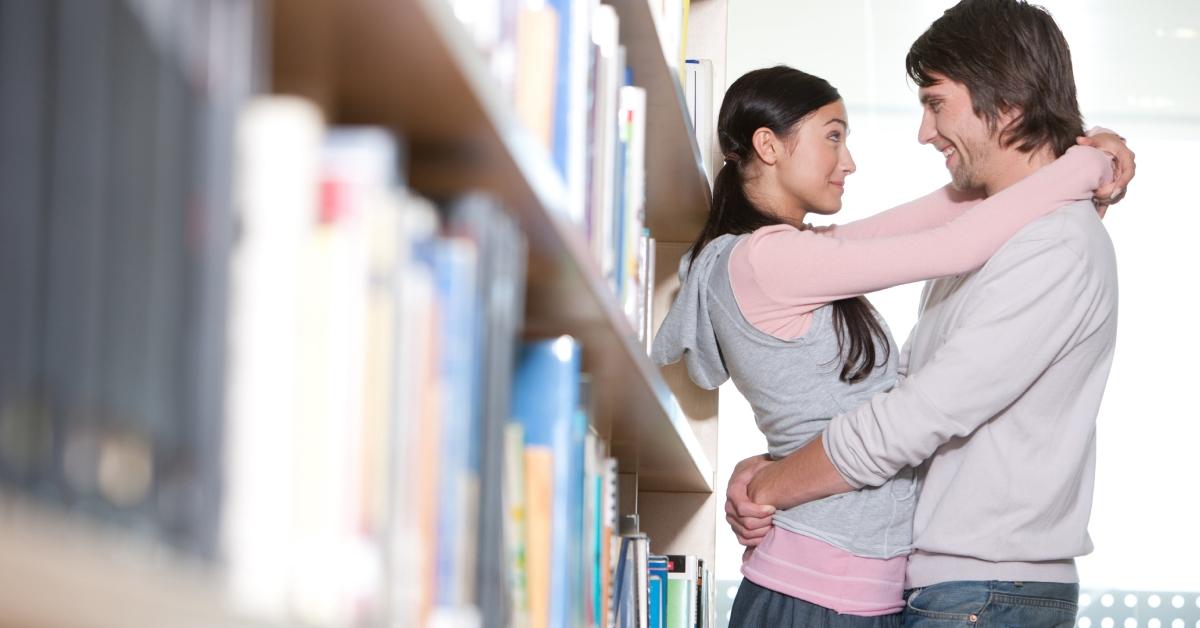 Article continues below advertisement
It's also worth noting that all of the TikToks regarding this type of hug do have one thing in common: They belong to Gen Z creators.
While I can't speak for all millennials and the generations before, this definitely seems to be an inside joke exclusive to Gen Z. However, I'm sure we've all hugged someone like this not even realizing our body language.
Let's talk about it.
Yes, there's a reason why girls hug guys with their arms around his neck.
Believe it or not, girls like to hug boys that way because it brings their bodies together in an intimate way. As one Twitter user wrote: "Genitalia Alignment."
Article continues below advertisement
And while that may sound like a bogus answer, it is true that when you hug someone like that, your bodies are touching in some pretty vulnerable places. You see, when a girl wraps her arms around a guy's neck, this allows her to stand on her tippy toes to make her private parts potentially line up with a guy's private parts (assuming he is taller).
Article continues below advertisement
As TikToker Leighton Whyte (@leightonwhyte) further explains in the video below, "If she goes in for one of these hugs that go around your neck like this" — he demonstrates the embrace with a female counterpart — "everything is exposed. That means she likes you, bro."
He also demonstrates how if a girl hugs a guy from the side, she only thinks of him as a friend. And if she puts her arms under his armpits and rocks him back and forth, she either thinks of the guy as a brother or low-key likes him.
However, it seems the spiciest hug a girl can give is when she puts her arms around a guy's neck.