Why Do Male Soccer Players Wear Bras? Good News — They Aren't Bras
Soccer fans may have noticed that some male players wear what look like sports bras. Here's what the garment actually is and how it helps performance.
Soccer fans have probably seen famous male players sporting (get it?) garments that look like a lot like sports bras.
But these bra-like tops aren't meant for support as they might be if women players donned them on the field. So, what gives (get it again?).
Article continues below advertisement
These bra-like additions to the traditional soccer uniform are actually performance enhancing stat vests. Read on to learn more about what the vests do and why top players for the men's side are favoring them.
Why do male soccer players wear what look likes bras?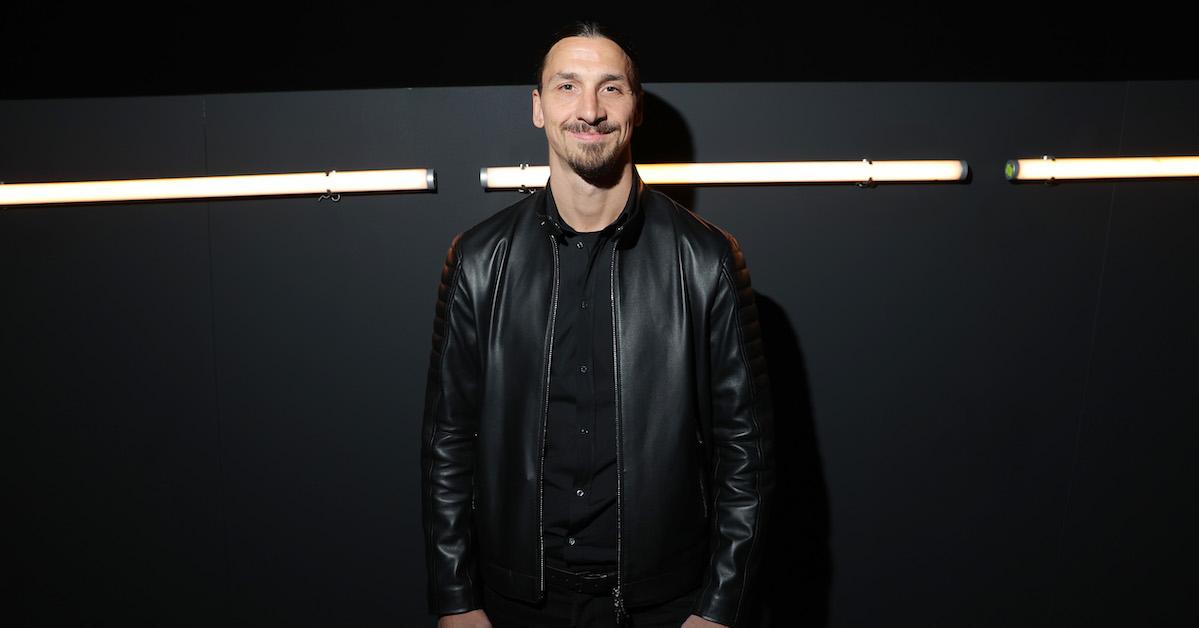 According to Be Soccer, you might see top-performing professional soccer players like Zlatan Ibrahimovic — and aspiring ones — wearing a sports bra-like garment during practices and even scrimmages.
Article continues below advertisement
The tops are stat vests that can measure a host of data about the wearer, from their heart rate, to their exact movements on what Brits call the pitch. In fact, the vests are even equipped with a GPS tracking device that will inform players and trainers on how to improve each individual's on-field performance.
Article continues below advertisement
However, anyone can purchase a stat vest. You don't have to be a professional soccer player to have access to the performance-enhancing technology. Just check out Amazon if you want to measure stats like your maximum speed and strain during exercise.
Moving on, might we add that stat vests aren't the only unexpected, special equipment you might see an elite player donning during play. For instance, why have some soccer stars worn swim caps in addition to their soccer kits?
Article continues below advertisement
Here's why you might see professional soccer players wearing swim caps.
Danielle van de Donk of the Netherlands wore a swim cap during the World Cup match against the U.S. on July 26, 2023, per Today. But no, she wasn't planning to dive into the pool post-game.
Instead, she suffered an injury to the head, and the cap was on hand to keep her wound wrapped up tightly so Danielle could return to the field to finish the game.
Article continues below advertisement
"Yes, it's OK," she told reporters after the match. "A lot of blood so I can't take it off. Unfortunately," Danielle added after alleging that in other interviews people had made fun of the surprising look.
Article continues below advertisement
Upon hearing she would have to wear a swim cap to help heal her injury, the player also revealed her reaction was, "No, I really don't want that." Although, can we just opine that she really pulled off the look that was so embarrassing to her?
Meanwhile, this unconventional piece of equipment has clearly been used before in similar situations.
Indeed as the medical staff of NJ/NY Gotham FC, a team in the National Women's Soccer League, told Today, "The compression provided by the swim cap helps stop the bleeding and also prevents blood from getting on the player's jersey."
The statement went on to explain, "If blood appears on a player's jersey, the player is temporarily removed from the match and required to change into a clean jersey before returning to play."