Are We Seeing Double or Are the Judges on 'The Voice' Wearing the Same Clothes?
Why do the judges on 'The Voice' wear the same clothes? Surely there is enough money in 'The Voice's' budget for a change of clothes? Here's what we know.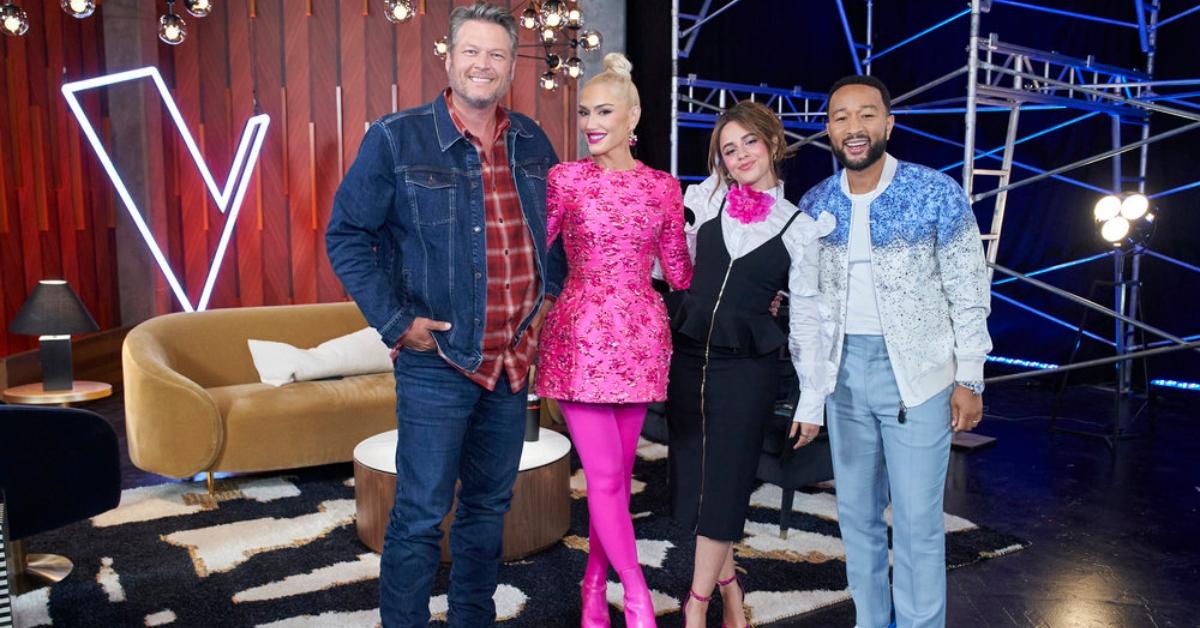 According to Merriam-Webster, déjà vu is a "feeling that one has seen or heard something before." That accurately describes what is happening to fans of The Voice who started to notice the judges always seem to wear the same clothes.
Surely a show that's been on for over a decade has a budget large enough to sustain a costume change every once in a while. It turns out there is a perfectly rational explanation for the repeat outfit offenders.
Article continues below advertisement
What's up with 'The Voice' judges wearing the same clothes?
Dipping one's toes (and full body) back into the sea of same clothes all comes down to keeping the continuity tight on The Voice. What is continuity? Let's let MasterClass field this one: Continuity is the principle of making sure that all details in a film or TV show are consistent from shot to shot and from scene to scene.
Is that applicable to a reality competition show like The Voice which primarily takes place on one set? Sure it is!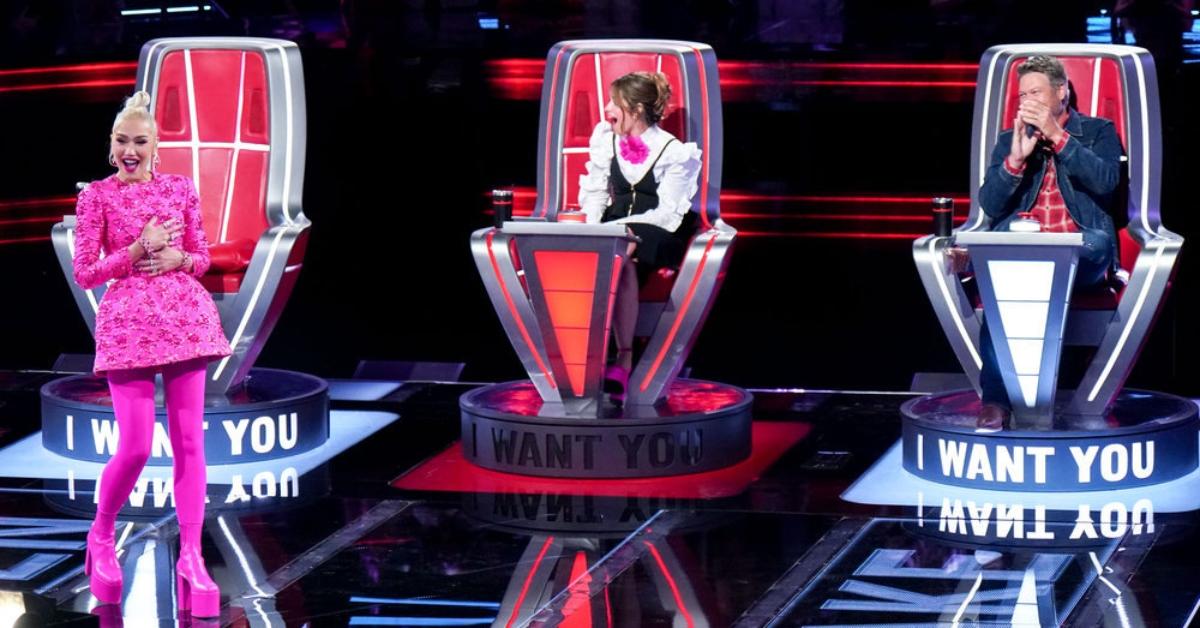 Article continues below advertisement
Country Music Family, our favorite place for all country music families, pointed out that this feeling of seeing double ironically happens during the blind auditions. "That's because the blind auditions are taped in advance, and don't necessarily air in the order they occurred," reported the outlet.
Also, if filming takes place over a couple of days the show can edit what was shot into one episode making it look like it happened on the same day. That's Hollywood for ya! All tricks, some treats.
Continuity errors in entertainment are fairly common
Who can possibly forget the infamous Starbucks cup that made its way into the final season of Game of Thrones. Funny how Episode 3 of that season was lit so poorly we could barely make out the bloodshed and yet a Starbucks cup landed a starring role at some point.
Fans of a certain age will absolutely remember how The Goonies had two different endings, one with an octopus and one without. The version sans octopus ended up being released in theaters but the mention of an octopus still made it into the film.
Article continues below advertisement
Esquire was able to cobble together a few hilarious errors in editing, one of which would have to involve time travel. In a Braveheart, one of the more epic battle scenes got a little extra horsepower and we don't mean of the equine variety. A car can be seen in the background during an intense fight and while we aren't history buffs, we're pretty sure that wouldn't be possible.
Click your heels three times and say there's no place like home, but make sure you're wearing ruby red slippers.
Article continues below advertisement
When Dorothy is on the receiving end of some pretty painful apples being tossed at her by the trees in Oz in The Wizard of Oz, a careful watcher will see that she's actually wearing plain black shoes. Hey, the ruby red slippers didn't look very comfortable.
Maybe Dorothy pulled a Mister Rogers and swapped them out for a more comfortable pair while making the long journey to the Emerald City.
So, in a nutshell, the judges on The Voice wear the same clothes so that the final version we watch at home is error-free.
The Voice airs Mondays and Tuesdays at 8 p.m. EST on NBC.