Deion Sanders Is an Athletic Legend, but How Did He Get the Nickname Coach Prime?
Deion Sanders' nickname Coach Prime is an evolution of one he's had ever since his days playing defense at the highest levels of football.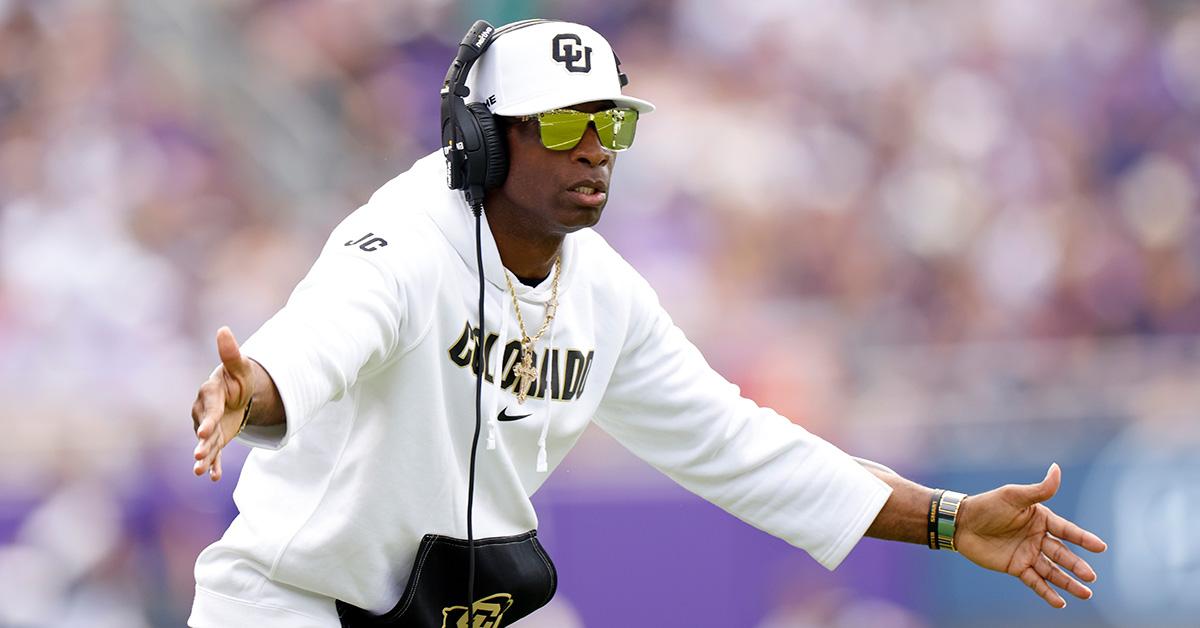 The Gist:
Deion Sanders earned the nickname Prime Time while he was still in high school.
He played baseball and football at the professional level for more than a decade and proved his athleticism there.
Now, as a hugely successful college football coach, Deion has proven that he still has a fierce competitive streak, and earned a new nickname to boot.
Article continues below advertisement
As coach of the Colorado University football team, Deion Sanders has turned the sports world on its head by making every football fan in America care about a team that has long been relegated to a fairly low status. Deion, who is widely regarded as one of the greatest defensive players in football history, has managed to garner so much attention in part because of his ability to create media moments.
Following his spate of success as Colorado's coach, though, many are wondering whether he'll be able to keep up the momentum he's built in Colorado's locker room. On top of that, though, some are wondering why Deion is often called Coach Prime, and where that nickname originally comes from.
Article continues below advertisement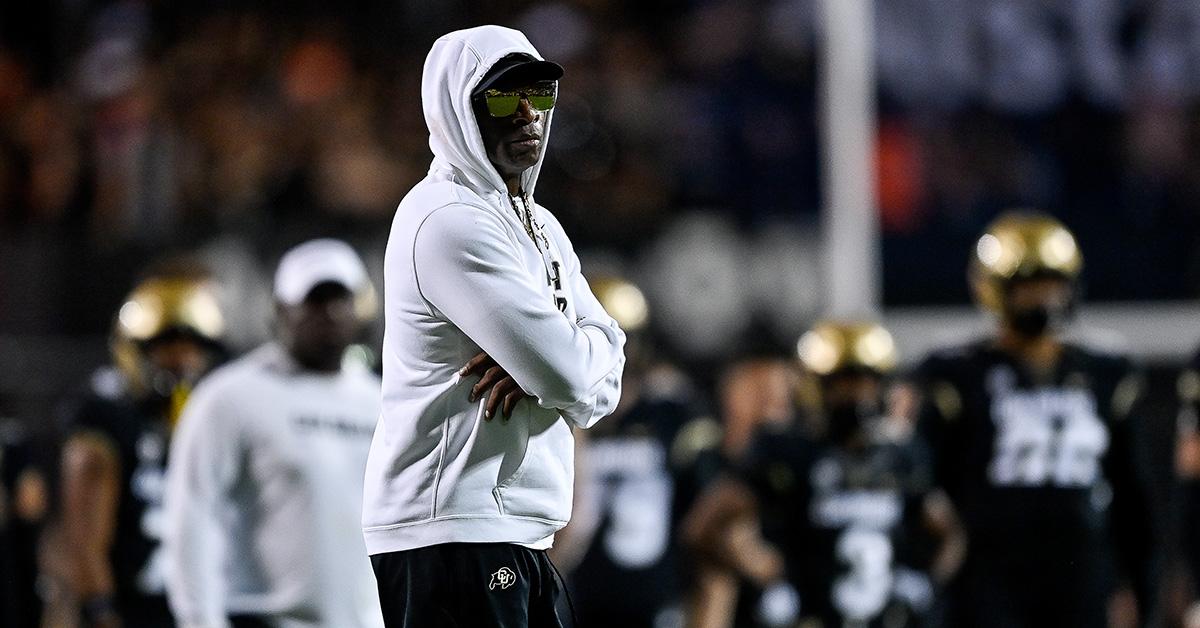 Why is Deion Sanders called Coach Prime?
Deion's Coach Prime nickname is just an extension of Deion's long-running nickname, which is Prime Time. That nickname actually comes from Deion's time as a basketball player in high school, long before everyone knew who he was. Deion went to North Fort Myers High School and was all-state in football, basketball, and baseball. After a game in which Deion dropped 37 on an opposing team, one of his teammates was the first person to coin it.
Article continues below advertisement
"We were on our way home on the bus and my homie says 'You know what, man? You're Prime Time,'" Deion said during an interview on The Tonight Show. " I said 'You're right.' So, it was birthed from there."
Deion was such a skilled athlete that he managed to play professional football and baseball, often at the same time, a feat that few other athletes in history have accomplished.
Now that he's aged out of his ability to compete on the field, Deion has continued to prove his desire to compete by turning to coaching. He earned the nickname Coach Prime after he started coaching Jackson State in 2020. Just a few years later, Deion started coaching Colorado, and now, the story of him and his team has become national news, rivaling even the coverage of some NFL teams.
Article continues below advertisement
Few players in the history of sports have been more consistently interesting or motivational than Deion, who has proven time and time again that he knows how to win. His record as a head coach stands at 30-6, and he first came to national attention in part because of a major upset that he was able to orchestrate over a team that last year competed for the national championship. Coach Prime may not be running around on the field anymore, but that doesn't mean he's done yet.