Dr. Birx's Scarves Are Going Viral With Each New Coronavirus Press Briefing
Why does Dr. Birx always wear a scarf? The coronavirus task force coordinator's favorite fashion accessory is going viral.
As the COVID-19 pandemic continues to claim lives across the U.S., two prominent physicians have become staples at the White House's daily press briefings on the virus' spread: Dr. Anthony Fauci and Dr. Deborah Birx.
While some citizens are calling for Dr. Fauci, who's the director of the National Institute of Allergy and Infectious Diseases, to be named People's next "Sexiest Man Alive," viewers also seem to have a peculiar fascination with Dr. Birx's collection of silk scarves, which she frequently wears on camera.
Article continues below advertisement
Why does Dr. Birx always wear a scarf?
We have a feeling that the coronavirus task force coordinator's extensive assortment of scarves has more to do with her personal style than President Donald Trump's recent assertion that the accessory can double as a face mask.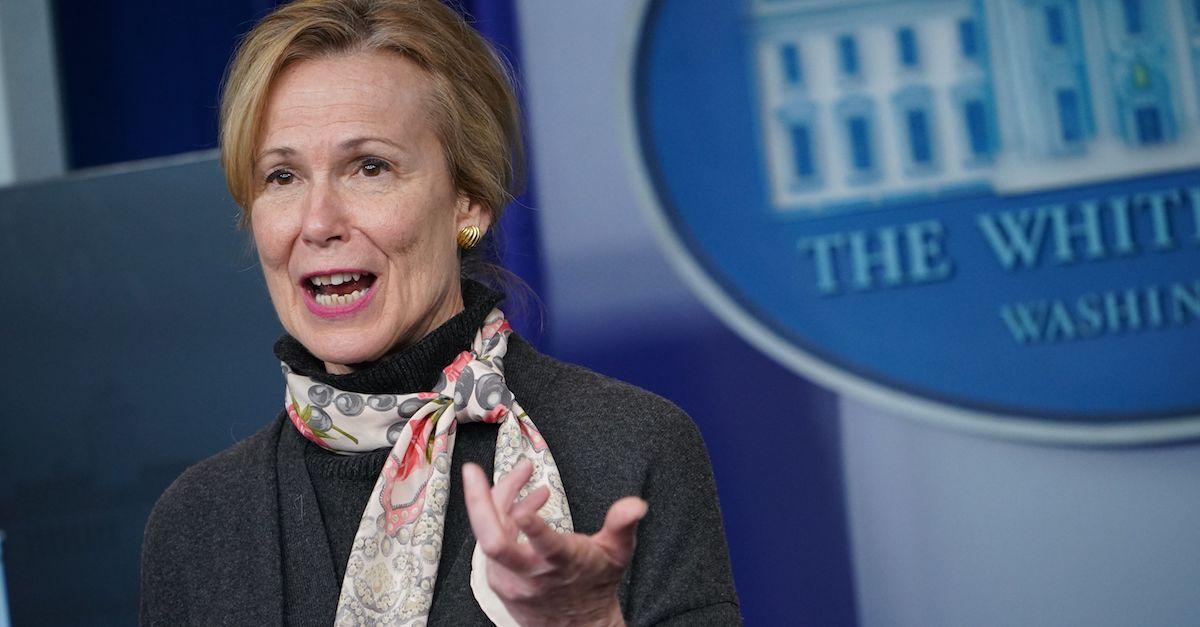 Article continues below advertisement
As many journalists have noted, the HIV/AIDS immunology specialist likes to pair her scarves (which are either knotted around her neck or draped over her shoulders) with collared shirtdresses and turtlenecks rather than power pantsuits and conservative shift dresses typically favored by female politicians.
We have yet to see Dr. Birx use her colorful scarves as a mask, an alternative Trump touted in his March 31 press conference. "A lot of people have scarves, and you can use a scarf," the president stated, adding that healthcare workers get first dibs on face masks.
"I mean, one of the things that Dr. Fauci told me today is we don't want them competing, we don't want everybody competing with the hospitals," he continued. "We really need them. So you can use scarves. You can use something else over your face."
The Centers for Disease Control and Prevention offers up similar advice. "During a public health emergency, face masks may be reserved for healthcare workers," the CDC's website reads. "You may need to improvise a face mask using a scarf or bandana."
Article continues below advertisement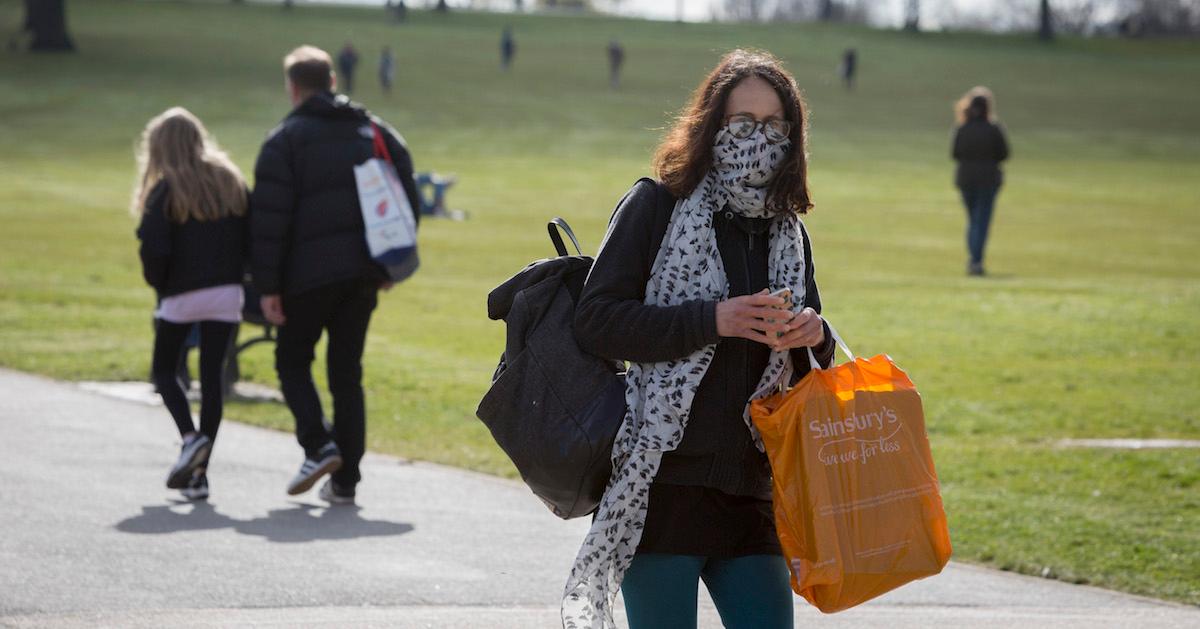 Dr. Birx's role in the White House prevented her from treating her sick granddaughter.
In her April 6 briefing with reporters, the 64-year-old revealed that she, like most Americans, has been forced to make sacrifices amid the health crisis.
Article continues below advertisement
"We need to take care of each other now as Americans and do everything that's in those guidelines. And I know they're tough. I know incredibly how tough they are," she stated. "My grandchild of 10 months got a fever of 105 this weekend. I'm the doctor. And I couldn't get there."
Dr. Birx explained that she coached her daughter on how to listen to the baby's lungs. "I did not go there… Because of you two," she added, gesturing towards Trump and Vice President Mike Pence.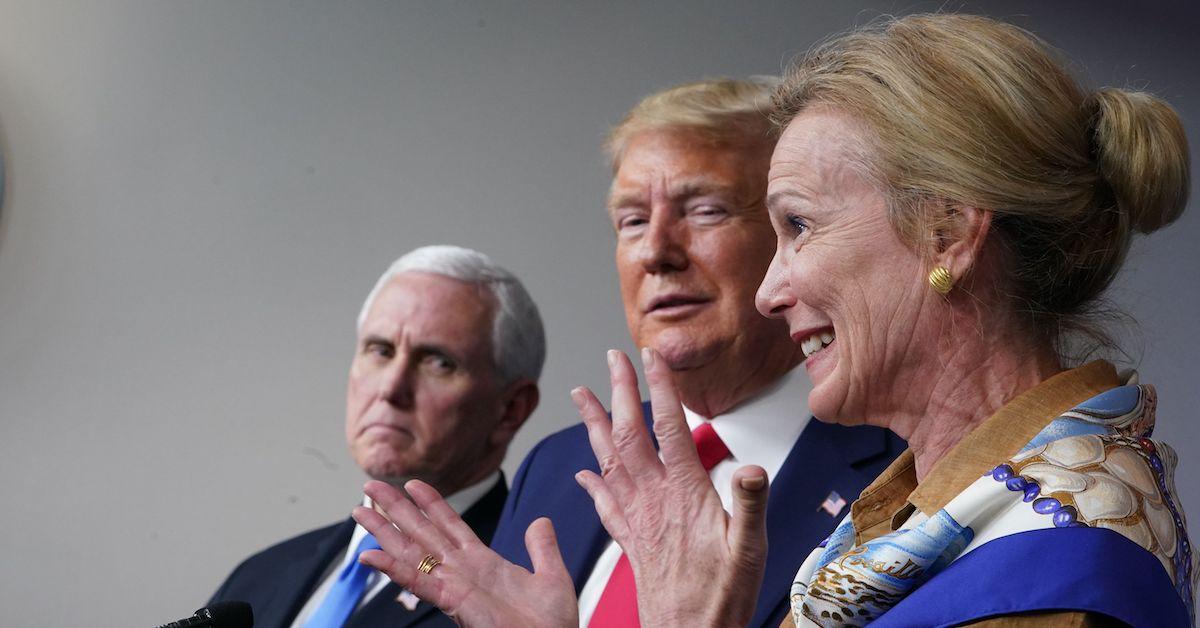 While at the podium, Dr. Birx suggested that people living in COVID-19 hot spots limit their trips to the pharmacy or grocery store to once every two weeks. "If you can send one person, the entire family doesn't need to go out on these occasions," she stressed.
The best way to prevent contracting or spreading coronavirus is with thorough hand washing and social distancing. If you feel you may be experiencing symptoms of coronavirus, which include persistent cough (usually dry), fever, shortness of breath, and fatigue, please call your doctor before going to get tested. For comprehensive resources and updates, visit the CDC website. If you are experiencing anxiety about the virus, seek out mental health support from your provider or visit NAMI.org.