Ken Griffey Jr.'s Beef With the Yankees Is Still Going Strong, Years Later
It's a little known fact about the "squeaky clean" MLB legend, Ken Griffey Jr.: he absolutely hates the Yankees. But why the hate?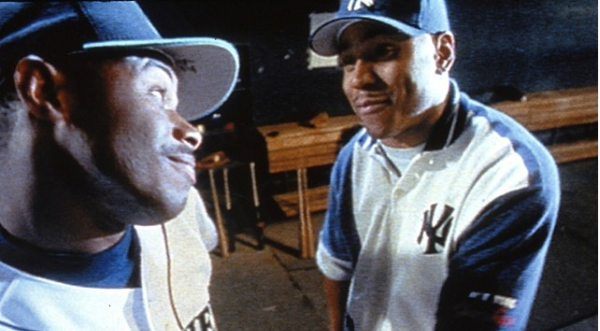 "The Kid" Ken Griffey Jr. was pretty much the face of '90s baseball and one of the biggest names in all of sports. He made a splash as a rookie and continued to be a heck of a competitive player, even in his later years. He was also a phenomenal ambassador for the sport with a squeaky clean image and great personality to boot.
But there's one thing many people may not know about the star player: he hates the Yankees. But why?
Article continues below advertisement
How old is Ken Griffey Jr.?
For someone who made his major league debut in 1989, KGJ is fairly young — he's only 50 years old! He's also been fairly active on social media and had somewhat of a resurgence with younger baseball fans when he was featured on the cover of the 2017 version of The Show video game, and then, more recently, with the MLB documentary, Junior.
You can watch the film on the MLB network, and it contains some eye-opening facts about Ken's life that fans probably weren't cognizant of before. While most folks know Ken had a close relationship with his father, baseball player Ken Griffey Sr., the documentary highlights just how close they were and how much of an influence George Sr. had on his all-star son's life.
Article continues below advertisement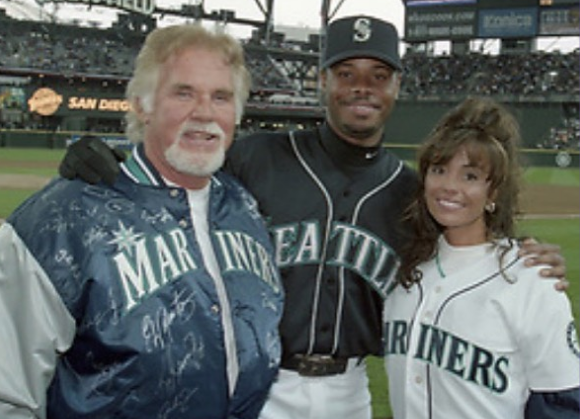 Griffey Sr. could be the reason why Ken Jr. hates the Yankees.
It all started when Ken was younger and hanging out in the clubhouse with his father and he was told to be quiet after making some noise. It's not something that particularly sat well with Ken, because other players' kids were in the clubhouse, too, and while they were being as loud as he was, none of them were instructed to keep it down.
Article continues below advertisement
Griffey Sr. believes the entire situation could be traced back to Griffey Sr. being a part of the 1976 Cincinnati Reds team that swept the Yankees in the World Series. But that wasn't the only incident that began to engender Ken's hatred for the Yankees. Another semi-encounter with George Steinbrenner didn't help matters either.
Article continues below advertisement
"Another instance was I came up to visit my dad and it's just me and him. And a security guard came up and says, 'Hey, George [Steinbrenner] doesn't want anybody in the dugout.' My dad's like, 'What? He's my son,'" Griffey Jr. said in the documentary.
But before Ken Sr. instructed his son to go into the clubhouse, he told him to look at third base.
There was the son of Graig Nettles, taking ground balls. The incident still seems to bother Ken until this very day, "And at that time my dad was 38 years old, he was like, 'I ain't fighting this no more. I got someone a little younger and a little better.'"
It wasn't long before Ken was the Mariners' first overall draft pick for the 1989 MLB draft. He'd go on to become one of the biggest names the sport has ever seen.
Article continues below advertisement
The documentary also shows a terse interaction between Ken Jr. and a fan, who asked the multi-season home run leader to "come play for the Yankees, bro." Ken Jr. responded savagely, "No, if the Yankees were the last team...if they were the only team that gave me a contract...I'd retire."
He also has a history of playing exceptionally well against the Yanks, too.
Article continues below advertisement
Ken Jr. obliterated the Yankees in the 1995 American League Division series, hitting five home runs, nailing seven RBIs, and clocking in an OPS of 1,488 in five games. Savage.
In 1999, Ken Sr. tried to get his son to bury the hatchet between the Yankees in the hopes of potentially striking a deal with the lucrative franchise.
Ken Jr. wasn't interested.
In fact, when he returned to Seattle in 2008 during the twilight of his baseball career, KGJ was asked what his favorite memory of Yankee stadium was.
Ken Jr. replied, "It's leaving Yankee stadium."
It looks like potent hatred is a trademark of many sports legends, just ask Michael Jordan.