This Traumatic Incident Is Taking a Toll on Maci Bookout's Mental Health
Why does 'Teen Mom OG' star Maci Bookout have PTSD? After a near-fatal incident at a gas station, Maci is having nightmares and panic attacks.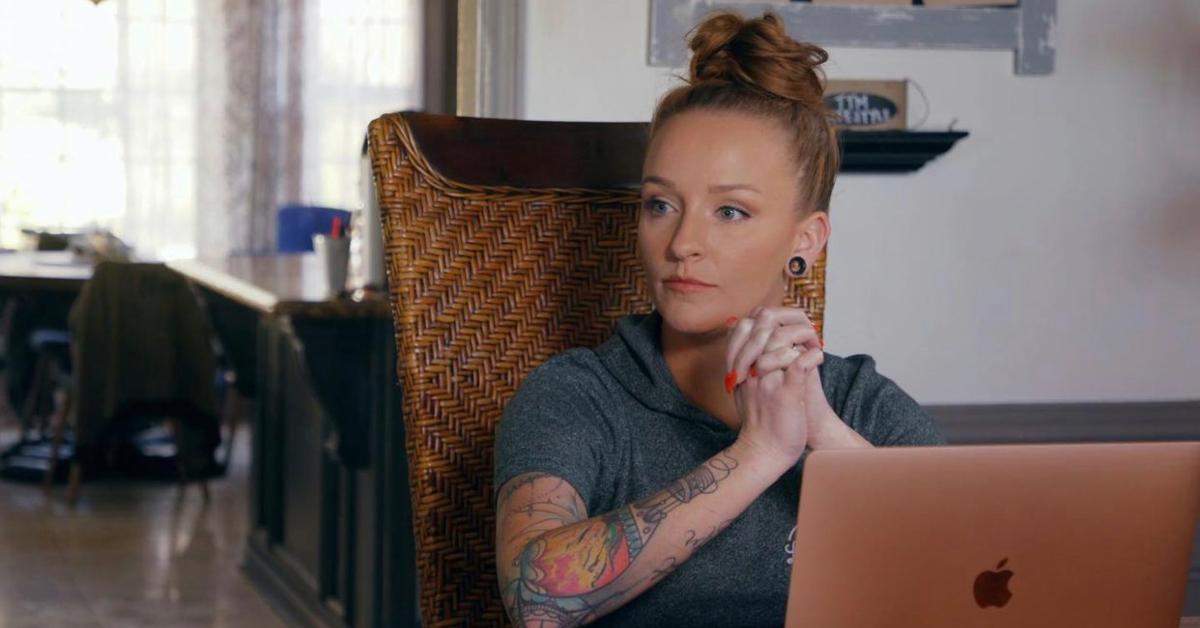 Life as a teen mom isn't easy, and this is especially true when you're navigating motherhood for the first time on national television. Just ask the cast of Teen Mom OG, who have been through a lot since making their debut on 16 & Pregnant.
Article continues below advertisement
Over the years, Amber Portwood has struggled to maintain a relationship with her daughter after her battle with drug and sex addiction, Catelynn and Tyler Baltierra have had to face the realities of open adoption, and Maci Bookout has been at war with Ryan Edwards and his parents, Jen and Larry. But Maci's ongoing battle with the Edwards was nothing compared to the trauma she endured in October 2020, which took a toll on her mental health. But why does Maci Bookout have PTSD?
Article continues below advertisement
Why does Maci Bookout from 'Teen Mom OG' have PTSD?
Last fall, Maci witnessed a shooting at a Kalamazoo, Mich. gas station that has her shaken to this day. In Season 9 of Teen Mom OG, Maci opened up about the experience, which occurred when she was on her way to pick up Bentley from wrestling practice. According to reports, authorities were responding to a car accident when a suspect attempted to flee the scene and initiated a shootout.
The shooting occurred while MTV was filming at Maci's house, but the crew was forced to leave when Taylor received news of what happened from Maci. The perpetrator was ultimately apprehended and no one was hurt during the shooting, but Maci says that the incident is impossible to forget.
Article continues below advertisement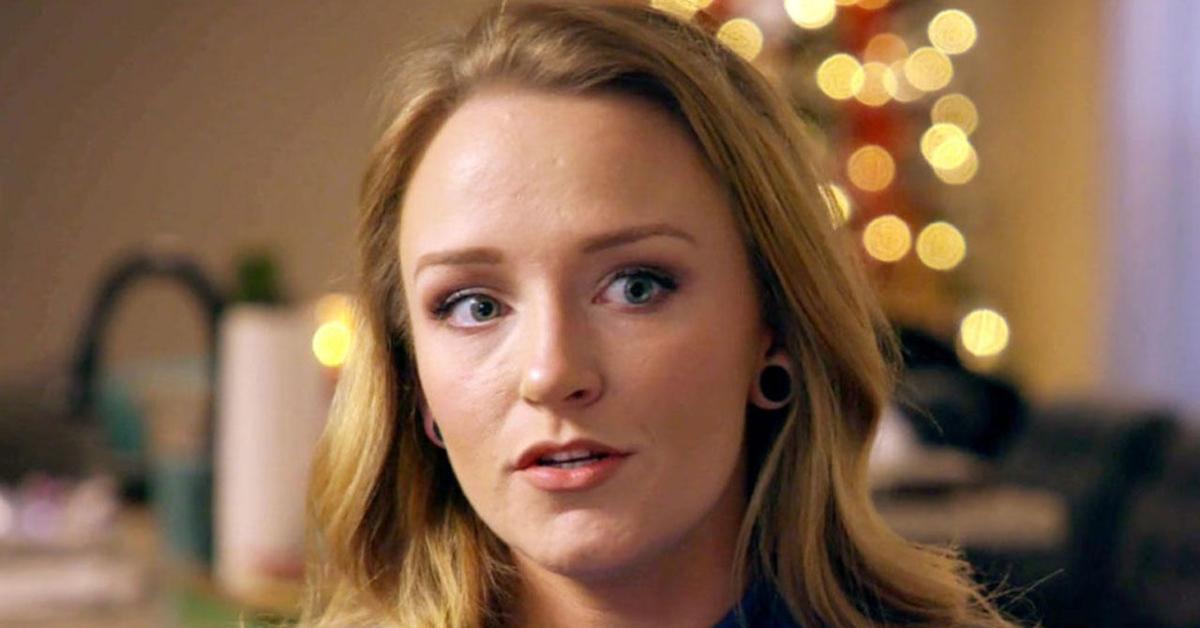 Maci reflects on the day she witnessed the near-fatal gas station shooting in Season 9 of 'Teen Mom OG.'
Maci says she feared for her life when she witnessed the near-fatal gas station shooting. She told her friends in an episode of Teen Mom OG, "Y'all know me. There ain't s--t that scares me. I legitimately thought I was going to f--king die. I thought this is how it f--king ends." Maci added, "I just want to be able to handle it."
Article continues below advertisement
Along with recurring nightmares and panic attacks since the incident, Maci is also triggered by loud sounds. Although Maci's husband, Taylor McKinney, booked a girl's trip to help Maci recover, the memories of that day continue to haunt her.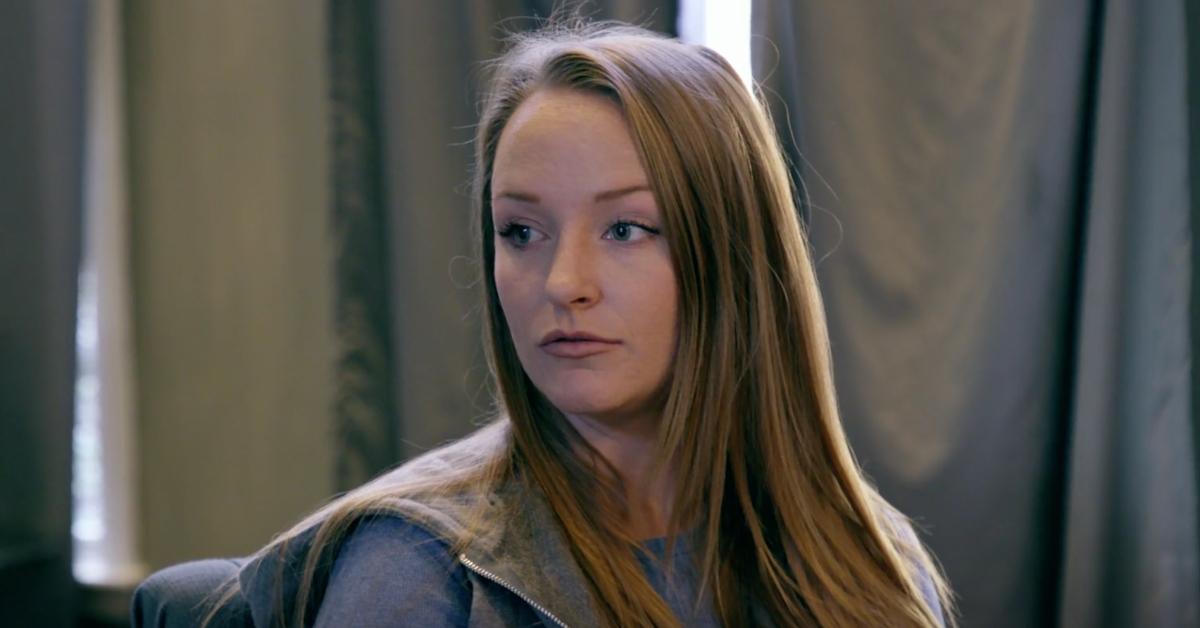 Article continues below advertisement
"I can't do sounds. Anything that is remotely related to sounding like a gunshot or a pop or anything is not good whatsoever. That's like true PTSD. Your body and your mind will go back exactly to where you were. Your psyche can take you there so quick," Maci explained.
Despite seeing a therapist once a week, Maci says it's hard to imagine ever going to a gas station again. The stress of recovering from the shooting only intensified her incessant feud with Jen, Larry, and Ryan, who were all fired from MTV after a world of drama unfolded at the Teen Mom OG reunion special.
See how Maci's holding up in the Season 9B of Teen Mom OG on Tuesdays at 8 p.m. EST.