Some Spotify Users Are Having Problems With Seeing Their Year-End "Wrapped"
Social media is designed for oversharing. Whether it's fabulous pictures of your vacations, or your thoughts on the current administration's supposed moral stance on personal issues that are near and dear to your heart, social media is tailor-made to get people expressing their thoughts at the touch of a virtual button. And because everyone secretly thinks that their personal taste is so wonderful, Spotify makes it easy for folks to post their "Wrapped" year-end music review.
But many users of the popular app are asking: Why doesn't Spotify Wrapped work for me?
Article continues below advertisement
Why does my Spotify Wrapped not work?
Folks who post their Spotify Wrapped tend to get a lot of hate, which may be a little gratuitous. If you aren't really into reading folks' personal opinions, then you should probably just get off of social media altogether.
If you aren't familiar with the feature offered by the music giant, it's pretty simple: it shows you just how much of a particular artist or song that you've listened to throughout the year.
Spotify then proceeds to showcase your "Wrapped" with a cool looking graphic and makes it fairly easy to share this information on your social media.
All you need to do is hit the "share" button on the bottom of your Wrapped screen and all of your most-listened to tracks and artists for the year will be sent to your Instagram stories, Facebook, Twitter, Snapchat, TikTok, or you can personally send it to someone through a messaging app.
Article continues below advertisement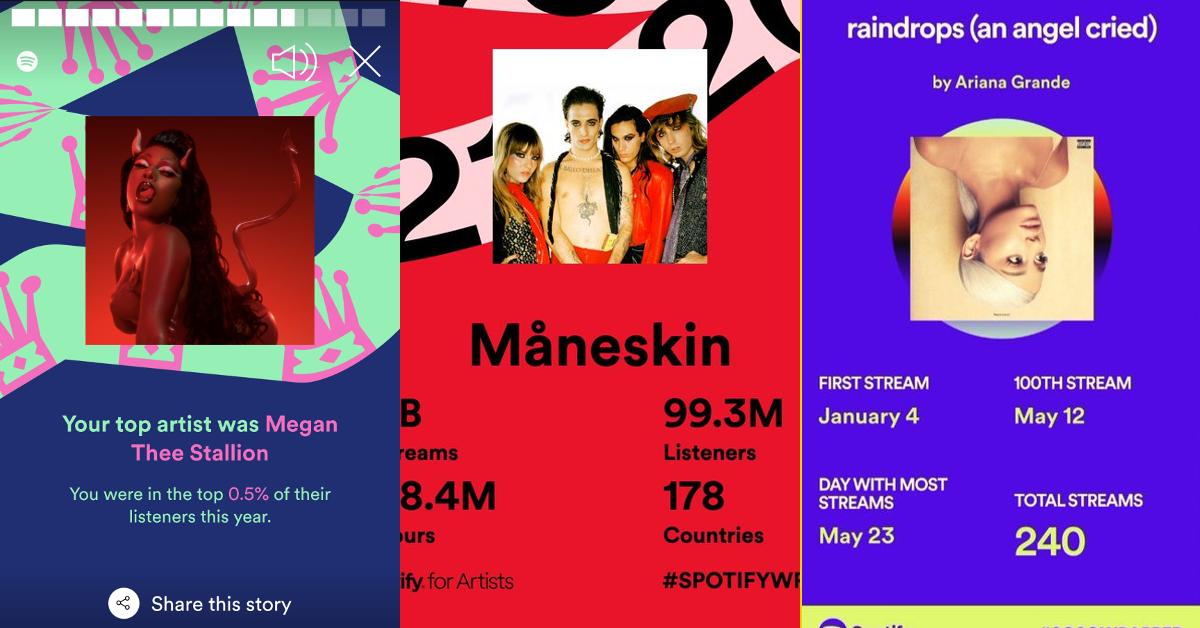 The problem is, however, not everyone's able to see their year-end "Wrapped" on the Spotify application, and there could be a few reasons for that.
The first thing you're going to want to do is to click on this link on your mobile device or computer. But it's important to note that if you use the Spotify web player to stream music on a browser, then you won't be able to see your Wrapped.
Article continues below advertisement
You'll need to have the application installed, either on your Mac or PC, or on your mobile operating system. If clicking on the above link doesn't take you to your Wrapped, then make sure you're logged into your Spotify profile and aren't just using the application as a guest.
If that doesn't work, then try logging out of the application and logging back in. You could also clear the data cache, or uninstall the application and re-install it.
Article continues below advertisement
Is Spotify Wrapped available worldwide?
Yes! So if you aren't able to access the feature, it's not a region-specific issue. As of October 2021, Spotify has secured some 365 million users worldwide, so expect to see a ton of people posting their Wrapped online.
Article continues below advertisement
What are the top 2021 songs featured on Spotify Wrapped?
The most streamed artist of 2021 is Mr. Bad Bunny himself, with a cumulative 9.1 billion streams. Following close behind is Taylor Swift, but the most streamed song on the application is Olivia Rodrigo's "Driver's License."
The second most streamed song is "Montero" by Lil Nas X, followed by "Stay" from The Kid Laroi and Justin Bieber.
Article continues below advertisement
As for global albums that received the most streams, those distinctions belong to Olivia Rodrigo, Dua Lipa, and Justin Bieber's "Sour," "Future Nostalgia," and "Justice," respectively.
Of course there are tons of memes floating around the internet lampooning those who post their Spotify Wrapped.
Article continues below advertisement
Who's on your playlist? Or do you use Apple Music or are you stuck in 2002 and still pirate your albums from Limewire?