Tennis Legend Rafael Nadal Loves to Rock a Pink Ensemble on the Court
Why does Rafael Nadal wear pink? The tennis legend is always sporting the color at the 2022 US Open Tennis Championships.
On Sept. 5, Frances Tiafoe defeated and officially ended tennis legend Rafael Nadal's 22-match Grand-Slam winning streak.
The victory came during the fourth round of the 2022 US Open Tennis Championships, with the 24-year-old Maryland native becoming the first American to reach the US Open quarterfinals since 2018 and the first African American to do so since 2006.
Article continues below advertisement
Now, we could go on and on about Frances, but we're actually here to talk about the 36-year-old Olympic gold medalist. Rafa has been a fan favorite since the start of the tournament; not only does he have the talent, but he also has the style.
Sure, fans are all in on Rafa and his impeccable tennis skills. However, many have been obsessing over his pink outfits — so much so that they are eager to learn why he wears pink. With that said, stick around to find out.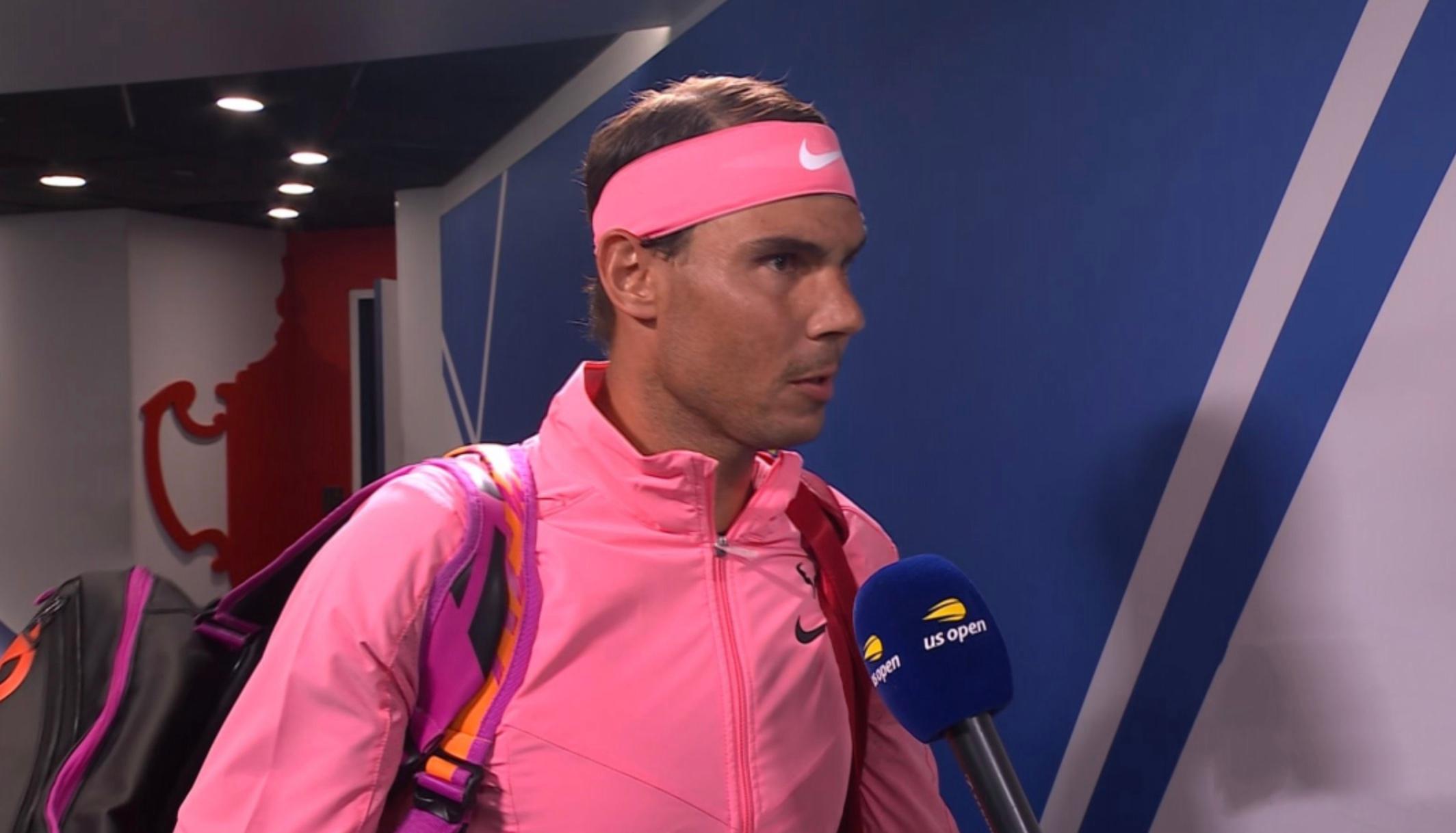 Article continues below advertisement
Why does Rafael Nadal wear pink?
If you're hoping to discover why Rafael Nadal wears pink, you've come to the right place!
As it turns out, Rafa wears pink because of his sponsor, Nike. Ahead of the 2018 Australian Open, the sports apparel company revealed why it decided to dress its athletes in head-to-toe pink during tennis tournaments.
"We worked closely with the color team on finding the best shades for the most impactful read off the incredible blue courts," Nike's former tennis global design director Sam Shipley said, per Sporting News. "The challenge of designing for a quick impression is creating a simple, but instantly recognizable and bold design."
Article continues below advertisement
The fans were loving Rafa and his pink ensembles.
While competing in the 2022 US Open, the Spaniard and his pink outfits made quite an impression on viewers.
One fan tweeted that "there is no man who can rock pink better than Rafa Nadal," while another revealed how much they "love Rafael Nadal's pink Nike outfit so much this year." A third fan went as far as to say the pink looks "sexy on him."
Rafa has had plenty of success in pink; unfortunately, his hot pink ensemble during his most recent match wasn't enough for him to keep pushing and win his fifth US Open title. Hopefully, he returns next year and "kick some a-- all over the court."