Everything You Need to Know About Chrishell Stause's Pink Overalls From 'Selling Sunset'
Chrishell Stause's pink overalls on 'Selling Sunset' have drawn the attention of many fans, but where exactly are they from? Here's what we know.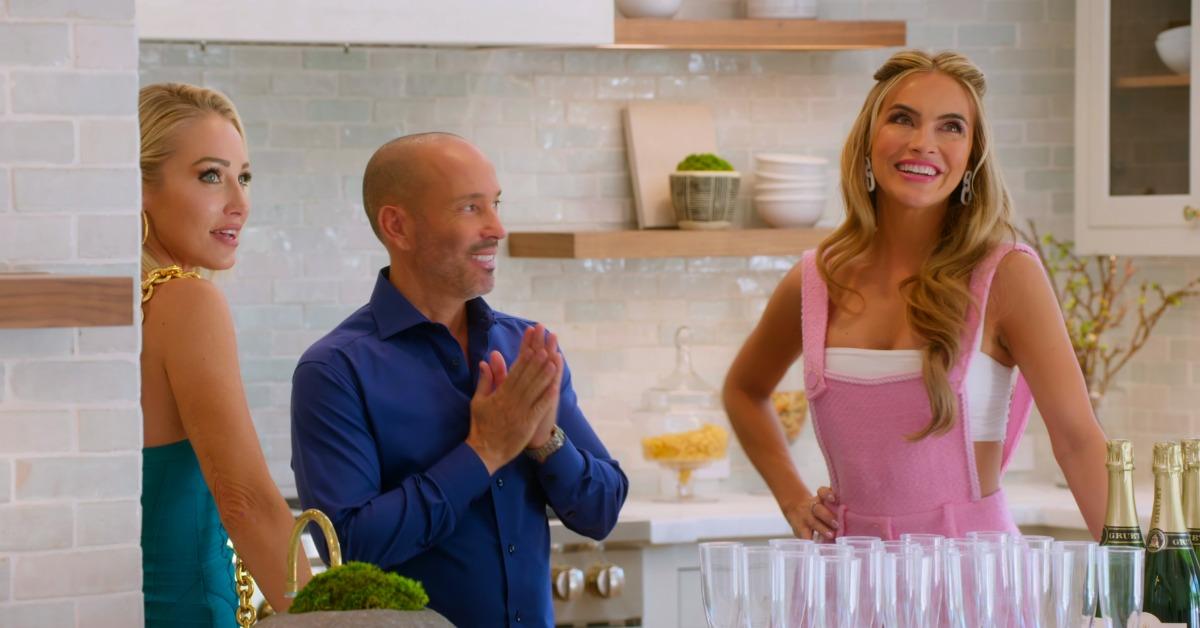 While viewers may flock to Selling Sunset for a glimpse at how the rich and famous buy homes, the show also succeeds at providing a candid look into the personal lives of the high-profile real estate agents that it features. Chrishell Stause, Jason Oppenheim, and Christine Quinn have all become bonafide stars thanks to their roles on the program, and with all of that extra attention comes fans analyzing everything that they see them do (and wear) on the series.
Article continues below advertisement
On a recent episode of Selling Sunset, Chrishell was spotted donning a set of vibrant pink overalls that quite literally stole the show. Soon after, droves of fans took to the internet in an attempt to figure out where the vibrant outfit was from and how they could acquire it themselves. So, what do we know about Chrishell's pink overalls? Keep reading to find out!
Article continues below advertisement
Here's where you can get the pink overalls that Chrishell wore on 'Selling Sunset.'
During Season 5, Episode 5 of Selling Sunset, Chrishell stunned viewers by appearing in a set of bright pink overalls that give off the perfect beginning-of-spring vibes. The overalls, which are made by Rowen Rose, retail at a pricey $1270, per ModeSens, and are currently sold out.
After seeing the high-end agent in the garment, fans quickly took to the internet to discuss the look.
"Absolutely adored this outfit and the overall look. She looked amazing," wrote one user on Reddit.
Others expressed their love for the overalls, but felt as though Chrishell could have styled them better.
Article continues below advertisement
"This outfit was cute but you could tell she was STRUGGLING with the straps. Every scene she was touching it to stop it from falling down. it was driving me crazy!" wrote another Redditor.
Another user chimed in with their own alteration tips, writing, "Pretty sure they should've been crossed in the back to fix the too-long issue (i.e. left shoulder buttons into right hip and vice versa) but I also thought it was silly that they wouldn't have been pinned or shortened if not crossed."
Article continues below advertisement
"This was a cute outfit but she looked so uncomfortable in it. She was walking so stiffly to try and keep the bib part up," added another commenter.
Regardless of the disagreements over Chrishell's styling of the piece, it's clear that the overalls have become a hot commodity as they are currently sold out at every major luxury retailer.