'Selling Sunset's' Emma Hernan Talks Micah McDonald — and Teases About a Ring
Property developer Micah McDonald gets smitten with Emma Hernan. Here's what we know about their relationship status since filming wrapped.
From Chelsea Lazkani and her hubby Jeff to hottie property developer Micah McDonald, Season 5 of the Netflix hit Selling Sunset is chock-full of new faces.
Now if you haven't encountered Micah yet, get streaming. He makes his first appearance during Episode 3 after Jason Oppenheim asks agent Emma Hernan to scope out a property that he has been building in Beverly Hills.
As planned, the well-built Micah shows Emma around his well-built property, but things start to get a little flirty. Wink wink.
Article continues below advertisement
So, is Micah single? Or have he and Emma turned their flirtationship into a relationship? Also, does Micah have an Instagram that we could perhaps stalk/drool over?
Stay calm, babes — we've got all the answers down below.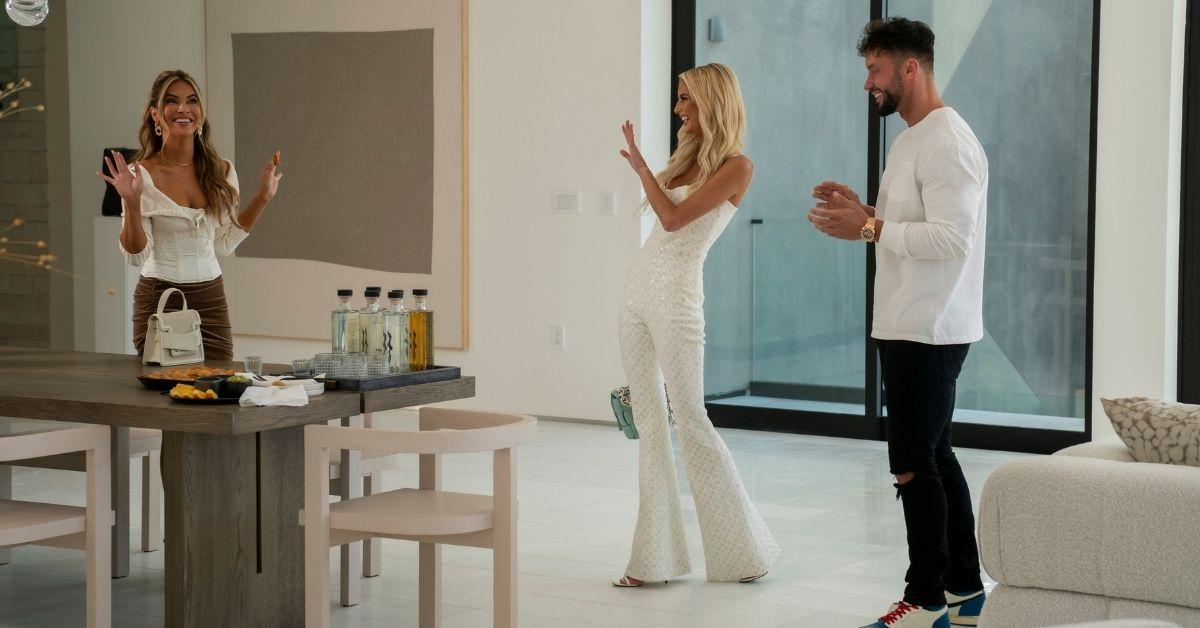 Article continues below advertisement
What happened with Micah and Emma on 'Selling Sunset'?
After they toured the property together, Micah made some moves and invited Emma to come to drink mezcals with him at Sagrado Mezcaleria + Kitchen, a restaurant he recently opened in L.A. She accepted his offer and even brought some of her Emma Leigh & Co. empanadas along.
For a first date/hangout, things went pretty well. But sadly, Emma and Micah tried to keep things somewhat professional throughout the remainder of the season.
In fact, Emma ended up taking the listing for Micah's property. As the season wrapped, the two of them celebrated the listing and unwinded in the property's hot tub. Flirtier than ever, Emma hinted that she was excited to see where things could go.
Article continues below advertisement
Are Micah and Emma dating? Emma recently dished on Micah and teased that there might be a ring in Season 6.
Since filming commenced, Emma and Micah have kept in touch. But as the O Group agent told Entertainment Tonight in April 2022, they are not currently in a relationship
"Me and Micah definitely have something special," she told the outlet about their current situation, adding that they are "definitely still enjoying each other's company." However, she admits there is a roadblock: Neither one of them lives in L.A. full-time, which is where they met and where they were hanging out during the show.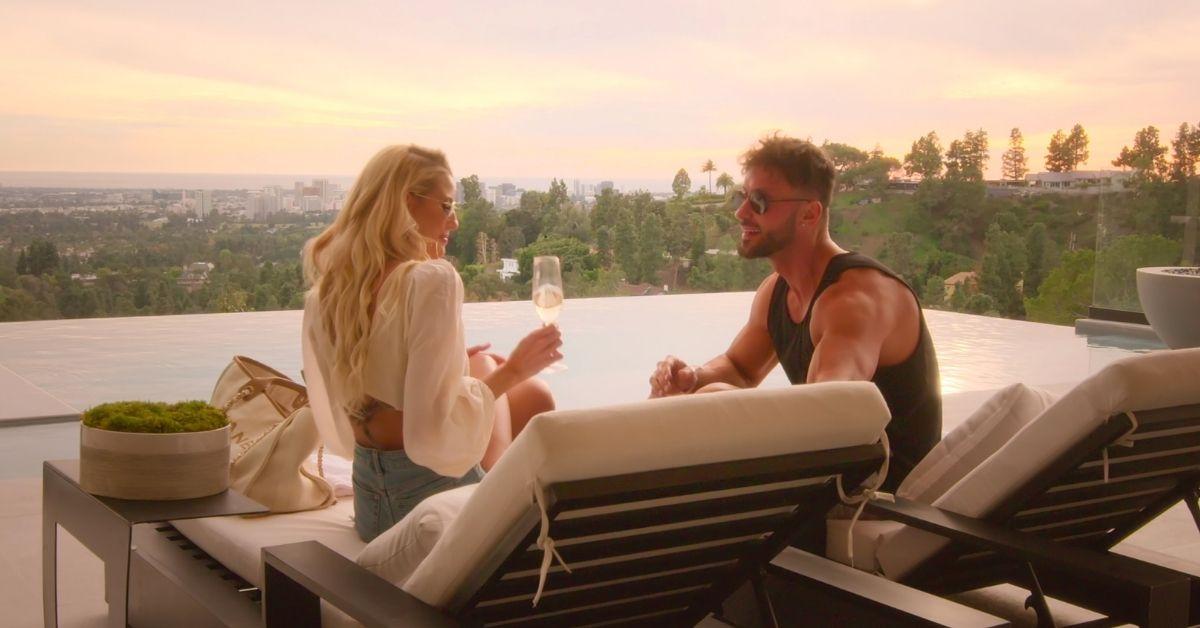 Article continues below advertisement
As a refresher, the Massachusetts native splits her time between the West Coast and Boston. Meanwhile, Micah is technically based in Texas, but works on projects in L.A.
"I've done the long-distance thing for so long that it would be nice to have a relationship where they're in the same, at least, state," she said.
However, she's not giving up on him just yet. "Obviously, it's progressed a little bit [from where Season 5 ends]. We've become closer. But it's right about there. So, we'll see. Maybe Season 6, there will be a label, a ring. Who knows?" she teased.
OK, that went from not wanting to date long-distance to potentially getting engaged real quick. Hopefully, she'll spill a little more during the Season 5 reunion.
Micah McDonald from 'Selling Sunset' has an Instagram.
Last but not least, Micah McDonald's Instagram handle is @iam_micah. On his profile, you'll see photos of his properties (including the one he listed with Emma), his travels, and lots of fitness content. If you're ever in the L.A. area, check out his restaurant.