'Selling Sunset's' Chelsea Lazkani Met Her Husband Jeff in the Cutest Way
There's a new girl on Sunset Blvd and we're already obsessed with her!
During Selling Sunset Season 5, fans are introduced to the O Group's newest agent: Chelsea Lazkani. Naturally, the Nigerian-British beauty is an absolute go-getter and boss babe — which, as we know, makes her a perfect fit for Jason Oppenheim's team.
Article continues below advertisement
But considering Chelsea's work history includes time as a business strategist and solar analyst with companies dealing with the oil and gas industry, her move to real estate was a bit out of the blue. What prompted her to switch fields?
Let's just say that the work of her father Segun Adefioye, an accomplished architect and property developer in London, likely piqued her interest in the field. Not to mention, her husband, Jeff Lazkani, helped introduce her to the right people.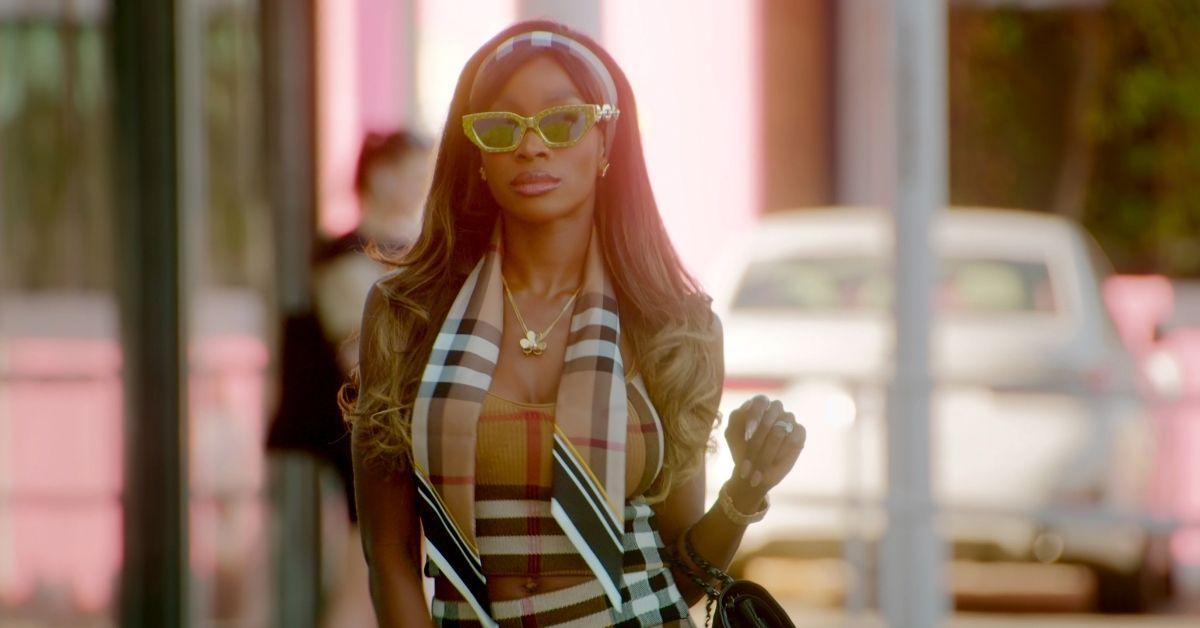 Article continues below advertisement
Speaking of her hubby Jeff, we can't help but notice that he's a total babe. So what's his deal? And how did he meet Chelsea? Keep scrolling, dolls.
Chelsea Lazkani moved to America after meeting husband Jeff Lazkani.
Talk about a love story for the ages!
While Chelsea Lazkani has been in L.A. for a few years, most of her life was spent living in the U.K. But in 2015, while traveling in the U.S. for a "short break," she crossed paths with Jeff, realized how special he was, and decided to relocate.
As she wrote on Instagram in March 2017: "Almost two years ago, I came to Los Angeles for what was meant to be a short break. I stayed because I fell in love. It was the best decision I've ever made."
Article continues below advertisement
The couple tied the knot in 2017 and have since started a family together. Son Maddox Ali Lavon was born in January 2019 and daughter Melia Man was born in November 2020.
Article continues below advertisement
Chelsea Lazkani met Jason Oppenheim through her husband.
In the working world, it's always important to have connections. And lucky for Chelsea, Jeff is very well-acquainted on the West Coast.
The year they walked down the aisle was the year that Chelsea entered the real estate world. Per her LinkedIn, her first job in the field was at the Rodeo Realty, as seen on Million Dollar Listing Los Angeles, where she worked for over two and a half years.
Not too shabby for a first-timer, right?
Article continues below advertisement
While it's unknown if Jeff was responsible for helping her land that gig, we do know that he played a role in helping her secure her current position.
Jeff, who has worked for more than 15 years at marketing and advertising company Icon Media Direct, was the one to introduce Chelsea to Jason, per Marie Claire. And given that Chelsea was not only hired at the O Group but also cast on Selling Sunset, it clearly paid off.
In an interview with People, she expressed how grateful she is for Jeff: "I think having the support of my husband and my family really prepared me to take on this big role and this opportunity," she said.
Selling Sunset Seasons 1 through 5 are now streaming on Netflix.