OK, We're Fascinated by 'Selling Sunset' Star Emma Hernan's Vegan Empanada Business
'Selling Sunset' star Emma Hernan runs her own vegan empanada business known as Emma Leigh & Co. Here's everything we know about the plant-based brand.
During Selling Sunset Season 4, fans were introduced to Oppenheim Group agent and business owner Emma Hernan. Although Emma has previously worked at the O Group, this was the first time she starred in the reality series.
Jason Oppenheim felt it was the perfect opportunity to bring her on board since Christine Quinn was on maternity leave.
Article continues below advertisement
At first, the Massachusetts native was hesitant about returning to real estate full time as she would have to juggle her frozen food business on the side. Fortunately, Jason was able to convince her — and we're so glad he did because it sure stirred up some juicy ex-boyfriend drama in the office.
Keep reading to learn everything we know about Emma Hernan's frozen food business, which specializes in vegan empanadas.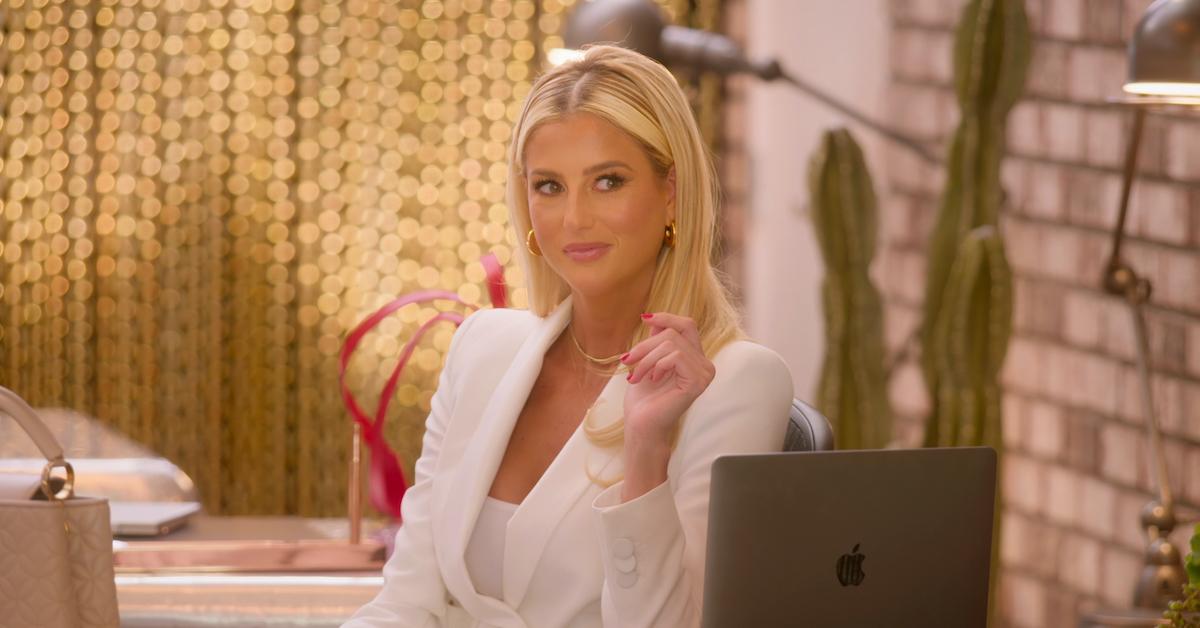 Article continues below advertisement
Emma Hernan's plant-based frozen food company, Emma-Leigh & Co, is well-known for its empanadas.
When Emma agreed to re-join the O Group, she explained that her decision was partially based on the fact that real estate goes hand-in-hand with her current work as owner of Emma Leigh & Co. "I meet with all of these big CEOs running huge companies. And guess what? They want to buy houses!" she said during an episode of Selling Sunset.
While Emma doesn't get into the specifics of Emma Leigh & Co., she did bring up the brand's specialty: empanadas. She also touched on the company's backstory. When she was "14 or 15 years old," she started getting into stocks — and it proved to be a lucrative stream of income.
Article continues below advertisement
When Emma's grandfather passed away, he left his food business (which we've since learned is called Yankee Trader Seafood) behind. Fortunately, Emma was able to give her family members some money to finance it.
Although she loved helping out with Yankee Trader Seafood, she still dreamed of creating her own brand that catered specifically to vegan diets. During the pandemic, Emma bought an empanada machine and partnered up with Beyond Meat and Daiya Foods to make Emma Leigh & Co. happen.
Article continues below advertisement
What type of empanadas does Emma Hernan's brand sell? And where are they sold?
Emma touted the brand's pizza and cheeseburger flavors. There is also a mini beef flavor. However, the O Group's other new hire, Vanessa Villela, was a bit skeptical of these offerings.
"I know what empanadas are and I love empanadas, don't get me wrong — never in a million years did I think there could be, like, cheeseburger empanadas and crab. They're not even empanadas," Vanessa, who hails from Mexico, teased during a confessional.
If you're OK with plant-based empanadas, you can purchase a bundle of 32 to 36 of them for $129 from Emma Leigh & Co.'s website. Emma's empanadas can also be found in boxes of eight and 18 in the frozen food section of Stew Leonard's and Roche Bros. stores.
Follow @EmmaLeigh&Co on Instagram for even more updates and delicious vegan recipe hacks.