Does Vanessa Villela Move to England at the End of 'Selling Sunset' Season 5?
Does Vanessa Villela move to England at the end of 'Selling Sunset' Season 5? The agent, who joined the cast in Season 4, had a difficult decision to make for love.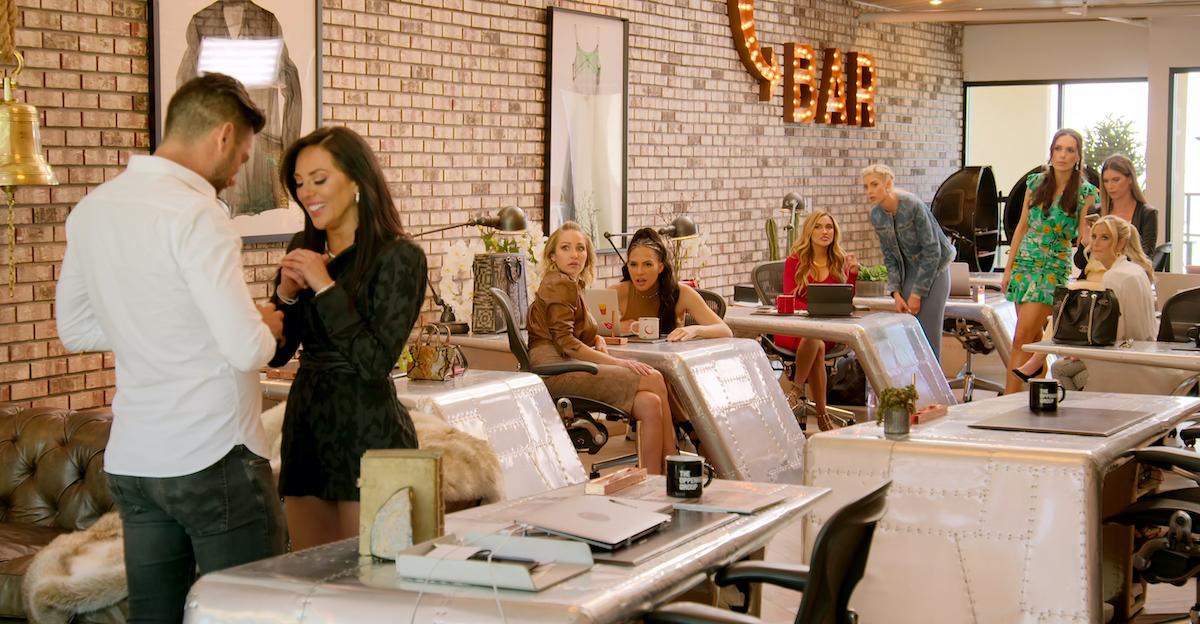 Spoiler Alert: This article contains spoilers for Selling Sunset Season 5.
Less than five months after viewers were first introduced to Vanessa Villela on Selling Sunset Season 4, the agent could be leaving her life in Los Angeles — and her spot on the show — behind for good.
Vanessa, who rose to fame in Mexico as a soap opera actress, joined the cast of the luxury real estate series in the fourth season.
Article continues below advertisement
On the fifth season of the show, which debuted on the Netflix on April 22, Vanessa introduced viewers and the fellow agents at The Oppenheim to "love of [her] life," Nick Hardy (who goes professionally by Tom Fraud for his photography work).
While Vanessa's romance with Nick had been smooth sailing since they started dating in the fall of 2020, the two had one major obstacle to deal with in their relationship: distance.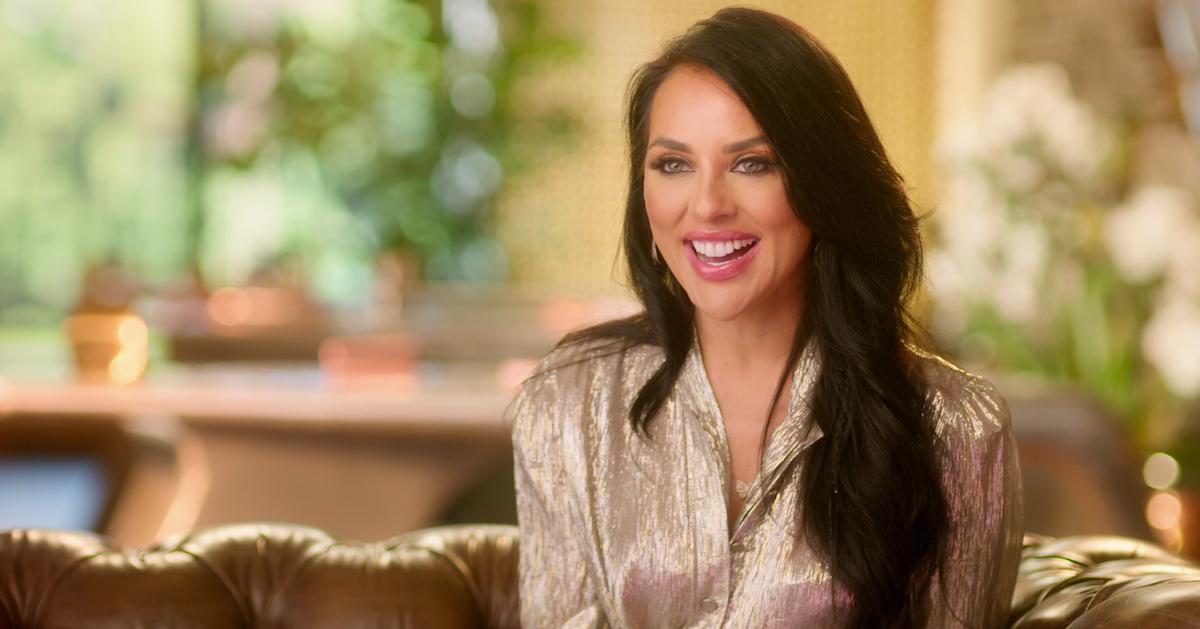 Article continues below advertisement
Nick is based in England, while Vanessa is obviously trying to make a name for herself in the L.A. real estate scene. Throughout Season 5, Vanessa toyed with the idea of moving to England to be with Nick full-time. In the Season 5 finale, it appeared as if she had finally made up her mind.
Does Vanessa move to England at the end of Selling Sunset Season 5? Read on for your refresher on her storyline.
Does Vanessa decide to move to England on 'Selling Sunset' Season 5?
During the Season 5 premiere, Vanessa introduced viewers to her then-beau of 10 months, Nick Hardy.
In a confessional, Vanessa explained that she met her boyfriend online. The two got to know one another virtually for about three months before they met in person, since Nick is based in England, while Vanessa divides her time between Mexico and California.
Article continues below advertisement
Though Nick was able to fly back and forth from England to California to spend time with Vanessa, the couple realized that long distance dating and their frequent international trips would not be sustainable for them in the long-term. Because Tom had to be predominantly in England for his job, Vanessa considered the idea of moving across the pond full-time (which would mean leaving a lot of her real estate opportunities with The O Group behind).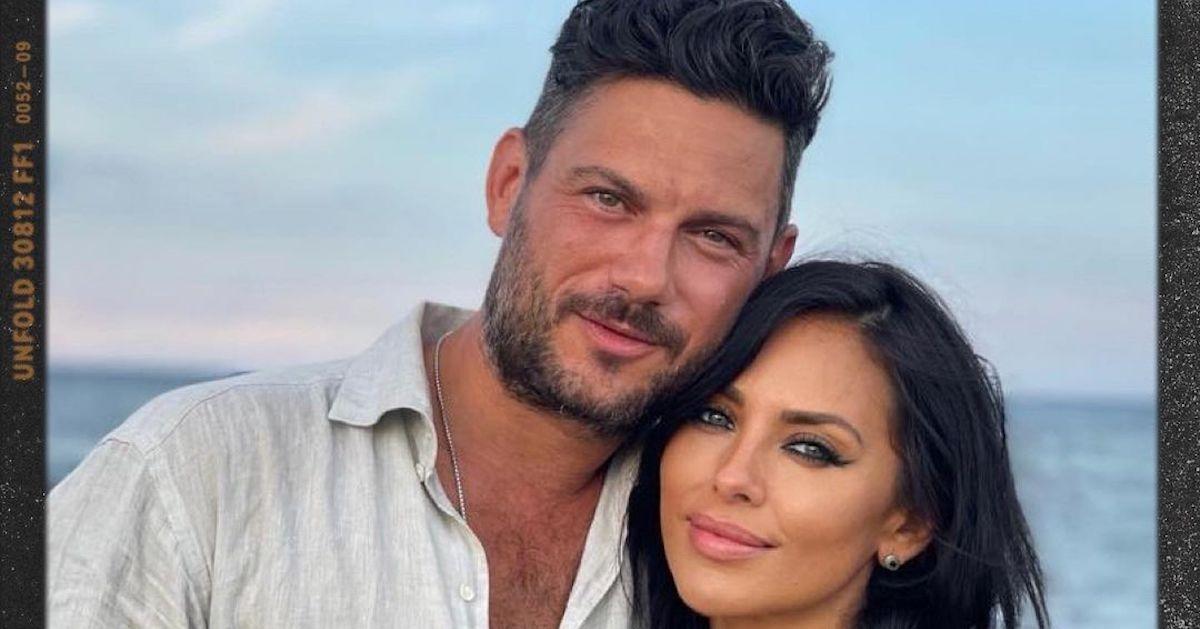 Article continues below advertisement
Vanessa was already struggling to secure listings, as her mind was becoming more focused on her relationship. Though Nick offered her a promise ring at the office to show his commitment, Vanessa felt that it was a "nightmare" to be apart from him for too long.
During the last episode of the fifth season, Vanessa told co-star Davina Potratz that she was considering making a big move. Davina encouraged her to follow her heart, especially if she thought that Nick was "the one."
In the closing minutes of the Season 5 finale, Vanessa walked toward the international departures area of the airport with a suitcase in hand. The airport scene seemed to indicate that she had chosen to move to England to be with Nick, but her Instagram feed indicates she may not have permanently relocated.
Article continues below advertisement
Did Vanessa leave The Oppenheim Group and 'Selling Sunset'?
Though it appeared as if Vanessa was trading in her work at the brokerage and her spot on Selling Sunset for a new life with Nick in England, the agent's Instagram feed shows that she is still spending a lot of her time in Los Angeles.
Vanessa is still listed as an active real estate agent agent for the L.A.-based brokerage, and she has continued to share Instagram posts from the California city (including ones from listing appointments with several of her Selling Sunset her co-stars).
Nick also proposed to her in early 2022 at the Griffith Observatory, in L.A, meaning that he has been visiting the West Coast as well.
The soap opera alum has yet to publicly discuss her future on the series, but it does not appear as if she left the Golden State for good.
The first five seasons of Selling Sunset are available to stream on Netflix now.