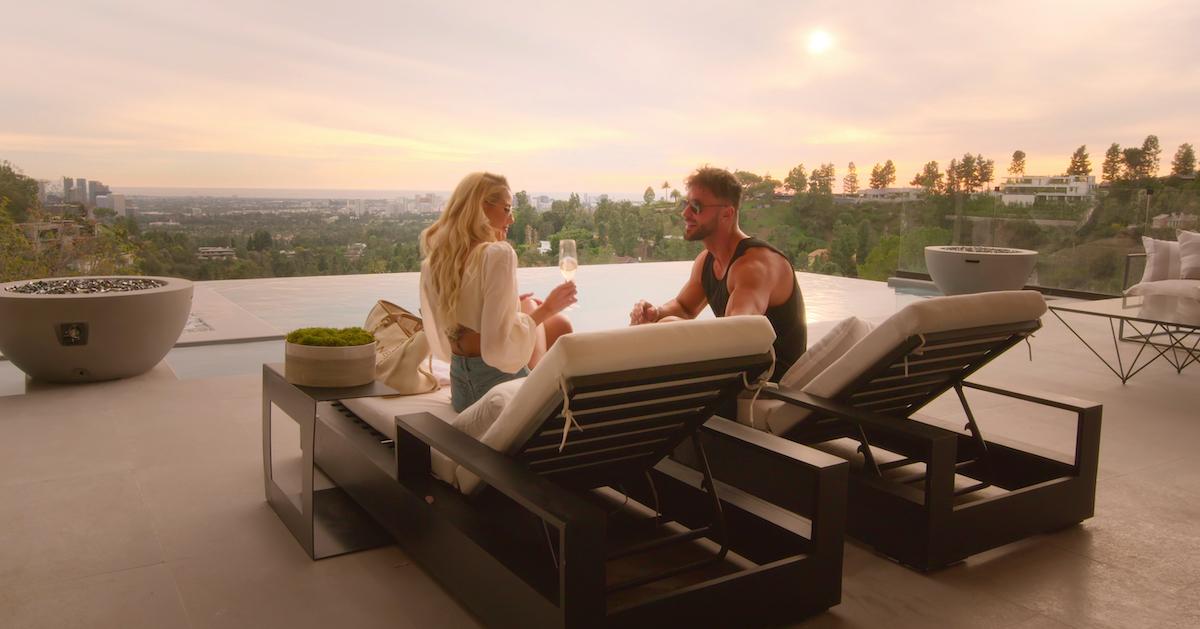 Are Emma and Micah Still Together After 'Selling Sunset' Season 5?
Spoiler Alert: This article contains spoilers for Selling Sunset Season 5.
While Chrishell Stause and Jason Oppenheim's office romance is a central storyline on Selling Sunset Season 5, there's another burgeoning connection that is stealing the show. During the third episode of the latest season, which dropped on Netflix on April 22, Season 4 addition/agent Emma Hernan met up with a Beverly Hills property developer named Micah. As the two bonded over real estate, Micah asked Emma out on a mezcal and empanadas date.
Article continues below advertisement
Micah and Emma hit it off during their first outing, and the agent's bestie, Chrishell, noted that she felt the heat between the two during tour of his property in a subsequent episode.
The agent and the developer had clear a chemistry with one another each time they met up throughout the season, but are they together now? Keep reading to find out where things stand between Emma and Micah now, and to learn more about his background.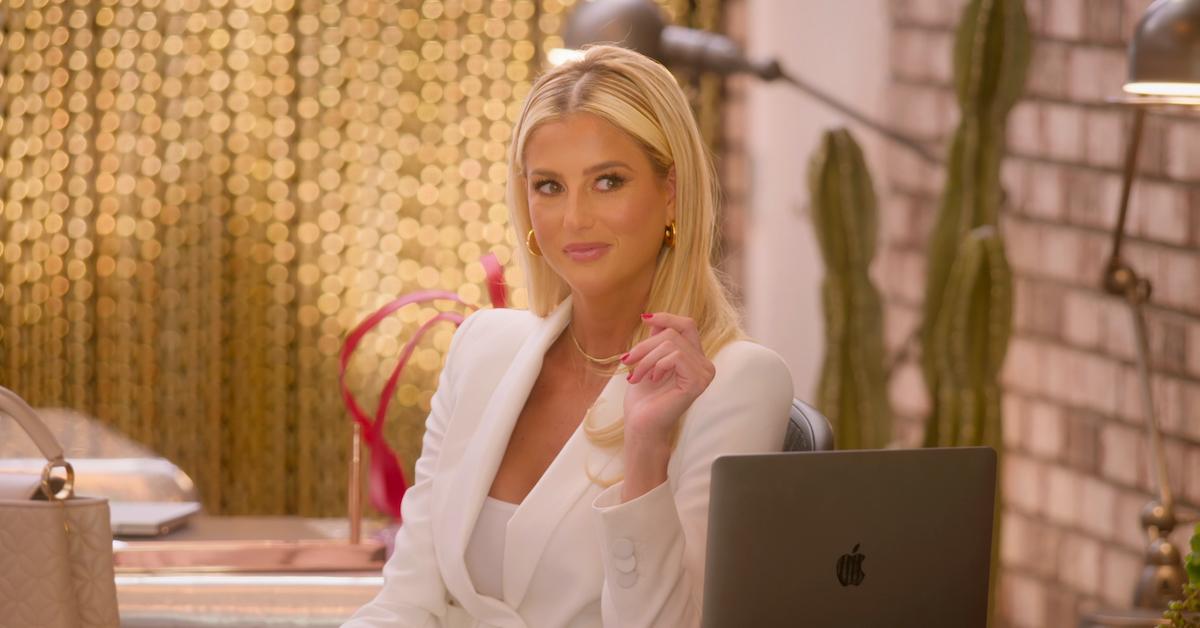 Article continues below advertisement
Are Emma and Micah still together after 'Selling Sunset' Season 5?
Throughout Season 5 of Selling Sunset, Emma and Micah worked together to list his development home on Lloydcrest Drive in Beverly Hills, and they also flirted with one another.
The fifth season concluded with the two enjoying time together in the hot tub of Micah's property (after deciding how much to list the home for), and Emma expressed her excitement to see where things would go.
Since filming wrapped, Emma has stayed in touch with Micah, and they are continuing to explore a potential romantic connection.
During a chat with Entertainment Tonight, Emma confirmed that she is not, however, currently in an official relationship with Micah.
"Me and Micah definitely have something special," Emma shared with ET about where things stand with the developer now. "We're definitely still enjoying each other's company."
She noted that neither lives in Los Angeles full-time (Emma splits her time between the West Coast and Boston, while Micah is technically based in Texas), which is why they have yet to formally define their romance.
Article continues below advertisement
"I've done the long-distance thing for so long that it would be nice to have a relationship where they're in the same, at least, state. Obviously, it's progressed a little bit [from where season 5 ends]," she added. "We've become closer. But it's right about there. So, we'll see. Maybe season 6, there will be a label, a ring. Who knows?"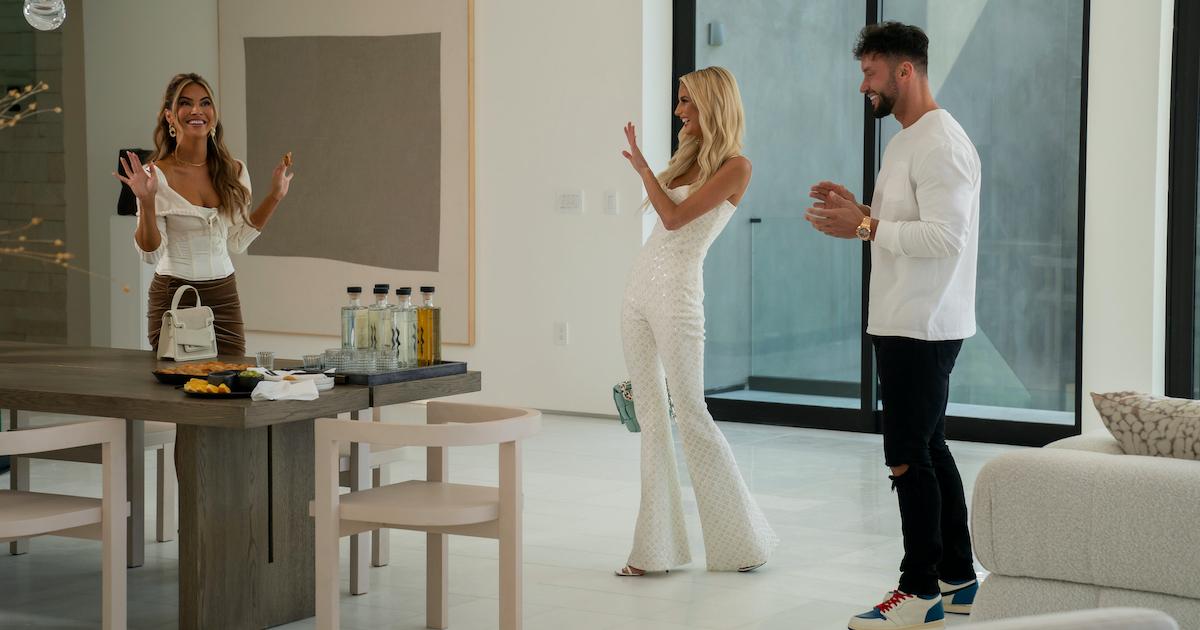 Article continues below advertisement
Who is Micah from 'Selling Sunset'? Details on his last name, and on his job as a property developer.
Viewers got to know a bit about Micah, whose last name is McDonald (and whose Instagram handle is @IAm_Micah), on Selling Sunset Season 5, but there's a lot more to Emma's on-screen love interest than initially meets the eye.
On the show, Micah shared that his Lloydcrest Drive property was the second development project he had worked on in Beverly Hills. He purchased the lot in 2016, and he demolished the original 1,700 square foot house that was sitting on it. Micah spent the next few years building a 10,000 square foot, five bedroom, eight bathroom property, which was featured on the show.
Article continues below advertisement
Micah gave Emma the listing in the Season 5 finale.
In addition to his work as a private home developer, Micah also owns Sagrado Mezcaleria. The bar and restaurant, which is located on Glendale Avenue in Los Angeles, is the place where Micah took Emma on their first date.
The developer is also passionate about fitness, and he shares photos of his gym sessions, his properties, and his travels on his public Instagram page.
Will Micah make an appearance on the sixth season of the hit real estate series, or will his romance with Emma fizzle out? Only time will tell.
Selling Sunset Season 5 is available to stream on Netflix now.