Raj Kundra's Masks Are Giving Us Kanye Vibes — Why Does He Wear Them?
Multi-millionaire Raj Kundra is sporting full face masks that are reminiscent of Kanye West or Daft Punk. He wears them for protection from the media.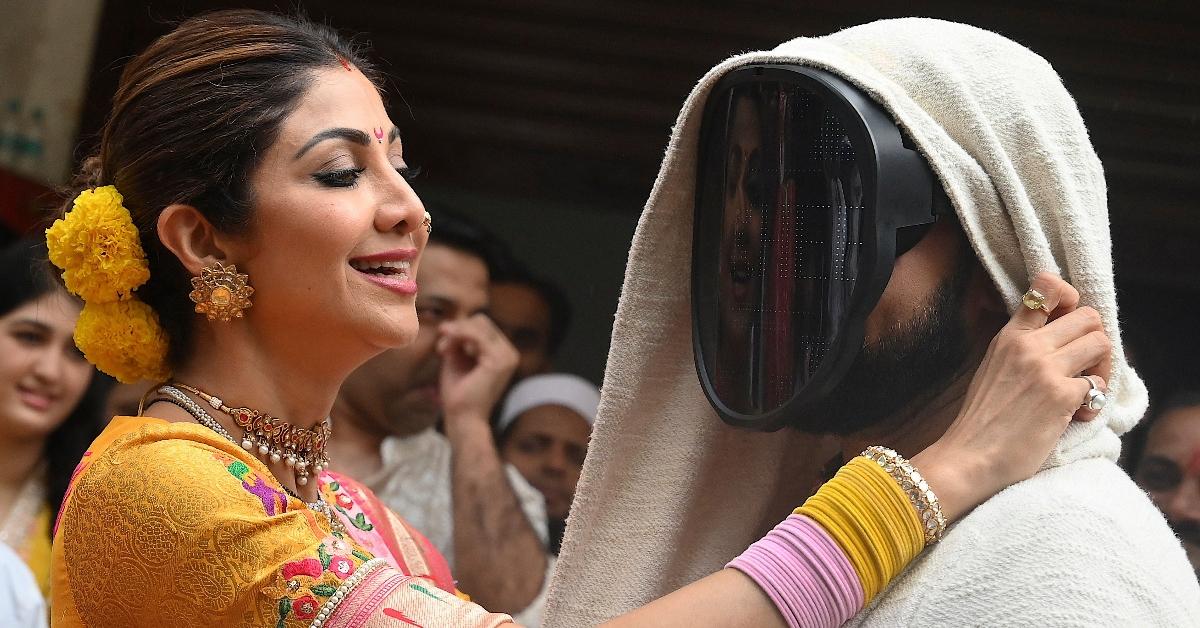 The Gist:
Raj Kundra has been spotted wearing full face masks.
He has publicly stated he wears masks to hide from the media.
In 2021 Kundra was arrested for his alleged involvement in a porn ring.
Article continues below advertisement
We love to hate an eccentric rich person which frankly, is redundant. What wealthy weirdo hasn't exhibited truly strange behavior from time-to-time? For example Steve Cohen, the billionaire hedge fund manager, once bought a "14-foot tiger shark preserved with a combination of alcohol and formaldehyde," per GOBankingRates. This is Jaws-dropping information.
Speaking of the ultra rich, mega entrepreneur Raj Kundra has been dipping his toes in some odd behavior that feels vaguely Kanye Westesque. The restauranteur was spotted wearing full face masks which look like something one might pluck from a Daft Punk merch booth. Why is Raj wearing a mask? You could say he's shrouded in secrecy.
Article continues below advertisement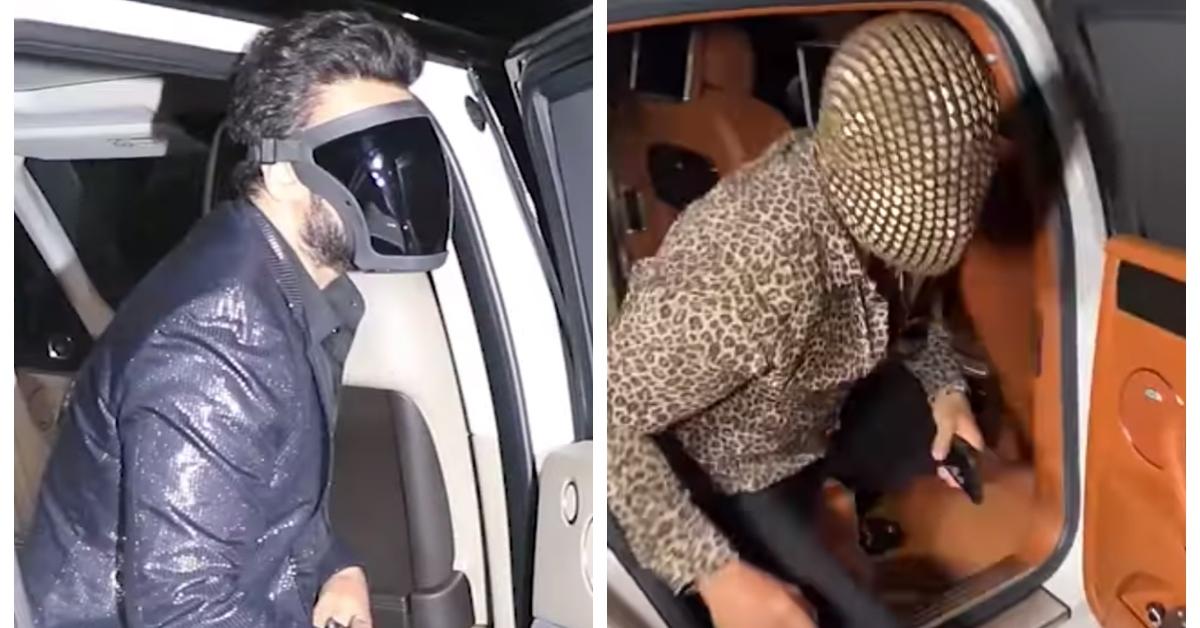 Why is Raj Kundra wearing a mask? It's for protection.
Raj's new mask life serves as more than a conversational piece or odd new accessory, He tweeted out that this new addition to his wardrobe is used to protect him from the prying eyes and lenses of the press. "I don't wear my mask for friends and fans. I wear it for media, that's all they will get of me from now," he said, via The U.S. Sun. "I am not wearing it for public, just don't wish to give media a chance to click my face."
Article continues below advertisement
Although Raj's wealth was accrued from his Mumbai restaurant chain Bastian Hospitality, he has also had great success in the world of mixed martial arts. He is the pioneer of India's first league, Super Fight League and further diversified his portfolio as "CEO of JL Stream PVT Ltd, which covers social media live-streaming platforms. As of the time of this writing, his net worth is estimated to be $550 million. Is Raj's opulence the reason why he hides from the media? Not at all.
Raj Kundra was arrested in 2021.
The U.S. Sun reported that Raj was arrested for allegedly convincing a woman to film a pornographic movie in exchange for an acting job. In February 2021, authorities launched an investigation after a woman filed a complaint about the incident with police. "The film company was allegedly set up by Kundra and his brother and registered in the UK to evade Indian cyber-laws," per the outlet.
Article continues below advertisement
In a statement released by the Mumbai police commissioner, he said "We've arrested Raj Kundra in this case ... as he appears to be the key conspirator of this. We have sufficient evidence regarding this." Kundra has since left the film company and denied all allegations. These videos were reportedly filmed in Mumbai hotels then released in the United Kingdom via paid mobile apps.
Article continues below advertisement
After spending two months in jail, Raj was released in September 2021. He immediately released a statement to the press, referring to his arrest as witch hunt. "I would like to start by stating that I have NEVER been involved in the production and distribution of 'pornography' EVER in my life," he said. "The trolling, negativity and toxic public perception has been very debilitating."
Articles written about Raj fueled his disdain for the media and birthed the new masks. As of the time of this writing, this case is still open. Away from the cameras, Raj is married to Shilpa Shetty and the couple has two children.