Why Does Steam Come out of Sewers? It Might Look Romantic, but Should We Be Worried?
Steam coming out of a manhole in New York City is almost as iconic as the Statue of Liberty. But, why is it coming out of the sewer? Let's dive in.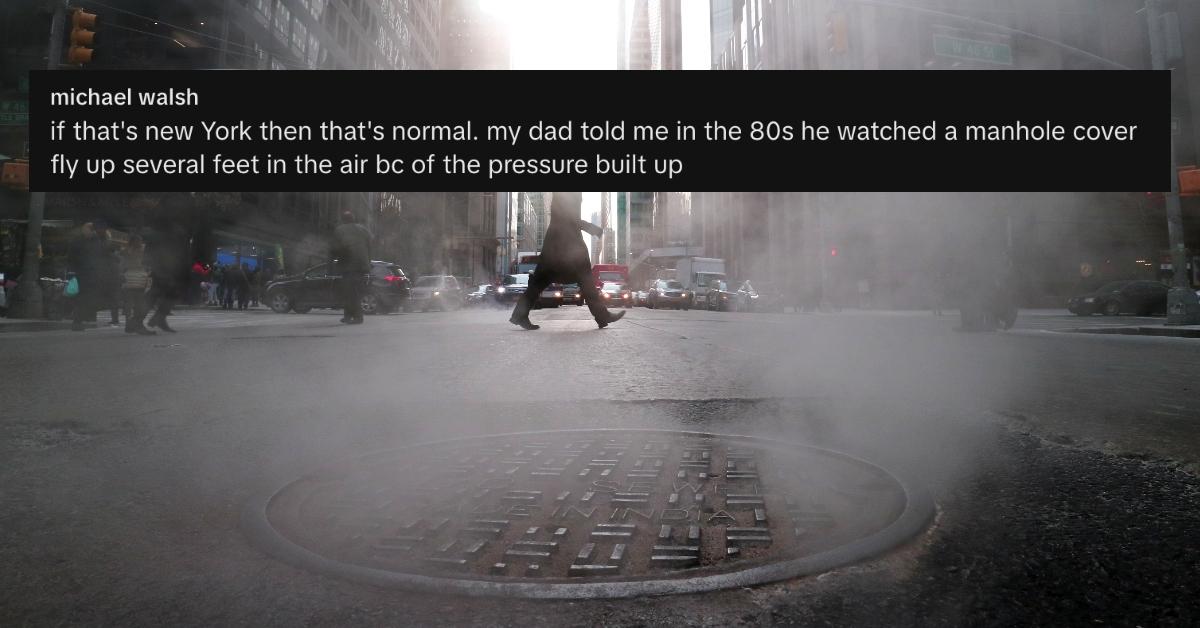 The gist:
Your new favorite song asks why is steam coming out of the ground.
Don't worry, it's actually just water.
Steam happens because of hot pipes but not from the hot pipes.
Article continues below advertisement
You've seen it in horror movies, romcoms, and it even serves the occasional comedy. I'm talking about the streets of New York and, more specifically, the steam that rises from its depths. It can be foreboding or romantic, but is it dangerous? Should people be wandering in and out of mysterious puffs of smoke?
That's exactly what Tom McGovern asked in his TikTok devoted entirely to these puzzling plumes of vapor. Setting his query to song, Tom needed to know "what the f--- is happening here?" It's a valid question and one that also comes with a pretty incredible saxophone solo.
So, why does steam come out of sewers and how are the Teenage Mutant Ninja Turtles not more involved?
Article continues below advertisement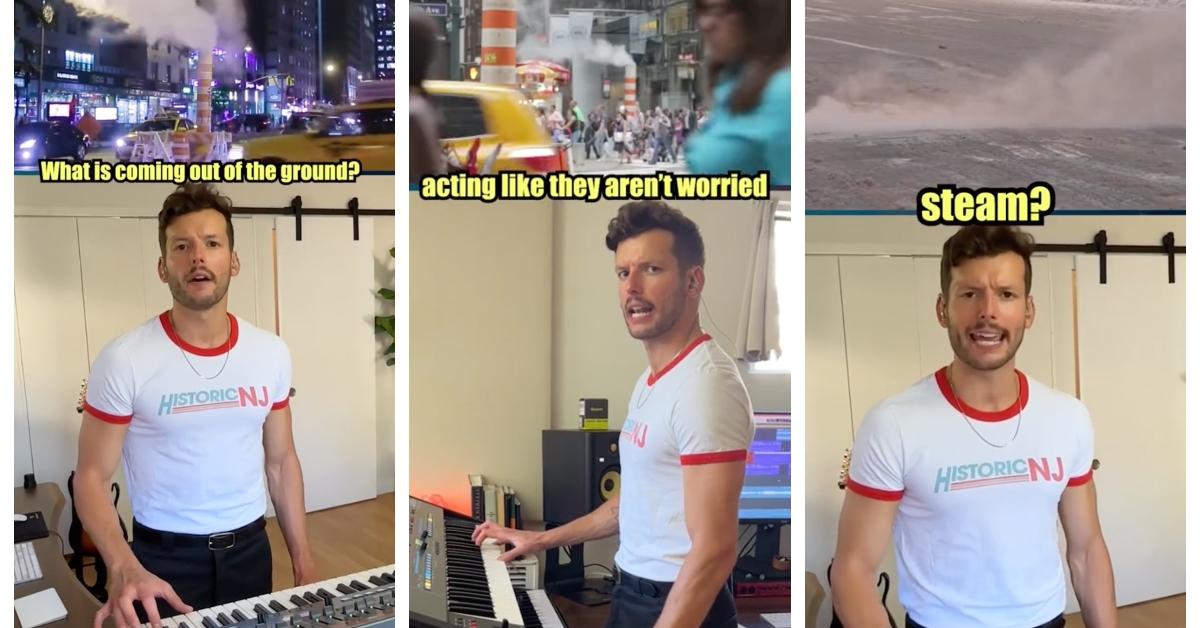 Why does steam come out of sewers anyway?
We'll focus on New York City since that's where the imagery from Tom's incredible semi-music video was pulled from. According to Bloomberg, there is no need to worry about the steam. It's just water, and is not in fact the ooze from Ghostbusters 2 or Teenage Mutant Ninja Turtles 2. Boy, filmmakers sure do like to equate slime with the Big Apple.
Article continues below advertisement
And while this water is the very same H2O that New Yorkers are using to clean dishes or brush their teeth, its origins date back to the 1800s. The largest network of pipes is operated by Con Edison whose "steam system started with just 350 customers back in the late 1800s," per Bloomberg. By the time the Great Depression hit, "pipes had 2,500 customers across more than 100,000 commercial and residential buildings," The New York Times reported.
Article continues below advertisement
Saumil Shukla, vice president of steam operations at Con Edison, told the NYT that, "Had it not been for the steam system, the postcard skyline that you see of Manhattan would be totally different." Why is that? Well, it's because the high-rises that depend on the pipes would have to resort to chimneys instead.
What is this steam being used for and why is there so much of it?
Con Edison has five power plants in New York that all contain "massive boilers produce steam that gets carried out of the plants, beneath the ground, and to Con Edison's customers via a web of pipes," per Bloomberg. This steam is used to heat buildings in the winter and also powers "cooling systems, supplanting some of the demand for electricity." This is a heck of a lot easier than each individual building having its own boiler.
Article continues below advertisement
OK, so how is this steam escaping into the city's air? It's actually not the same steam, though the two are connected. The steam traveling through the pipes is a whopping 350 degrees and when outside water hits those pipes, steam is formed. This is why the steam bursting from a manhole is much bigger in the winter. It's also why you aren't getting burned when you walk through it.
Article continues below advertisement
Also, New York isn't the only city with steamy streets but it is the city with the largest system of pipes. That's why it seems like the spooky fog is everywhere in NYC. It may be the city that never sleeps, but it is the city that always steams.