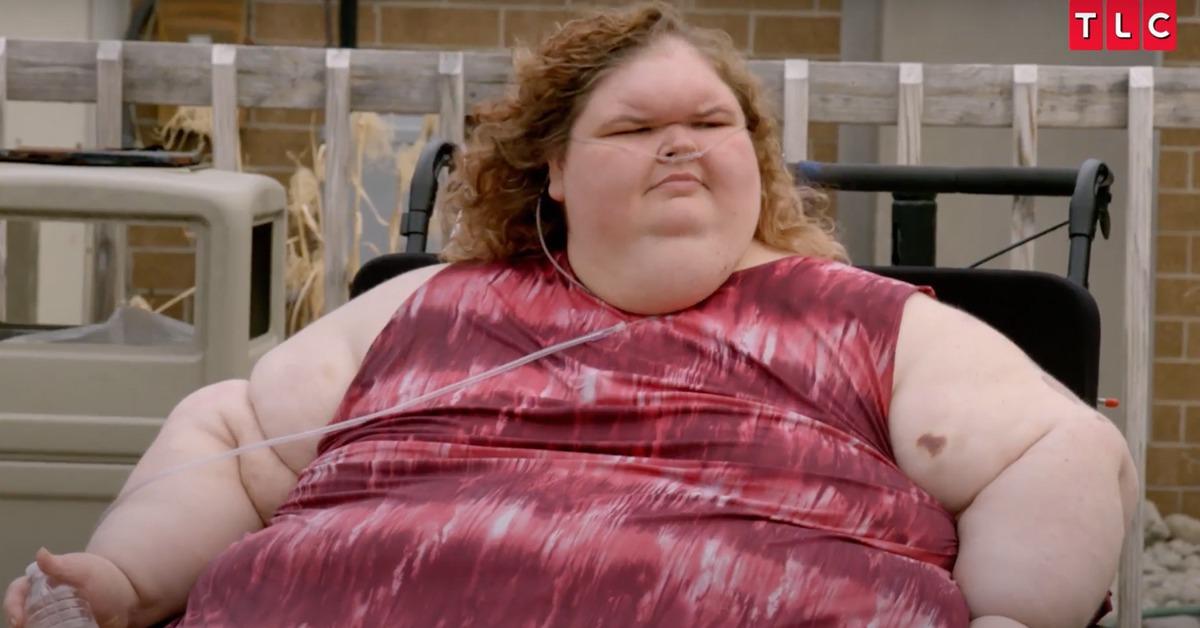 Tammy Slaton's Health Problems Extend Beyond Her Weight
Fans of 1000-lb Sisters know plenty about Tammy Slaton and her various health ailments. Her biggest problem right now is her weight and getting to a number that would qualify her for bariatric surgery. But Tammy also wears oxygen almost around the clock, and some viewers are still a little confused about why.
Article continues below advertisement
Tammy hasn't always worn an oxygen mask or had a tank at her side. But in Season 2 of 1000-lb Sisters, she needed it. And since then, fans have noticed Tammy with oxygen tubes in her nose more often than not.
She was slammed by fans for vaping while on oxygen. But why does Tammy Slaton wear oxygen in the first place?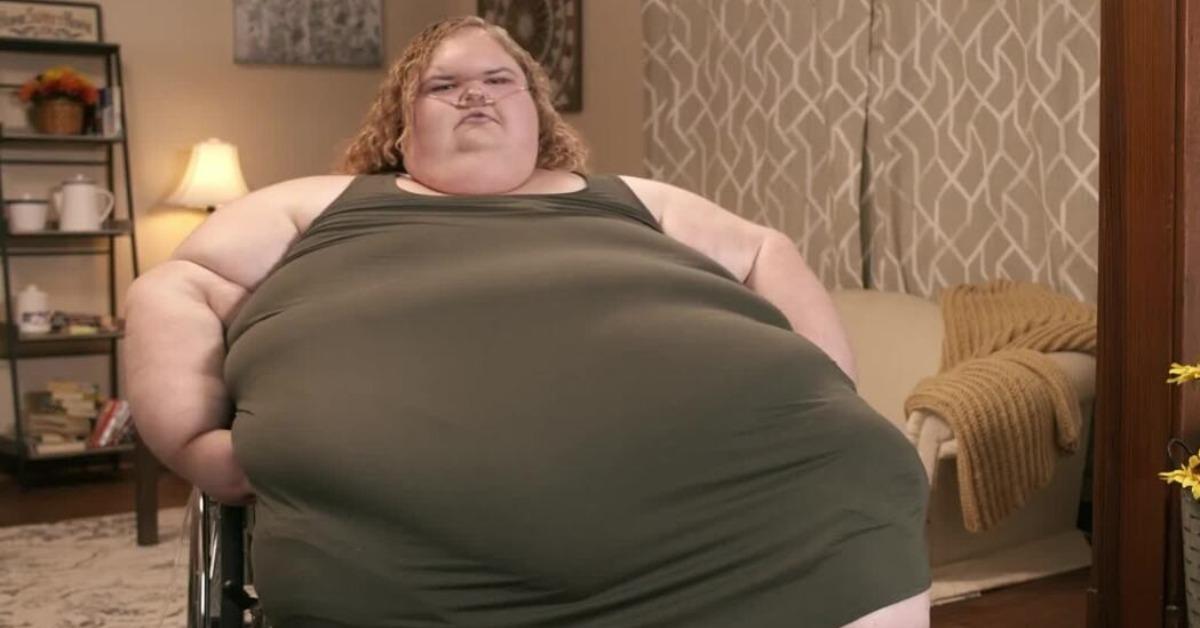 Article continues below advertisement
Why does Tammy Slaton wear oxygen on '1000-lb Sisters'?
Tammy tested positive for COVID-19 in Season 2 of 1000-lb Sisters. At the time, she was put on oxygen to help combat the respiratory effects of the virus. But after she recovered from COVID-19, she remained on oxygen. In November 2020, Tammy shared a YouTube video in which she explained that she wouldn't be on oxygen much longer, though we now know that was false.
"Yes, I'm on oxygen," she said at the time. "That's just to keep my lungs sturdy, strength — I won't be on [oxygen] much longer. I was on 15 liters of oxygen and now I'm on three."
According to the American Thoracic Society, some obese individuals have Obesity Hypoventilation Syndrome (OHS). The condition is caused by low oxygen levels and too much carbon dioxide in the blood. It's possible that Tammy has OHS and requires continued use of oxygen now.
Article continues below advertisement
Tammy has ongoing heath issues.
Amy Slaton had weight loss surgery and recovered from a high-risk pregnancy on 1000-lb Sisters. Now, it's Tammy's health that has viewers constantly concerned. She wants to lose weight in order to get bariatric surgery. And after Tammy went to rehab for her food addiction, things seemed to improve for her.
Article continues below advertisement
However, her weight, lack of movement, and general food and health habits still stand in Tammy's way of developing a permanently healthier lifestyle. Amy explains on the show that if Tammy doesn't exercise or at least walk more, she could become bedridden. And Amy says in the Nov. 29, 2021, episode that the next step after that is "death."
Article continues below advertisement
Will Tammy get weight loss surgery?
Tammy still has not gotten weight loss surgery. In order to qualify for surgery, she needs to lose more weight on her own and keep it off to prove that she's serious about maintaining a healthy lifestyle. That's been a struggle for her, however.
As long as Tammy is unable to lose weight and keep it off on her own, she likely isn't going to qualify for bariatric surgery.
Watch 1000-lb Sisters on Mondays at 10 p.m. EST on TLC.