Why Does the Queen Always Carry a Purse? It's Not Just a Fashion Accessory
The British royal is known for her wardrobe of colorful outfits with matching hats. But fans want to know: Why does the Queen always carry a purse?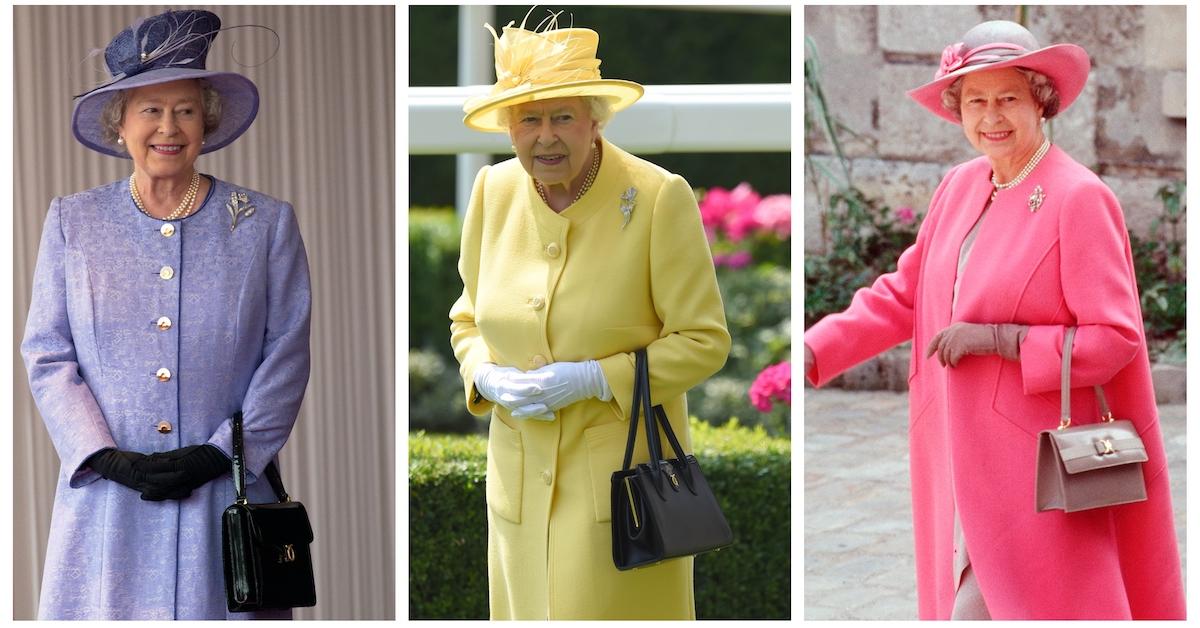 The world's fascination with the British royal family isn't a new phenomenon by any means. Considering the popularity of The Crown and other drama series/documentaries focusing on Queen Elizabeth II and her heirs, the spotlight has only intensified in recent years. (And with all of the mysterious etiquette, long-standing traditions, and fabulous clothing, can you really blame people?) Still, one lingering question on royal fans' minds is: Why does the Queen always carry a purse?
Article continues below advertisement
Why does Queen Elizabeth II always carry a purse?
It would be easy to attribute the Queen's habit of always carrying a purse to her particular sense of fashion. An elegant handbag has a way of completing a look, after all. And surely, she keeps something inside all of the purses she slings on her arm — so they're functional as well.
But did you know that Queen Elizabeth also uses her purse to give signals?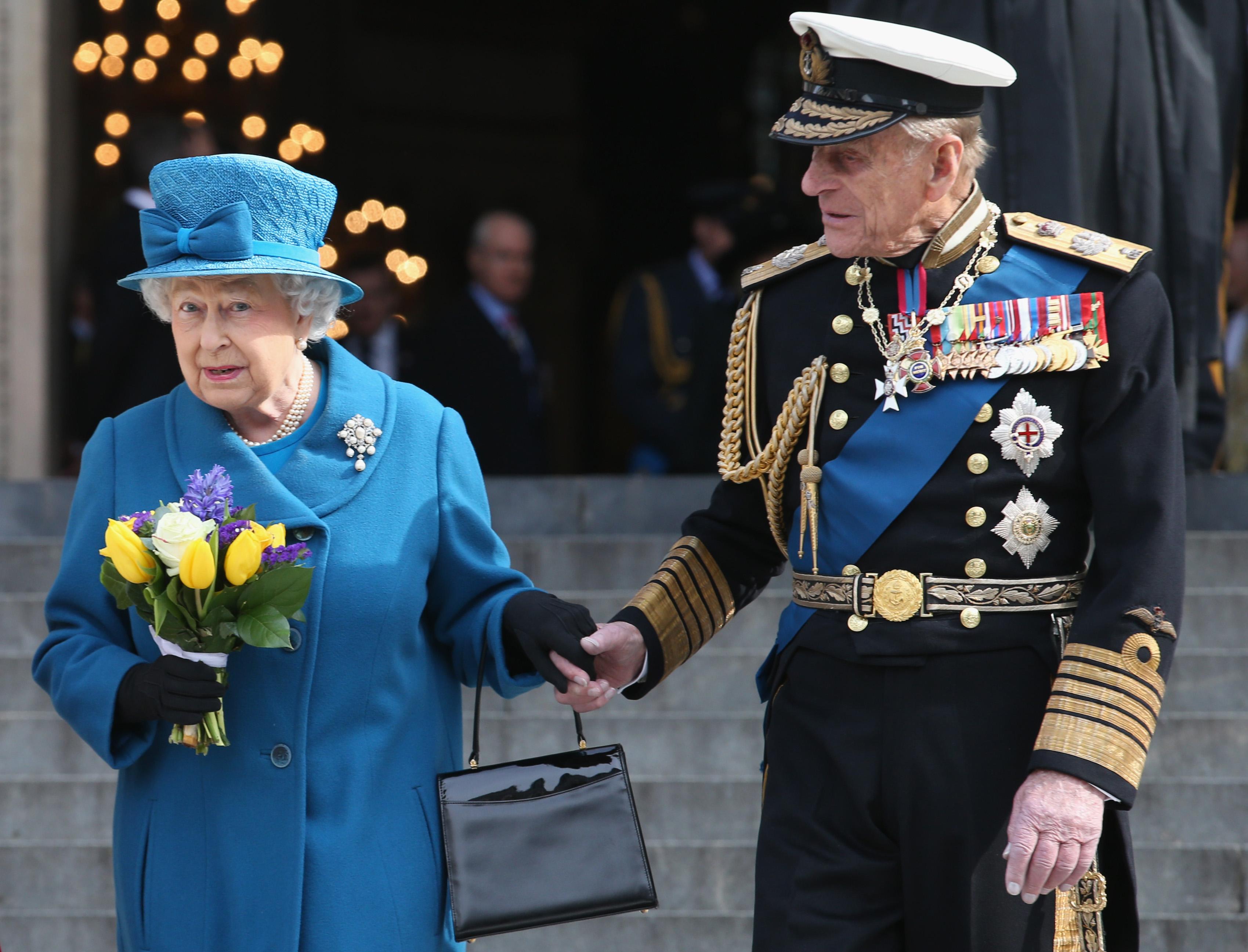 Article continues below advertisement
Queen Elizabeth carries a purse to get out of awkward social situations.
With the Queen meeting and interacting with so many people on a regular basis (at least, pre-COVID-19), it makes sense that she would need a subtle way to alert her handlers that she needed help exiting a certain conversation or encounter. That's where her purse comes in, according to royal historian Hugo Vickers.
Evidently, Queen Elizabeth usually stands with her purse hanging from the crook of her left arm — but when she changes it to her right arm, it's a signal that she's ready to move along. Her handlers then know it's time to come politely rescue her from a situation.
"Someone would come along and say, 'Sir, the Archbishop of Canterbury would very much like to meet you,'" Vickers told People.
Article continues below advertisement
Additionally, the Queen can alert her people that she's ready to get out of wherever she might happen to be ASAP if she spins her ring or sets down her bag on the floor.
Fun fact: It's not just Queen Elizabeth; Kate Middleton holds her clutch in front of her with both hands to avoid awkward handshakes.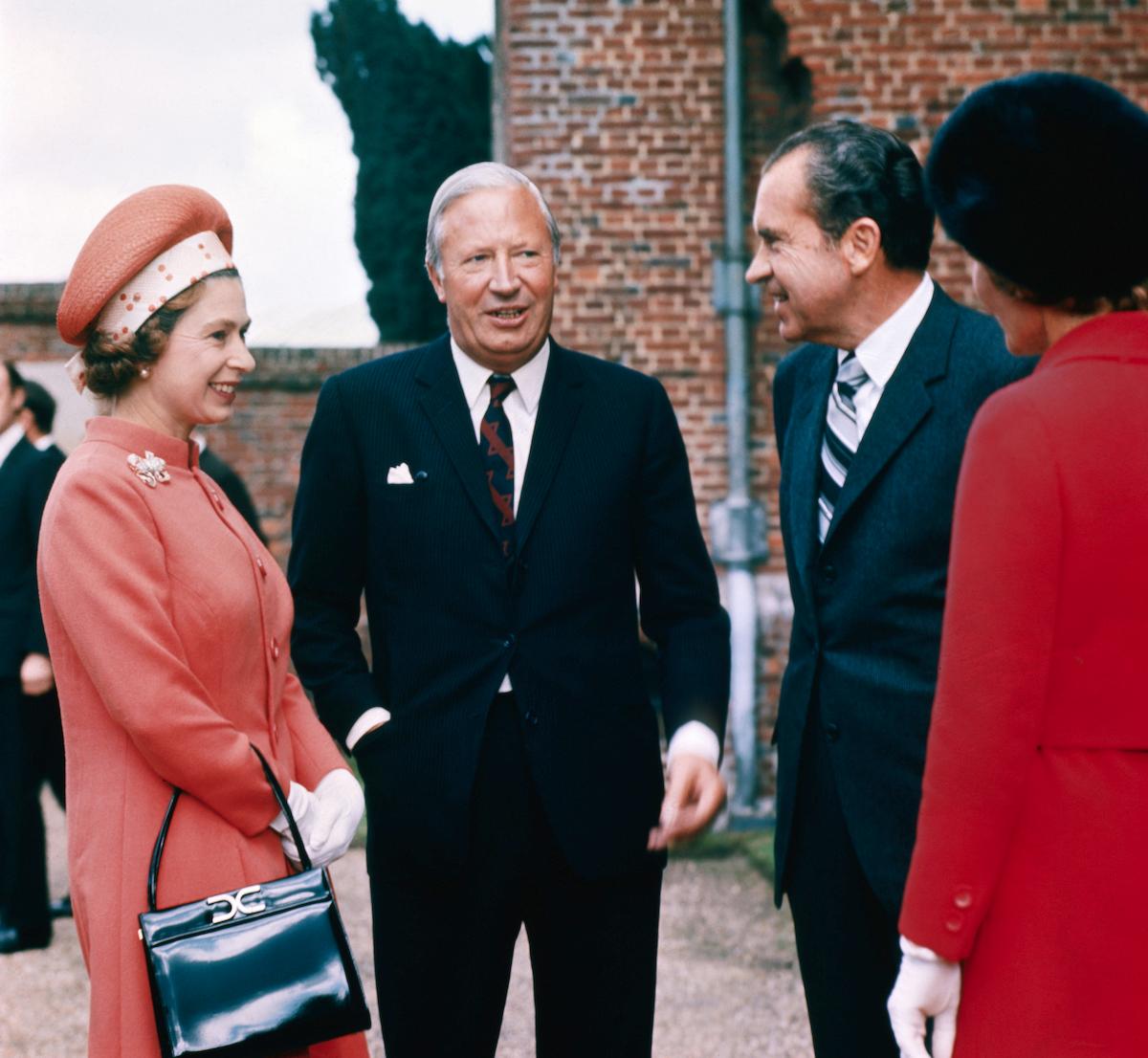 Article continues below advertisement
What's inside Queen Elizabeth's purse?
Phil Dampier, the author of What's In The Queen's Handbag: And Other Royal Secrets has shared that the Queen carries in her handbag reading glasses, a handkerchief, mints, and a portable hook in order to hang her purse under tables. Other items include: a diary, a penknife, a camera, treats for her Corgis, a small mirror, family photographs, lipstick, and occasionally a crossword puzzle.
"She would feel lost without it," Dampier said of the purse. "It's her most valued possession and a valuable tool. The Queen would never go anywhere without her handbag. The only time she might not have it by her side is when she is in a completely relaxed environment, like up at Balmoral."
Article continues below advertisement
And there you have it! Queen Elizabeth is always carrying a purse because it's fashionable, it's functional, and it's a low-key way for her to get out of uncomfortable situations.
Be sure to catch The Crown Season 4, which is now streaming on Netflix.