'Deadliest Catch' Fans Want to Know Why Johnathan Hillstrand Is Now on the SAGA
Jake Anderson isn't the only familiar 'Deadliest Catch' face that's now on the SAGA crew; Johnathan Hillstrand is too. But why the move?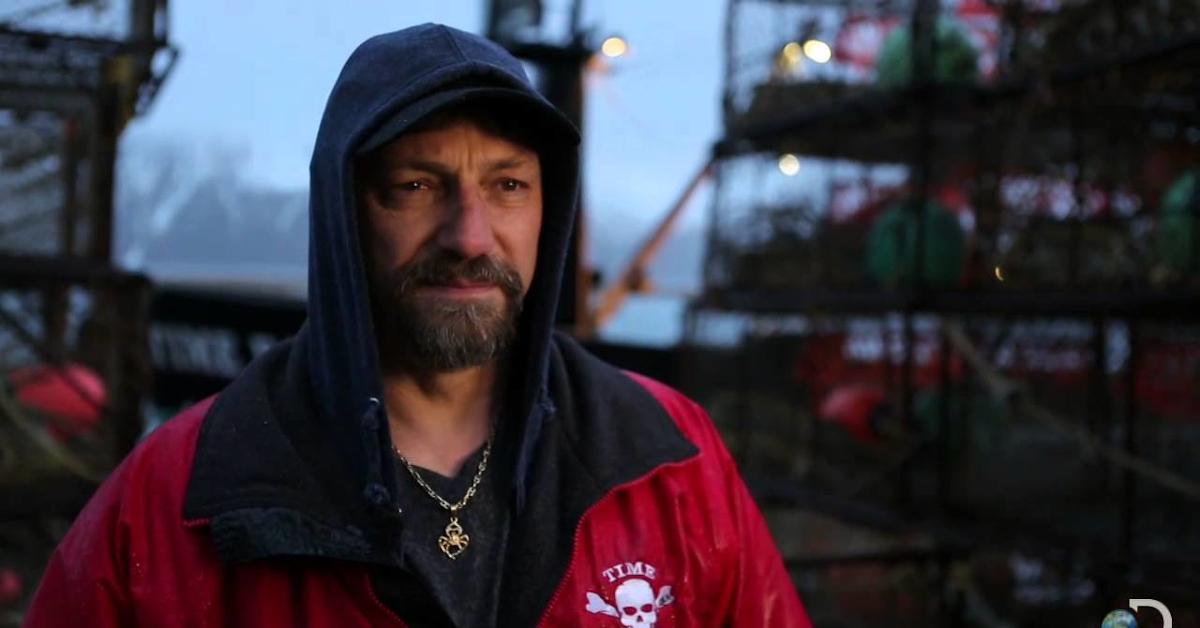 It seems like the SAGA is now getting some additional top fishing talent on its crew: in addition to Matt Bradley, now Johnathan Hillstrand is fishing for the vessel.
Deadliest Catch's sixteenth season is showing some major developments and shakeups when it comes to fishermen hopping from boat to boat. Matt recently left his position on The Northwestern after helping his wife run their e-cig/vape business.
Article continues below advertisement
Things didn't exactly pan out, and Matt decided to return back to the boats, and since there was an open spot on the SAGA, he decided to join the crew for another successful fishing season. Johnathan used to fish on the Time Bandit, and the last time viewers saw him on the program was back in Season 13.
It looks like his migration to the SAGA is already helping the boat reel in some impressive hauls, too.
Article continues below advertisement
Johnathan suggested that the team put their crabbing pots outside of a massive storm, surrounding it. Call it an instinct, experience, a deep understanding of how crab and wildlife behave, or a combination of all three, but it ended up being a huge payday for the SAGA. After they brought in the pots, they were overflowing with crabs, something that fans took notice of immediately.
It was a hugely successful debut for Captain Johnathan on the boat.
But why did Johnathan Hillstrand jump ship and join the SAGA?
It might sound a little strange to talk about fishermen as if they're NFL talent jumping from team to team, but the Alaskan fishing industry is absolutely monstrous, contributing significantly to the economy and it has huge implications for the culinary world.
Fans of the program are tweeting about the exploits of the fisherman as if they're high-level athletes and honestly, I'm here for it. It adds a very interesting dynamic to the show.
Article continues below advertisement
And why wouldn't they? At the end of the day they're pursuing something they're passionate about and very, very good at in order to make money. It's pretty inspirational to see someone excel in something that they love doing, and it's pretty evident that Johnathan Hillstrand is a darn good fisherman and he really enjoys the work that he does.
Johnathan, now out of retirement, is also enjoying a new role as captain: he's a mentor to two other personalities on the show.
Article continues below advertisement
It's clear that Josh Harris, along with Matt and Jake Anderson are adding to their already expansive knowledge of the fishing business because of their work with Hillstrand, and this fit seems like to be a match made in heaven for the three men. For Josh Harris, it seems that he's working with someone who matches his own late father's professionalism and "getting it done at all costs" attitude that Phil Harris embodied wholly.
There's still a ton of episodes left in Season 16 of the program, so we'll see if the SAGA's hot streak will continue. You can watch Deadliest Catch on Tuesday nights at 9 p.m. ET on Discovery.