Liza Minnelli, the Star of 'Cabaret' and Others, Made a Rare Appearance at the 94th Academy Awards
Why is Liza Minnelli in a wheelchair? Liza Minnelli joined Lady Gaga to announce the Best Picture award at the 94th Academy Awards on March 27, 2022.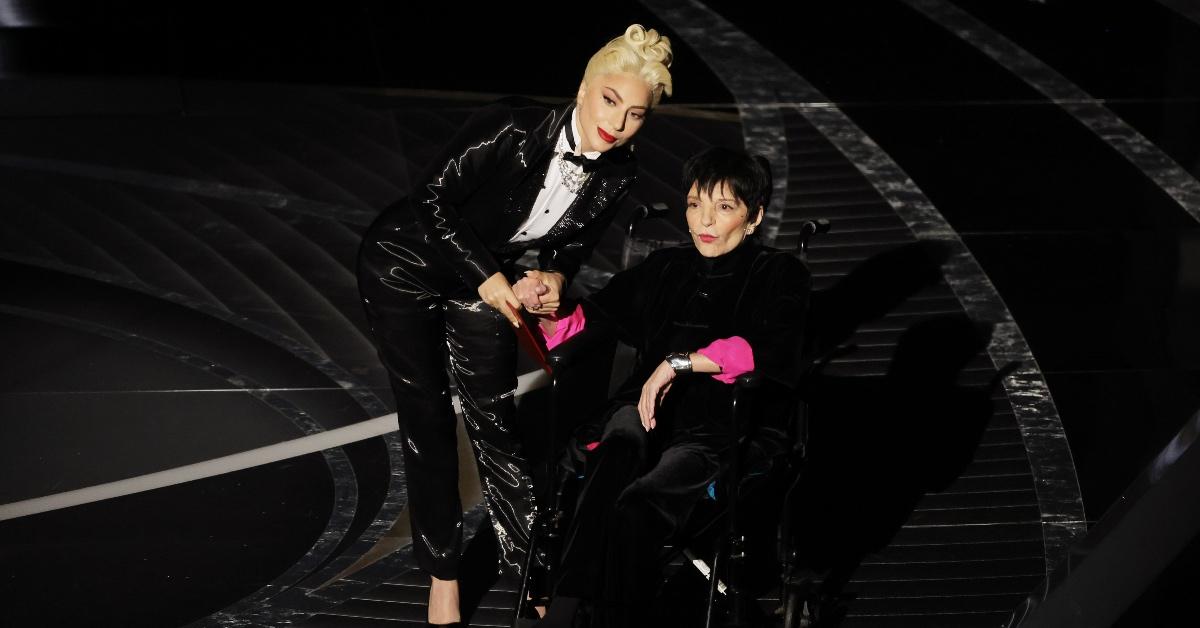 Acting legend Liza Minnelli made an appearance at the 94th Academy Awards held on Sunday, March 27, 2022, joining Lady Gaga to announce the nominees and the winner of the Best Picture award.
Article continues below advertisement
Liza filmed her last project, Season 4, Episode 15 of Arrested Development, in 2012, but she has continued to give interviews and make public appearances now and then. Now 76, Liza lives in Los Angeles. Why does she use a wheelchair? Read on for a health update.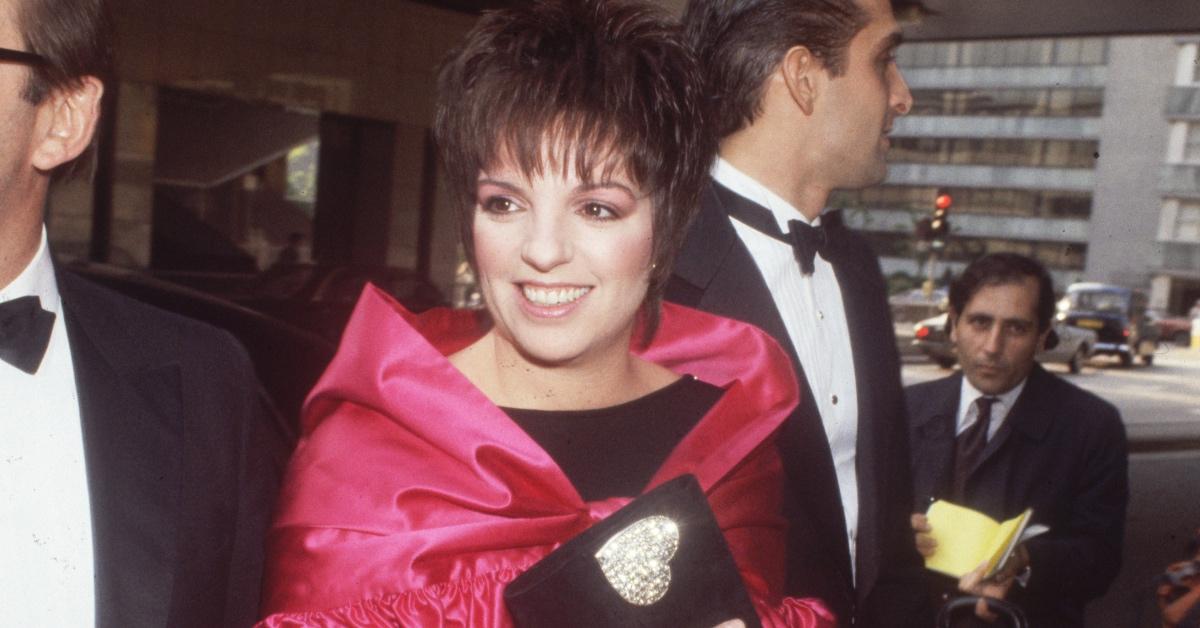 Article continues below advertisement
Why is Liza Minnelli using a wheelchair?
Liza Minnelli, the daughter of Judy Garland and Vincente Minnelli, became a celebrated actress with movies like 'Cabaret.' Born on March 12, 1946, Liza spent a large percentage of her childhood on movie and theatrical sets.
She landed her first role in the late 1940s, cementing herself as a canonic actress with movies like Arthur and Rent-a-Cop. She also appeared on TV shows like Mr. Broadway and Smash.
Article continues below advertisement
Liza was diagnosed with encephalitis, the inflammation of the brain, in October 2000. She received treatment at the Cleveland Clinic Florida Hospital at the time. A serious health condition, encephalitis can cause seizures, movement disorders, and sensitivity to light and sound.
The doctors warned her that she may have to spend the rest of her life using a wheelchair. She proved them wrong, performing a solo show, Liza's Back, and recording an album with the same title.
Article continues below advertisement
"She's a survivor," Marisa Berenson, a close friend and Liza's close friend in Cabaret, told Variety. "She's like a phoenix, always spreading her wings and being reborn. I think she's one of the strongest people I know. It's really glorious to watch. She does have this incredible strength and courage."
Article continues below advertisement
Liza built an extraordinary career, combatting the obstacles she has had to face.
Liza went to a rehab facility in 2015 to seek help for substance addiction. She has also faced physical challenges. Liza explained to Variety that she insisted on performing her own stunts on Arrested Development.
"I knew all the stuntmen in Hollywood from when I was little and played on the MGM lot, so I figured out how to make it work," she said. As she also said, she has scoliosis, a condition where the spine curves and twists to the side.
Article continues below advertisement
In a 2014 interview with Page Six, she noted that she previously had to use a wheelchair because she had trouble with her spine. A bad fall in 2014 warranted surgery. "I broke my lower back," she said. "Remember a few years ago I was in a wheelchair because I had trouble with my spine? They operated on it then. Well, now, again. They'll have to fuse it."
Liza became the youngest person to win a Tony Award in 1965.
A trailblazing actress, dancer, and performer, Liza pursued collaborations with the likes of John Kander and Fred Ebb during her seven-decade career. She won the Academy Award for Best Actress in a Leading Role in 1973. She is a two-time Golden Globe Award winner and a two-time Grammy Award nominee.