Mario Has an Irrational Fear of the Mad Piano in Nintendo's 'Super Mario 64'
In 'Super Mario 64,' Mario's enemy is a piano that has the fictional plumber running for his life. Why is he afraid? Here's what we know.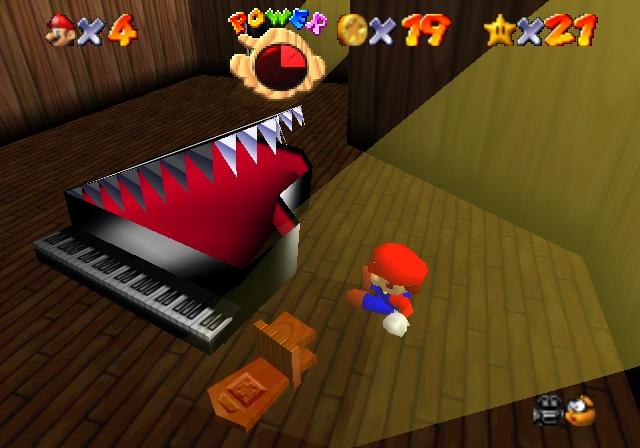 When it comes to the titular character of the Mario video game franchise, he is essentially fearless. The Italian plumber rarely expresses any feeling of trepidation; however, looking back at 1996's Super Mario 64, it seems the adventurous protagonist has a rather frightful run-in with a particular musical instrument.
Article continues below advertisement
In the fifth course of Super Mario 64, titled "Big Boo's Haunt," Mario heads to Boo's massive three-story mansion that contains many rooms, one of which reserves space for a piano. Now, when we think of pianos, there isn't one aspect of the device that screams terror, so why is Mario afraid of pianos? Let's find out!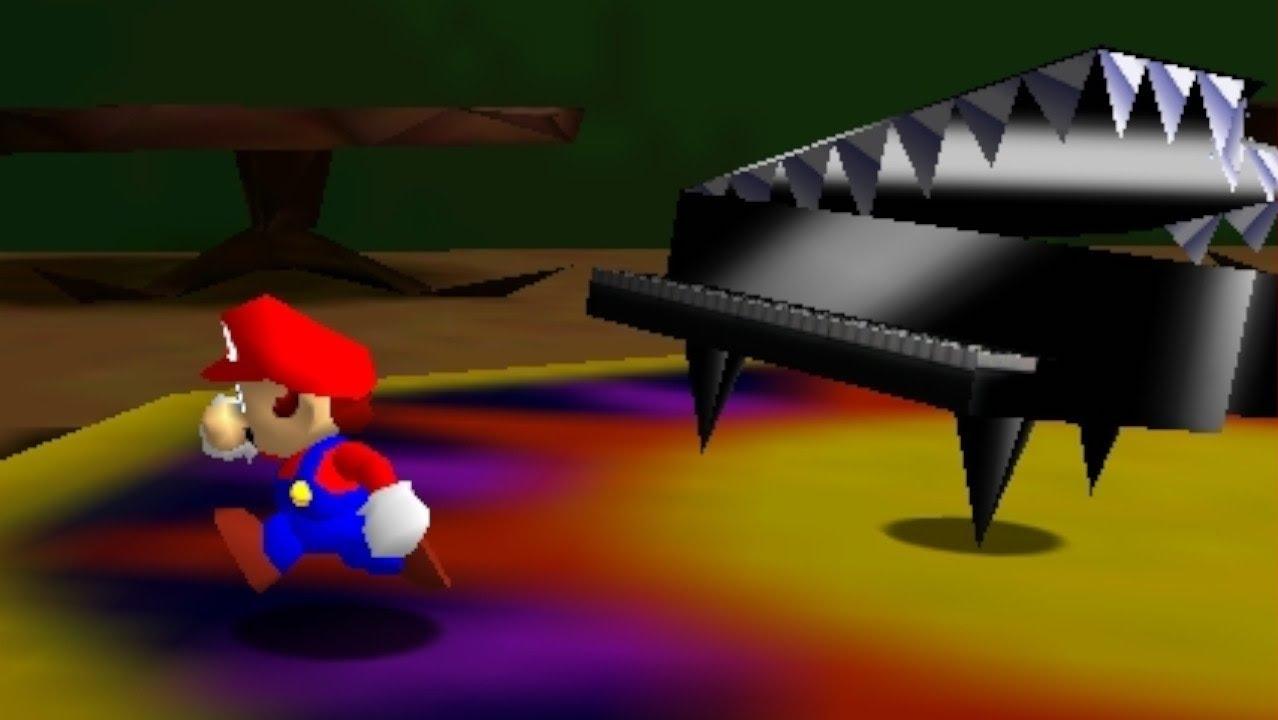 Article continues below advertisement
Why is Mario afraid of pianos?
Though the appearance of the fictional instrument is identical to that of a grand piano, one thing sets the animated design apart from the standard structure: Sharp teeth litter the underside of the lid, not to mention a mouth-like red interior. The fearsome counterpart was called the "Mad Piano."
When Mario approaches the piano to collect a Red Coin, it begins to sporadically open and close its lid to reveal its razor-sharp choppers. Eventually, the Mad Piano starts to chase and attack Mario until he is far away.
Super Mario Wiki noted that when the Mad Piano begins its chase, it makes the sound that resembles someone hitting its keys — OK, creepy much?
Article continues below advertisement
So, we have to say that Mario's fear is completely rational; from the Mad Piano's frightening appearance to its relentless chasing and threatening fangs, it's clear that this is one of the scariest enemies in franchise history. Honestly, what's even more alarming about the Mad Piano is how it's apparently impossible to defeat the inanimate object that's suddenly come to life.
Article continues below advertisement
'Super Mario 64' players have revealed it's impossible to defeat the Mad Piano.
Despite the Nintendo Power Player's Guide stating that it's possible to defeat the Mad Piano in Super Mario 64 — "albeit without any explanation as to what players should do to kill it," as noted by the MIPS Hole Wiki — it's apparently never been done before.
In fact, the MIPS Hole Wiki states that "the base copy of Super Mario 64 has the Mad Piano be impossible to defeat, as any contact Mario has with it makes him take damage." Clearly, this appears to be a long-standing error in the Player's Guide.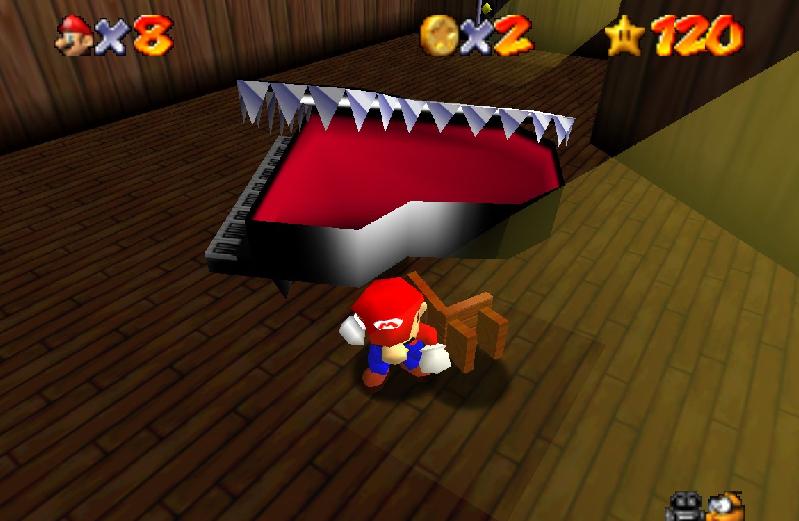 Article continues below advertisement
The Mad Piano is practically invincible, and fans of the video game know this; nevertheless, one Redditor claimed that "you can defeat [the Mad Piano] by leaving the room. It turns back to normal; therefore, you figured out a way to not be affected by it. If you stay in the room while it's chomping, you can still be hurt by it."
While that's an adequate theory, it doesn't necessarily mean that you successfully defeated the Mad Piano; it just means that you left it alone. Although Nintendo fans will continue to debate whether it's possible to conquer the Mad Piano, one thing that's for sure is that it's still as menacing as ever.