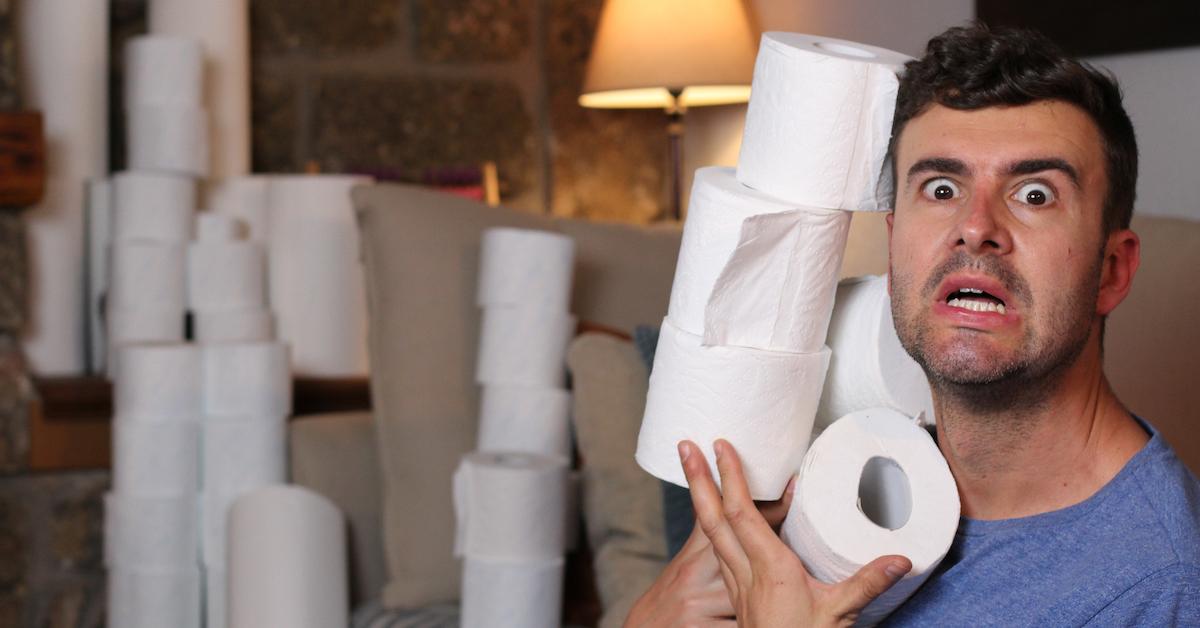 Why Is Toilet Paper Still So Hard to Find? It's More Than Just Hoarding
Along with hand sanitizer, disinfecting wipes, and hand soap, toilet paper has remained a hard-to-find grocery store staple amid the ongoing novel coronavirus pandemic. Bathroom tissue was still relatively easy to come by in the U.S. toward the end of February/March. But as soon as states started shutting down schools, limiting gathering sizes, and issuing stay-at-home orders, things got serious — and fast.
Article continues below advertisement
These drastic social-distancing measures prompted Americans to stock up on pantry staples and everyday items as if they were preparing for a blizzard, and wouldn't be emerging from their homes for months. (Although that last part sort of turned out to be true.) Suddenly, toilet paper and paper towels were cleared from shelves across the nation. And although there was no lack of hilarious memes about toilet-paper hoarding, the phenomenon still remains an irksome issue today.
About now, plenty of frustrated consumers are likely wondering: Why is toilet paper still so hard to find? Let's take a closer look at why bathroom tissue is still a coveted and widely hoarded commodity.
Article continues below advertisement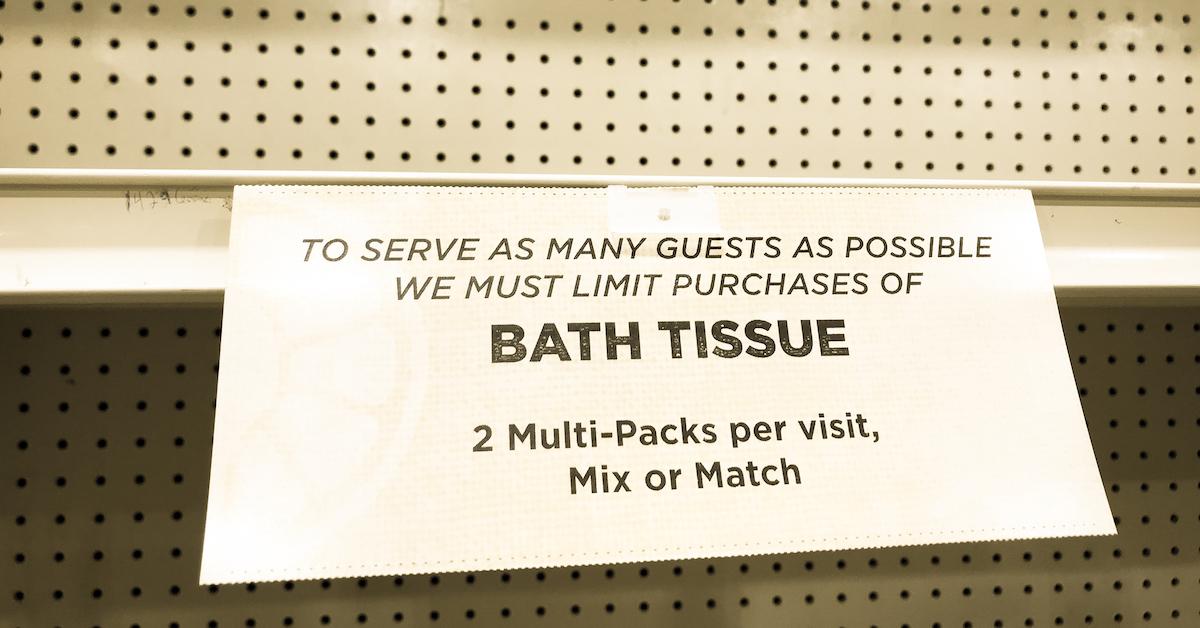 Why is toilet paper still so hard to find?
In short, the toilet paper hoarding that hit hard in March — when the nation shut down as part of extreme social distancing measures — has continued. But it's not because people are really using that much more toilet paper, the Chicago Tribune reported.
Article continues below advertisement
Companies that manufacture toilet paper actually make two different types: TP from mostly recycled paper that's used for offices, restaurants, schools, etc., and higher-quality TP that's meant for homes. Stay-at-home orders understandably prompted an increase in demand for the nicer bathroom tissue. Still, Americans don't need nearly as much toilet paper as the empty grocery store shelves might suggest.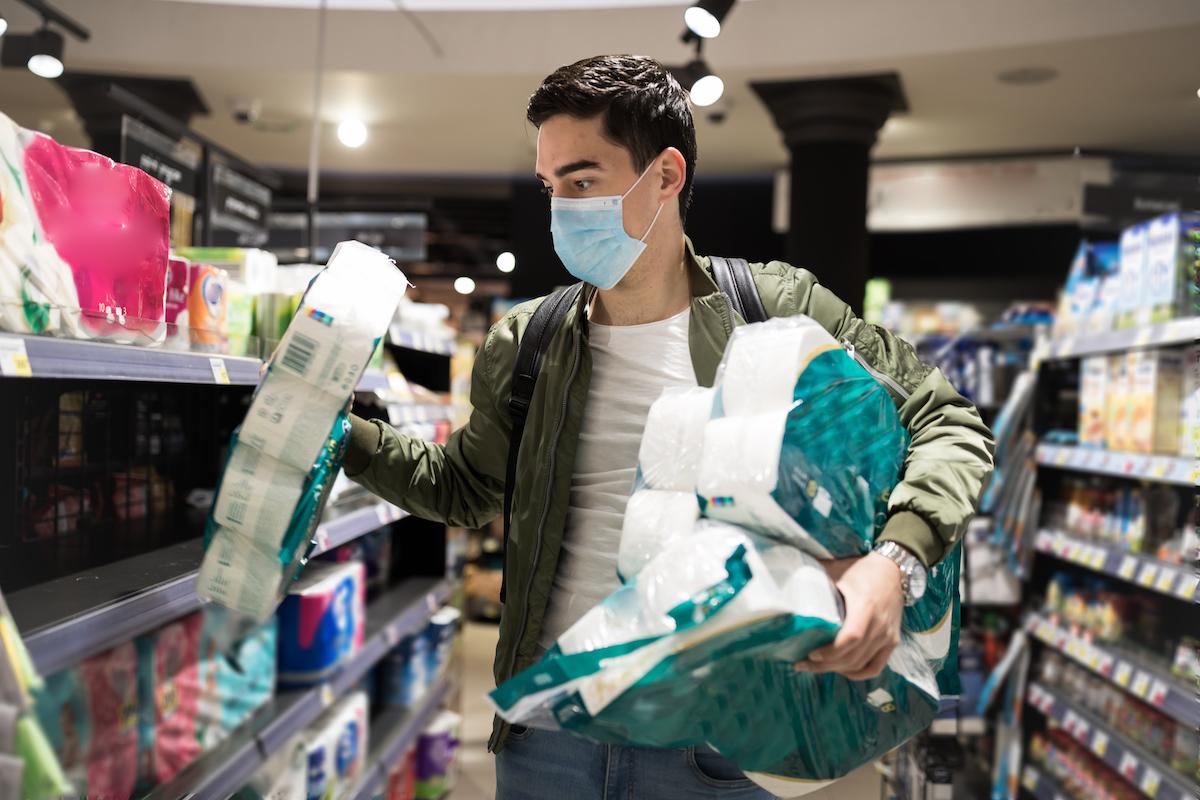 Article continues below advertisement
According to Georgia-Pacific, and average U.S. household with 2.6 people uses 409 rolls of toilet paper per year — and staying home all the time would mean a 140-percent increase in average daily use.
The answer to, "Why is toilet paper still so hard to find?" however, is actually two-fold: Ongoing hoarding and where people are using the bathroom.
Toilet paper companies are having trouble keeping up with at-home demand.
Because the profit margins for toilet paper are low, manufacturing companies have only enough equipment to meet demand. So you can probably imagine what the sudden demand for TP did to that process.
"We are breaking production records and shipping beyond our typical capacity," Eric Abercrombie, a spokesperson for Georgia-Pacific, said.
Article continues below advertisement
Sure, companies could convert machines that make commercial toilet paper into ones that make household TP. (And some have.) The thing is, businesses, doctor's offices, etc. — like household consumers — have also been stocking up when they can. So buying hasn't declined for either household or consumer toilet paper.
Is your head spinning yet?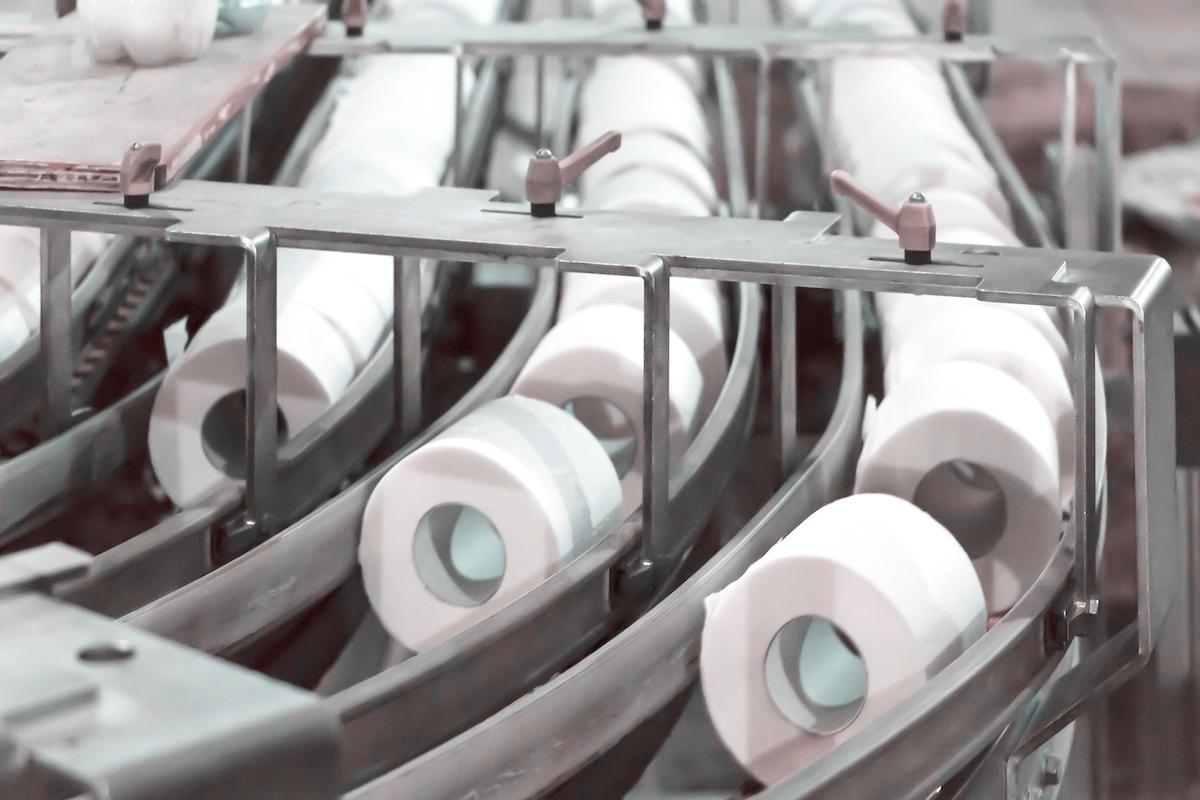 Article continues below advertisement
It's a self-perpetuating cycle that will likely continue for quite some time.
When customers continue to see store shelves that are empty or nearly empty of bathroom tissue, there's a tendency to stock up the next time they happen upon some TP.
"People don't know why this is happening, so they keep it safe and buy as much as they can," University of Georgia assistant marketing professor Julio Sevilla told the Chicago Tribune.
The supply-demand issue is something consumers shouldn't expect to go away anytime soon, according to the Chicago-based dig-data firm IRI. (Although stores putting limits on how much of certain items people can buy does help.)
Article continues below advertisement
"Projecting how long that demand will continue has become a far more complex problem," the report reads. "With unforecastable, unpredictable consumer buying, carefully tuned forecasting models and inventory planning algorithms based on historical consumer behaviors are essentially rendered useless during a pandemic."
Article continues below advertisement
What it comes down to is this: Even though states are opening restaurants, gyms, hair salons, and more, there's still so much uncertainty about the ongoing coronavirus pandemic. Experts have warned about the possibility for more than one wave of infections, after all — so it seems people are continuing to play it on the safe side by making sure they keep a decent stockpile of toilet paper at all times.
In the meantime, manufacturers are still trying to keep up with demand.
As frustrating as it may be to find the TP aisle completely empty during your weekly grocery run, unfortunately, it doesn't look like things will be changing anytime soon when it comes to toilet paper availability.