Geoffrey Was the Outcast of '90 Day Fiancé: Before the 90 Days' Season 4
Geoffrey and Varya are missing from the '90 Day Fiancé: Before the 90 Days' tell-all and fans are most concerned about why Varya isn't there.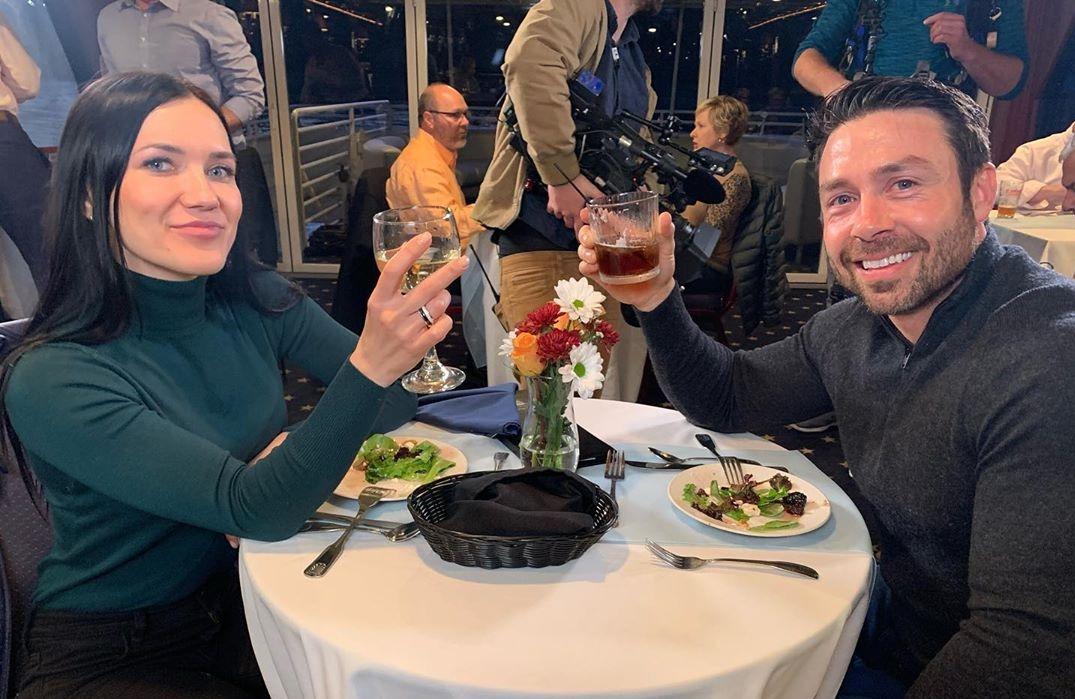 There comes a time in every 90 Day Fiancé season when fans must revisit the hot messes they came to know and love by watching the tell-all. And even with Before the 90 Days Season 4's stars in quarantine, TLC was still able to make that happen. Noticeably absent from part one of the Season 4 tell-all, however, were Geoffrey Paschel and Varya Malina.
Article continues below advertisement
At the end of the season, Varya pulled a Hail Mary and flew across the world on a whim to try and win Geoffrey back. For some fans, their story was one that was the most interesting with all of their ups and downs. Those same fans are itching to know about what is going on with them post-90 Day Fiancé, even if some of them just love the mess that was their story.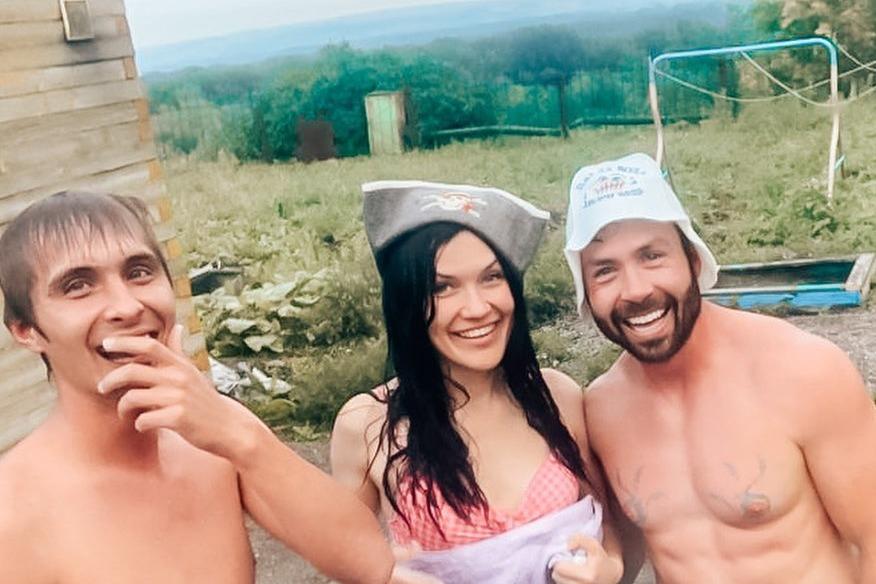 Article continues below advertisement
What happened to Geoffrey and Varya at the '90 Day Fiancé' tell-all?
Geoffrey and Varya started the season as one of the few couples who genuinely seemed interested in one another. That all changed when Varya turned down his marriage proposal. Instead of telling him a flat out "no," however, Varya simply said it wasn't time for them yet. And after having only been together in real life for a few weeks, that's pretty understandable.
Geoffrey went home brokenhearted and attempted to move on. Varya, on the other hand, realized her mistake and righted her wrong by flying to the United States to be with him. In the end, they got engaged, but they weren't on part one on the 90 Day Fiancé tell-all. And, because of Geoffrey's past, it was rumored that he personally wasn't asked to participate.
Article continues below advertisement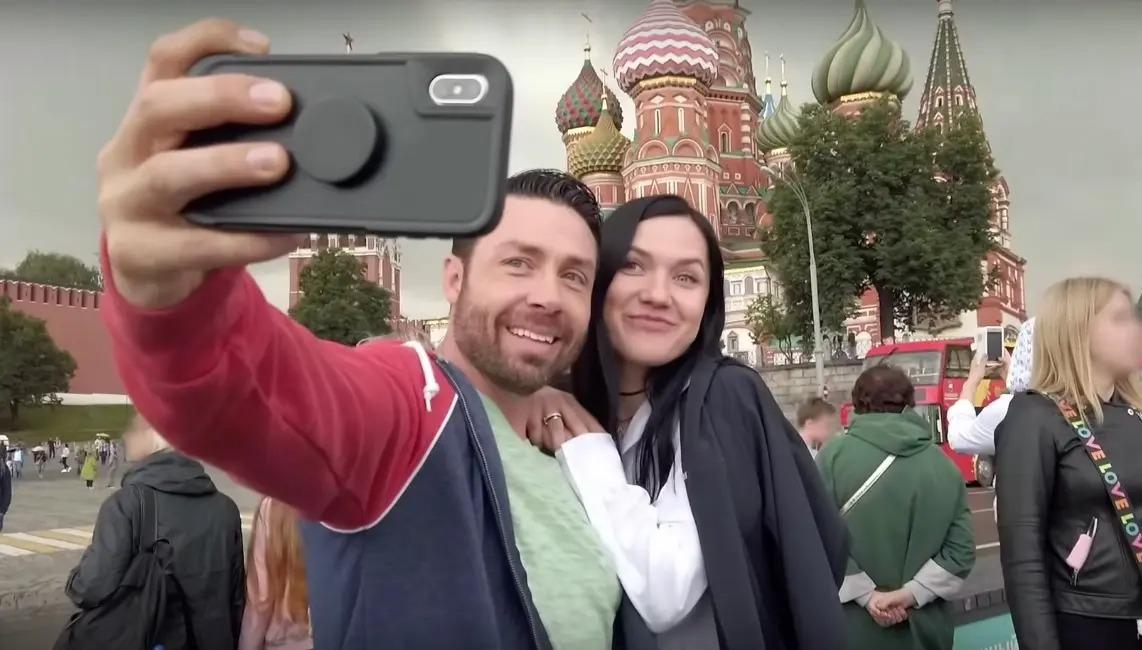 Viewers learned about Geoffrey's criminal past.
Before being cast on 90 Day Fiancé, Geoffrey was charged with domestic violence against one of his exes. The case is still pending in June 2020, but after learning of that and other altercations from Geoffrey's past, fans all but boycotted his segments on the show. Even the podcast 90 Day Fiancé Cray Cray refused to discuss Geoffrey's storyline once the news about his past broke. So the rumors about Geoffrey not being invited to participate in the official tell-all make sense.
Article continues below advertisement
Still, Geoffrey continues to assert his innocence in the domestic violence case. He recently wrote on Instagram that he is "100% categorically innocent" and intends to prove it. He claimed that the purpose of the allegations of domestic violence involved a custody battle he is in for his younger children. He continues to insist on social media that the truth, which he claims is different from the narrative currently out there, will be revealed.
Article continues below advertisement
They plan to host their own '90 Day Fiancé' tell-all.
Even though it looks like Geoffrey and Varya won't be on other parts of the 90 Day Fiancé tell-all, they will be hosting their own to make up for it. It's not clear how many fans they have to make the effort worth it, but if nothing else, they seem intent on sharing where their story went. Geoffrey explained on Instagram they will film their own tell-all for YouTube once the official tell-all is over. He also spoke on The Domenick Nati Show about being booted from the 90 Day Fiancé tell-all.
"I feel that the network has bowed down to the pressure of a few thousand people as opposed to the .3 million people that watch the show, which is unfortunate," Geoffrey said. "We're in a different time now. The whole Me Too movement and whatever. So there's a lot of pressure to cower to the minority."
Article continues below advertisement
Are Varya and Geoffrey still together?
The tell-all aside, the big question weighing on plenty of fans' minds is whether or not Geoffrey and Varya are still together. They were off and on throughout the season, even if their story ended with an engagement. Neither have revealed as much on social media, as they both seem to be keeping with the rules of the show in not spoiling anything for fans.
But, Varya said in her own interview on The Domenick Nati Show, she wanted to stick by Geoffrey in not appearing on the tell-all, even though she was invited to participate. If Varya and Geoffrey aren't together anymore, there's a good chance they at least parted as friends.
Watch 90 Day Fiancé on Sundays at 8 p.m. ET on TLC.