Cam Newton's Shocking Patriots Release May Be Vaccine-Related
NFL fans were shocked to learn that Cam Newton was released by the New England Patriots, but why is that the case? Here's everything we know.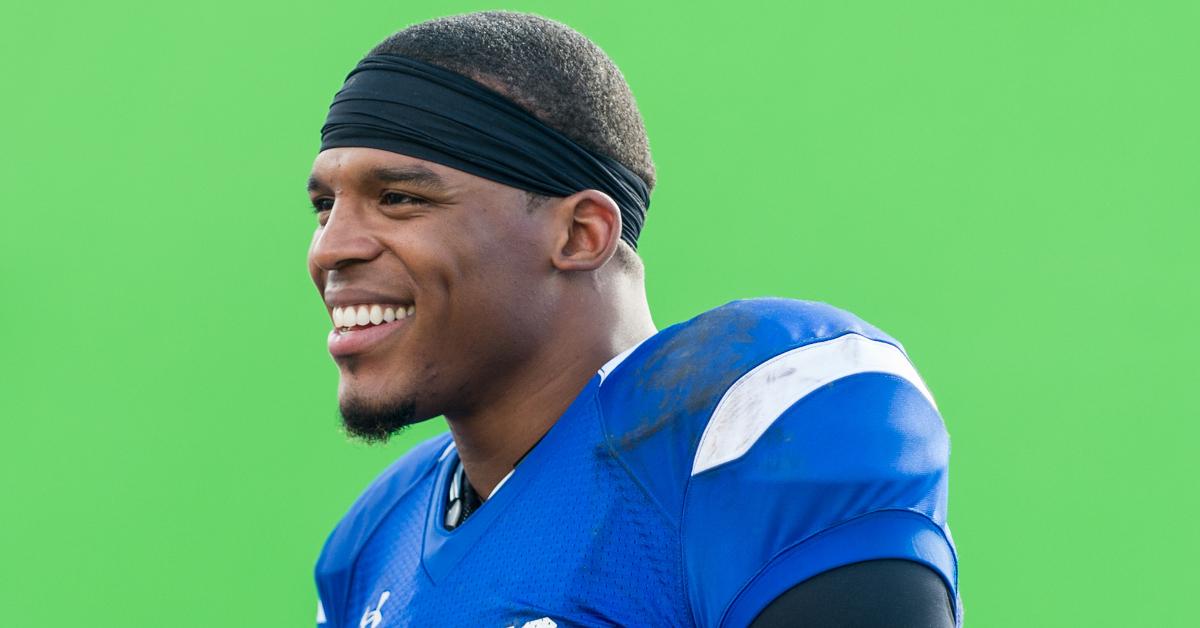 The average NFL player's career only lasts a little over three years. While there are some who seem to defy this statistic over and over again, others aren't so lucky. And even star quarterbacks who make headlines for all the right reasons one season can find themselves making them for all the wrong ones the next. That, unfortunately, seems to be happening with the outspoken Cam Newton, who was recently released from the New England Patriots.
Article continues below advertisement
Why was Cam Newton released?
Shockingly, it doesn't seem to be solely tied to the pigskin slinger's playing ability. Longtime Patriots coach Bill Belichick said on Tuesday, Aug. 31, 2021, that Newton was actually playing better than he was last year with the squad: "Certainly he started at a much higher point than last year. Definitely moving in the right direction."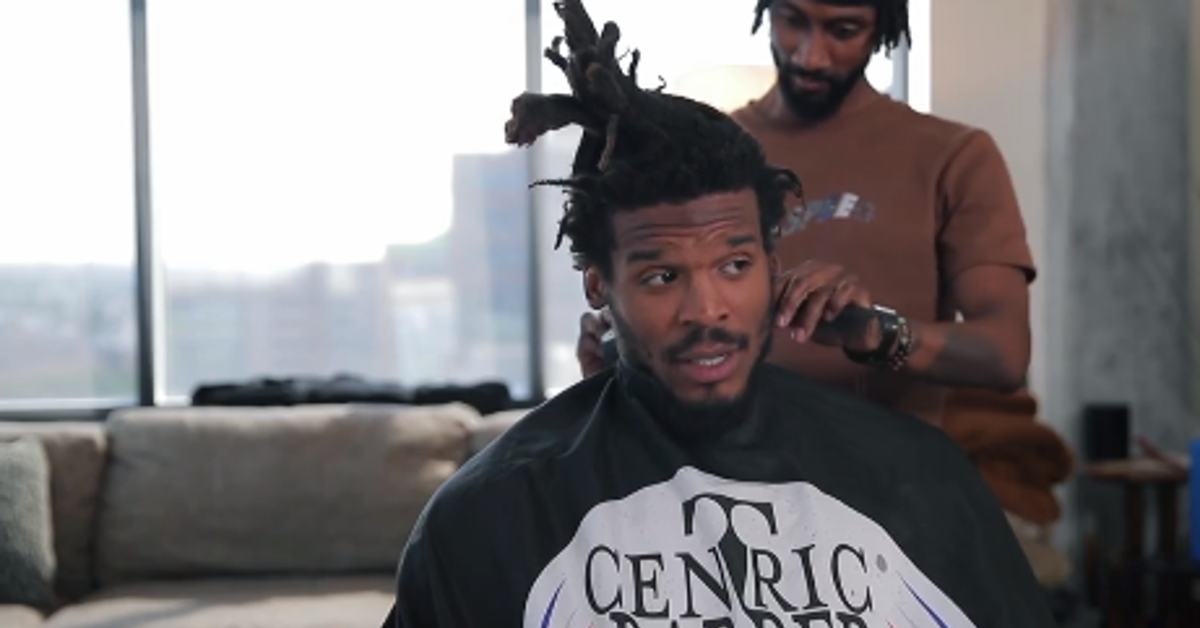 Article continues below advertisement
There was some question as to who would be the six-time Super Bowl champs' starting quarterback for the 2021-2022 season. The choice seemed to be between Cam Newton and Mac Jones. During the off-season, it appeared that the former Carolina Panthers standout was a shoo-in for the job, however, Jones steadily improved and was consistently putting up better numbers, so it was announced he would start for the Pats.
Few were surprised at the move given how Jones has been playing. However, fans were stunned to learn that the Pats decided to cut Newton from the team entirely.
While Jones was outpointing Newton on the field, it wasn't by such a wide margin that Newton wouldn't have been an extremely compelling relief thrower, especially given his demonstrated ability to be a field star when he was "on."
Article continues below advertisement
Adam Beasley of the Pro Football Network has indicated that a combination of three separate factors appears to have contributed to the Patriots' front office decision to ultimately cut: Newton's dip in performance over the summer, Mac Jones' leaps and gains on the field, and Newton's "stance" on getting vaccinated against COVID-19.
Article continues below advertisement
Is Cam Newton vaccinated?
The quarterback neither confirmed nor denied that he has been vaccinated, stating that the issue is a personal one. However, The New York Times reported that after contracting COVID-19, Newton underwent a five-day routine to rejoin the team, which happens to be a process that only pertains to players who are unvaccinated.
Article continues below advertisement
The NFL stipulates that unvaccinated players need to be tested every single day, so that may have had an impact on the Patriots' decision to ultimately release Newton from their roster.
Doug Kyed also suggested that there could be a fourth reason for Newton's release, and it's all about locker rooms dynamics. Anyone who's ever watched Newton's press conferences knows that he is a big personality.
Article continues below advertisement
Since he is a charismatic veteran with an ability to "command a locker room," and now the team is playing behind a rookie quarterback, he might have ruffled some feathers. The Patriots are reportedly looking for a less "alpha" personality to be in the relief QB role.
Where will Cam Newton go next?
Newton appeared to be in high spirits following his release, writing on his Instagram account, "I really appreciate all the love and support during this time but I must say … please don't feel sorry for me!! I'm good."
He hasn't announced any plans, nor have any teams stated they're interested in acquiring Newton. However, he would be a great quarterback option for a variety of teams.
Article continues below advertisement
There's been some talk of Newton potentially finding a home at one of several different NFL franchises: the Baltimore Ravens, Buffalo Bills, Dallas Cowboys, Denver Broncos, Houston Texans, New York Giants, Seattle Seahawks, and the Washington Football Team. (Yes, that's still their name.)
There does seem to be a clear frontrunner, if you put a lot of investment in social media that is: The #CamToDallas hashtag is already trending.
Where would you like to see Cam Newton end up?