Jordan Rodgers and Jo Fletcher's Reality Dating Show 'The Big D' Canceled Just Before the Premiere
TBS has pulled the plug on its dating show 'The Big D.' Here's why the reality TV series hosted by JoJo Fletcher and Jordan Rodgers won't air.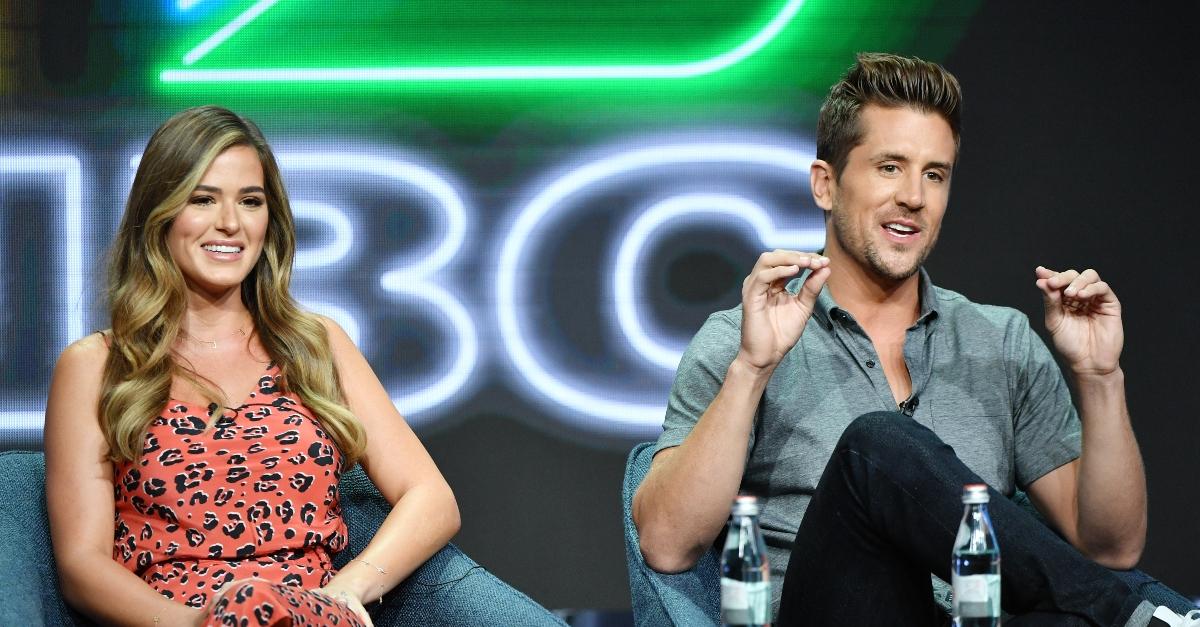 It seems like reality TV fans can't throw a rock without hitting a new dating show. From ABC's long-running Bachelor franchise to MTV's Ex on the Beach and Netflix's phenomenon Love Is Blind, there's a plethora of reality shows about relationships or people wanting to be in them. People love shows about love... but those same people won't get to watch The Big D.
Article continues below advertisement
In early May, TBS announced that The Big D — a dating series focused on divorcees and hosted by The Bachelorette couple JoJo Fletcher and Jordan Rodgers — would premiere on July 7, 2022. However, on June 16, the network reversed course and canceled the reality show before it even aired a single episode.
What the heck happened? Keep reading to find out.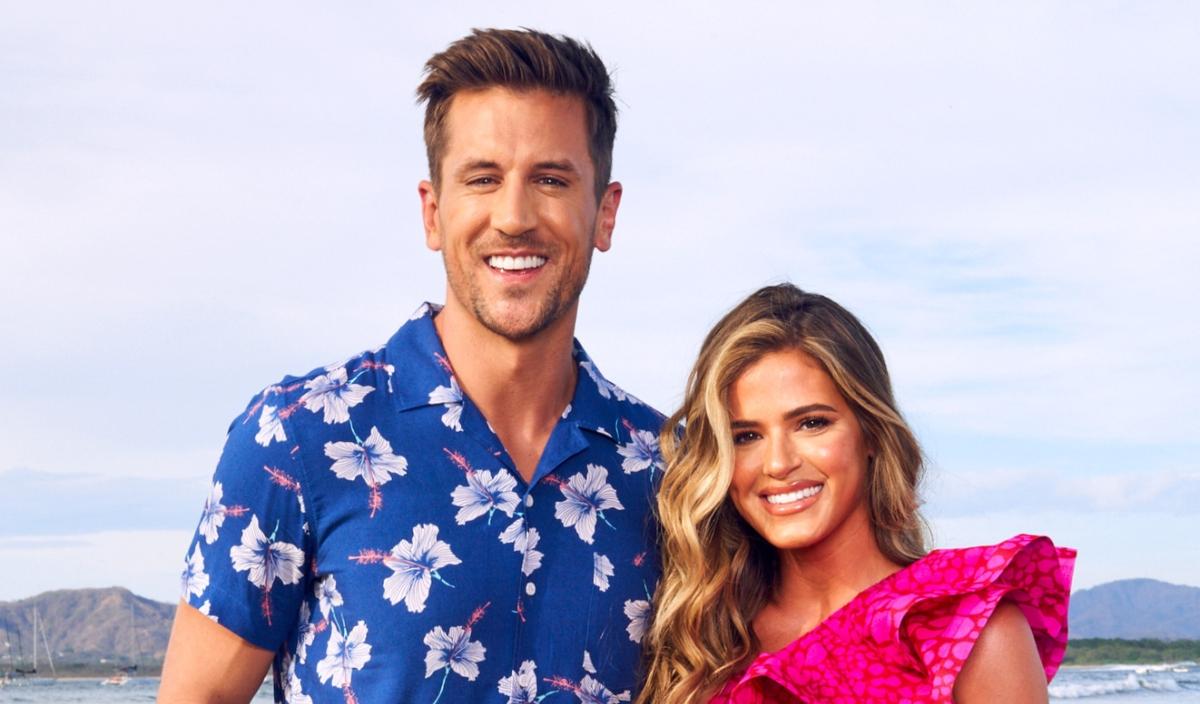 Article continues below advertisement
Why was Jordan and JoJo's dating show, 'The Big D,' canceled?
Anyone hoping for some kind of conspiracy or reality TV scandal is going to be disappointed — there's nothing salacious about The Big D getting the very early ax. In fact, the reasons for the show being canceled prematurely are incredibly dry. It all comes down to the business of making TV.
According to Deadline, a TBS spokesperson said the network is "assessing our schedule to ensure we have the right content mix to support our network strategies," and The Big D wasn't part of that mix.
TBS is one of the networks owned by WarnerMedia, which merged with Discovery earlier this year. As part of that merger, Variety reported that the newly minted Warner Bros. Discovery was no longer allowing scripted TV shows to be developed on TBS or TNT. Now it seems that the reorganization plan is also affecting unscripted shows, too.
The network still has some unscripted programs on its schedule, including a new season of The Cube and cooking competition Rat in the Kitchen.
Article continues below advertisement
What is (or was) 'The Big D' about?
Unlike other dating shows, this one focused on people who had been through a divorce and were looking to find love again. 10 divorced couples moved into the same Costa Rican villa, with one person being eliminated in each of the 10 episodes. Jordan and JoJo, who met during The Bachelorette Season 12, were not only the hosts but would interact with the contestants.
You can watch the show's official trailer above — which is all that viewers are likely to ever see.
It's another bad break for Jordan Fletcher and JoJo Rodgers when it comes to their own TV shows. The duo hosted renovation series Cash Pad for CNBC, but that only lasted one season. While it was never officially canceled, it's been almost three years since it aired and JoJo told Heavy in 2021 that "nothing's in the works."
They went on to host Battle of the Fittest Couples for Paramount Network, but that also only lasted one season. That's still more than The Big D, which will have zero seasons.
As of this writing, neither JoJo nor Jordan have commented on the cancellation.