Husband Annoyed With Wife for Drinking His Orange Gatorade, She Gets Even With a Prank
After a woman's husband was annoyed at her for drinking his orange Gatorade, she makes it up to him by buying him an excessive amount of Gatorade.
There are mean pranks that have the potential to cause a lot of destruction, like this man's idea to cover his parents' entire kitchen in peanut butter. His father was irate when he found out. I mean, can you blame him? The cleanup job for that must have been insane and I bet it still reeks of peanut butter.
Article continues below advertisement
But then there are more easygoing pranks that get the point across while minimizing damage. One woman played a prank on her husband that could be viewed as petty, but at the same time, it was a nice gesture. It ended in laughter as a good prank should and definitely warrants a spot on our list of flawlessly executed pranks between spouses.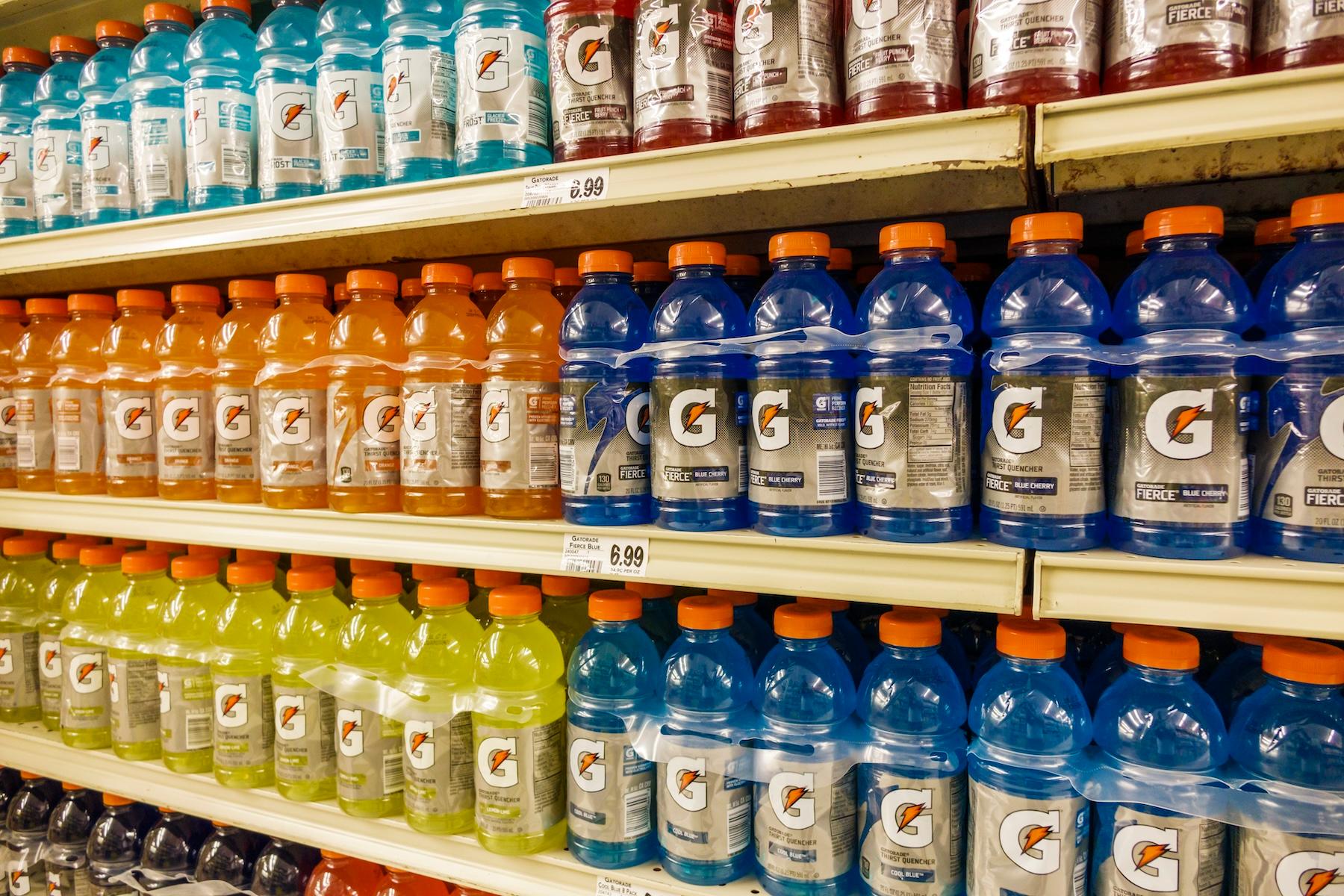 Article continues below advertisement
After a woman's husband made a big stink about her drinking his orange Gatorade, she pranked him.
"Last night my husband legit went to bed pissed off at me because I drank his orange Gatorade during the day yesterday so I have to prank him today," said a woman named Auriel (@introducingauriel) in a TikTok video.
She is then seen buying orange Gatorade at the store to replace what she drank. But she doesn't just stop at one bottle, she buys enough orange Gatorade to fuel a Little League team after a game. There are at least 50 bottles of the orange sports drink in her shopping cart.
Article continues below advertisement
When she gets home, she puts a few packs in the fridge and then starts placing individual bottles throughout the house. Auriel puts an orange Gatorade bottle on her husband's bedside table, on his pillow, next to his shampoo in the shower, next to his toothbrush, in one of his dresser drawers, and in his shoe.
Clearly, Auriel is very sorry for what she did and just wants to make sure her husband never runs out of orange Gatorade ever again.
Article continues below advertisement
In the comment section, users applauded Auriel on the pettiness of her little stunt but also the good intent behind it.
"This is actually good energy...it's a prank but with nice intent," opined one user. Another referred to her deed as "a healthy petty."
Meanwhile, other women shared personal anecdotes of similar bits they pulled on their partners.
Article continues below advertisement
One woman shared that her husband was peeved about her not making dinner one night. But the truth was, she had been up all that night with their baby. That said, she pranked him real good by cooking "legit everything we had."
A second woman said that a former partner accused her of hiding their can opener, but she never even touched it. She decided to actually start hiding it from him to grind his gears.
Article continues below advertisement
Fortunately, Auriel didn't leave us hanging though, and shared her husband's reaction to the prank in a separate video.
In the clip, he is seen in the kitchen drinking a bottle of orange Gatorade. She then directs him to check out the fridge which is overflowing with his drink of choice. He lets out a laugh upon seeing the superfluous supply of Gatorade and you can see the smile on his face.
Article continues below advertisement
One user wrote that he was "like an excited little goose."
Another user commented on his reaction, "That honk of excitement," she wrote.
A third user reckoned that their marriage is one that will last. Auriel replied: "15 years in, forever to go." The best part? They'll have enough orange Gatorade to last them until the end, too.