Rumor Has It That Bray Wyatt Will Make His WWE Comeback at Extreme Rules
Will Bray Wyatt be at WWE Extreme Rules? Many professional wrestling fans believe the 2022 event will mark Bray's return to the promotion.
Following his successful stint as the terrifyingly mesmerizing Fiend (which literally got us to watch professional wrestling again), Bray Wyatt was abruptly released from the WWE in July 2021 amid budget cuts. This announcement came as a massive shock to fans since The Fiend was one of the most popular superstars — there was, and currently is, no in-ring performer doing it like him.
Article continues below advertisement
Since his departure, Bray hasn't switched to a different professional wrestling promotion. With that said, is there a chance he could return to the WWE? After the returns of Dakota Kai and Karrion Kross, among others — thanks to Triple H assuming the company's creative responsibilities — the prospect of Bray returning seems more realistic than ever.
Now, with Extreme Rules just around the corner, could Bray Wyatt make his highly anticipated return? Let's find out!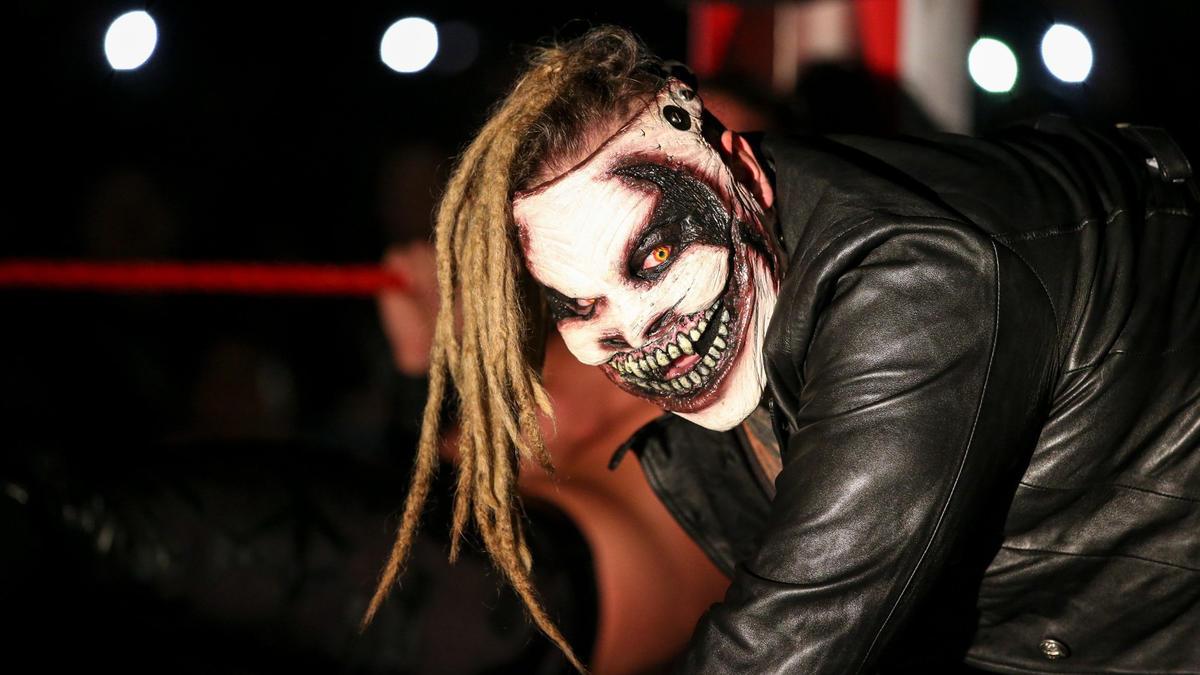 Article continues below advertisement
So, will Bray Wyatt be at WWE Extreme Rules?
Ahead of the 2022 Extreme Rules pay-per-view, the WWE appears to be following in the footsteps of The Batman. OK, we know you're probably asking, "how so?" Well, the wrestling promotion has also created a viral marketing campaign! For the last few weeks, the WWE has been teasing a mysterious individual known as "The White Rabbit" via cryptic messages and QR codes.
The various clues and secret notes have become a major talking point on social media, with many fans on Twitter and Reddit thinking the storyline will eventually lead to the long-awaited return of Bray Wyatt.
Article continues below advertisement
First off, the most obvious reason as to why the White Rabbit could be Bray is because the two-time WWE universal champion has ties to rabbits. If you recall, his "Firefly Funhouse" segment included a recurring character called Ramblin' Rabbit.
Since the inception of the White Rabbit campaign, there's been plenty of talk around Ramblin' Rabbit once again because many believe the animal signifies Bray's return. We don't know about you, but we're already convinced.
Article continues below advertisement
On Sept. 17 a fan attended SmackDown! and tweeted a video of what occurred during a commercial break — the arena's light shut off, and the song "White Rabbit" played over the speakers. By the end of the segment, red lights appeared. This could very well refer to the Fiend's ominous red light that he wrestled under in WWE.
There have been many other clues, but one of our favorites revolves around the fans digging into Bray's social media history.
Many of his old tweets resurfaced, but the one that sent fans into a frenzy was when he asked if anyone had any details on the Devil's Hole in Self, Ark. When fans investigated, they discovered a forum about the Devil's Hole from 2005. That seems pretty anticlimactic, but it's not because the moderator's name was "White Rabbit."
Article continues below advertisement
According to Fightful Select via Ringside News, there's been talk that the White Rabbit reveal will happen at Extreme Rules on Saturday, Oct. 8, 2022. At this point, it's unclear if the person portraying the character will be there physically or if their identity will only be revealed. Nevertheless, that hasn't halted Bray Wyatt speculation.
What do you think? Is the White Rabbit actually Bray Wyatt, or are fans getting bamboozled? Let us know!