Fans and Wrestlers React to WWE Releasing Bray Wyatt: "Just in Shock"
Why did the WWE release Bray Wyatt? Here's what we know about The Fiend's WWE departure, an exit that shocked fans and wrestlers alike.
With the news that Bray Wyatt became the latest wrestler released by the WWE, wrestling fans are scrambling for an explanation. But the WWE isn't saying why it parted ways with the 34-year-old.
In fact, Bray's former employer had just 26 words to say about his exit: "WWE has come to terms on the release of Bray Wyatt," the company said in an announcement on Saturday, July 31. "We wish him the best in all his future endeavors."
Article continues below advertisement
Now fans are ruing the loss. "Bray Wyatt will go down in history as the most missed opportunity in WWE character development," one wrote on Twitter.
"I cannot believe WWE has decided to cut Bray Wyatt," another fan tweeted. "The most creative talent WWE has had in a long, long time. It makes me wonder whether Bray wanted to leave as opposed to being forced out?"
The WWE reportedly released Bray over budget cuts.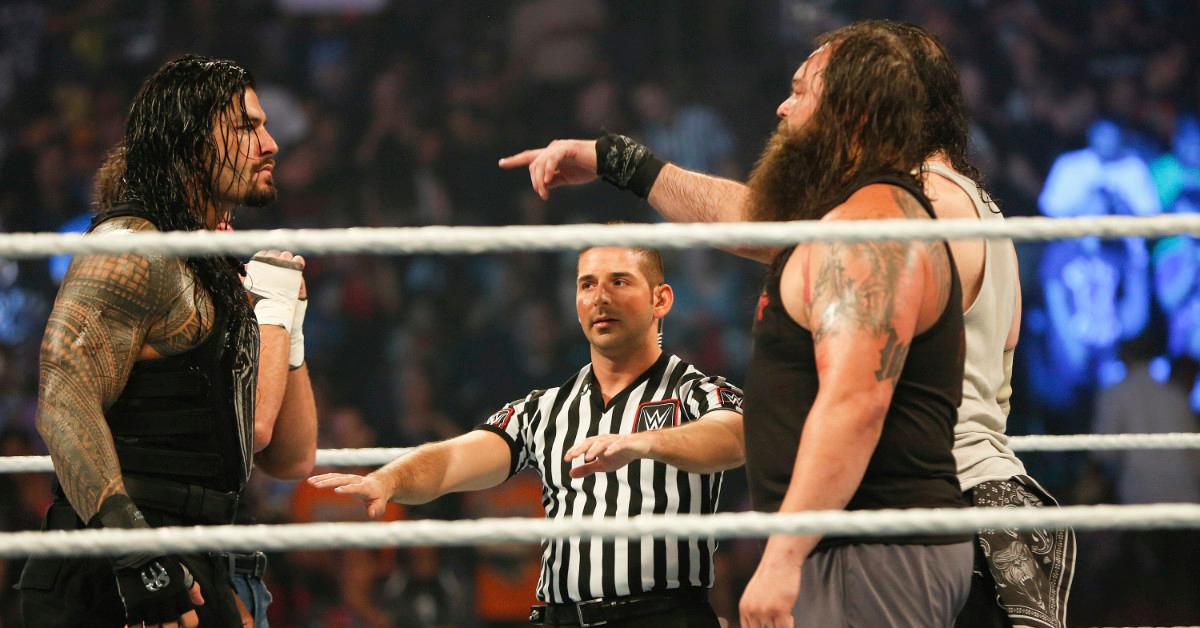 According to wrestling journalist Dave Metzler of the Wrestling Observer Newsletter, WWE exec John Laurinaitis told Bray — who was planning to return to WWE matches this month — that budget cuts were the reason the company was letting him go.
Article continues below advertisement
Bray, born Windham Rotunda, is the son of wrestler Mike Rotunda and the grandson of wrestler Blackjack Mulligan. He first got into the ring for WWE in 2009 after signing a developmental contract with the company, according to Sports Illustrated. He wrestled under the name Husky Harris initially, but in 2013, he took on the persona of Wyatt Family leader Bray Wyatt, spearheading a group that included Erick Rowan, Braun Strowman, and the late Luke Harper.
His departure marks the end of The Fiend.
In 2019, Bray reinvented himself again, debuting a children's TV host character who eventually morphed into a demonic character called The Fiend. "The Fiend seemed to have stepped out of the collective population's nightmares and into our reality," WWE says on Bray's profile.
Article continues below advertisement
"In the dark recesses of Wyatt's mind, he always seemed to be lurking, and The Fiend terrorized everyone in his sight since emerging in July 2019, all the way to capturing the Universal Championship on two separate occasions against formidable opponents in Seth Rollins and Braun Strowman."
Other wrestlers are shocked and dismayed about Bray's departure.
On social media, Bray's former colleagues seem frustrated by Bray's departure. "I really am at a loss for words," WWE star Alexa Bliss tweeted in a now-private post, per Digital Spy. "Thank you so much, Windham, for everything you've done for this company. The most fun I've had is working with you. Such an amazing talent and the most kind person. I'm just in shock."
Article continues below advertisement
WWE wrestler Mick Foley, meanwhile, tweeted, "With WWE's release of Bray Wyatt, the company has lost a true visionary and a creative genius, one of the most innovative makers of mayhem pro-wrestling has ever seen. Here's hoping Bray finds happiness and recreates himself once again — in wrestling, in life… or both."
And wrestler Mickie James, whom WWE released earlier this year, criticized the company's announcement about Bray's release. "I think what you meant to say was: 'Thank you so much for coming up with such an incredible gimmick (time and time again), one so cool and over, we really didn't know how to book it right,'" she tweeted.