Coco Jones Teased Possible Hilary and Jazz Drama in 'Bel-Air' Season 2 (EXCLUSIVE)
BET-nominated actress and singer Coco Jones spilled some juicy details about 'Bel-Air' Season 2 and more in an exclusive interview with 'Distractify.'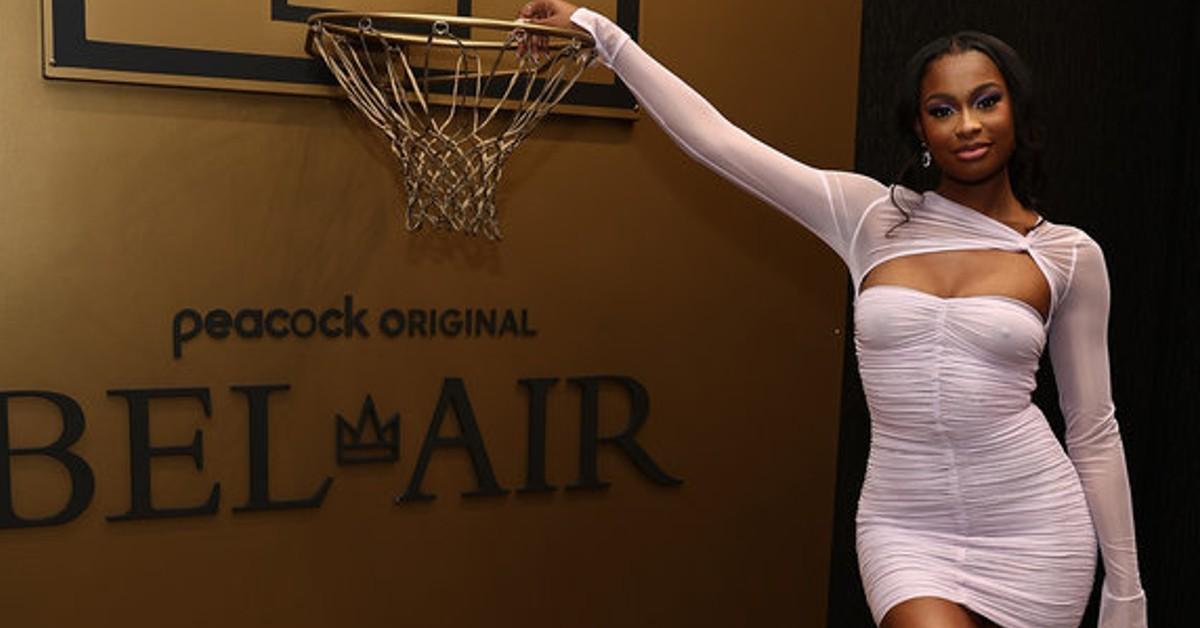 Hilary Banks (Coco Jones) was determined to make a name for herself in Season 1 of Bel-Air.
Aunt Viv (Cassandra Freeman) was skeptical that Hilary could make it on her own, and her daughter was determined to prove her wrong.
Article continues below advertisement
Actress Coco Jones spoke exclusively with Distractify about how she found her own confidence in her career, teased some Bel-Air Season 2 drama, and talked about how her partnership with Pure Leaf is encouraging women to embrace the vibe "babes with boundaries."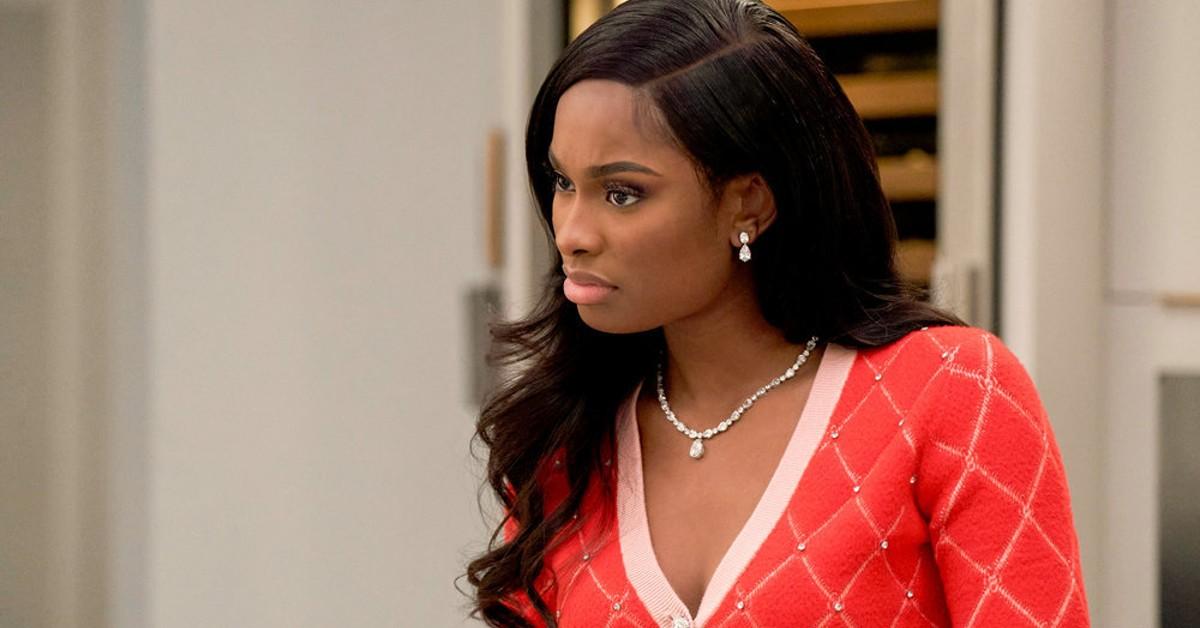 Article continues below advertisement
Wait, do Hilary and Jazz break up in 'Bel-Air' Season 2?
Hold your horses, Jazz/Hilary shippers! We know they were legitimately the cutest couple to bloom during Bel-Air Season 2, but they aren't breaking up in Season 2.
Or are they?
Coco teased a tidbit of drama to expect in Bel-Air Season 2, telling Distractify, "There is some drama [in Hilary and Jazz's relationship]. I don't want to give it away. Because I was shook for sure. But I will say that someone from Hilary's past comes into play, and it kind of throws everything off."
Article continues below advertisement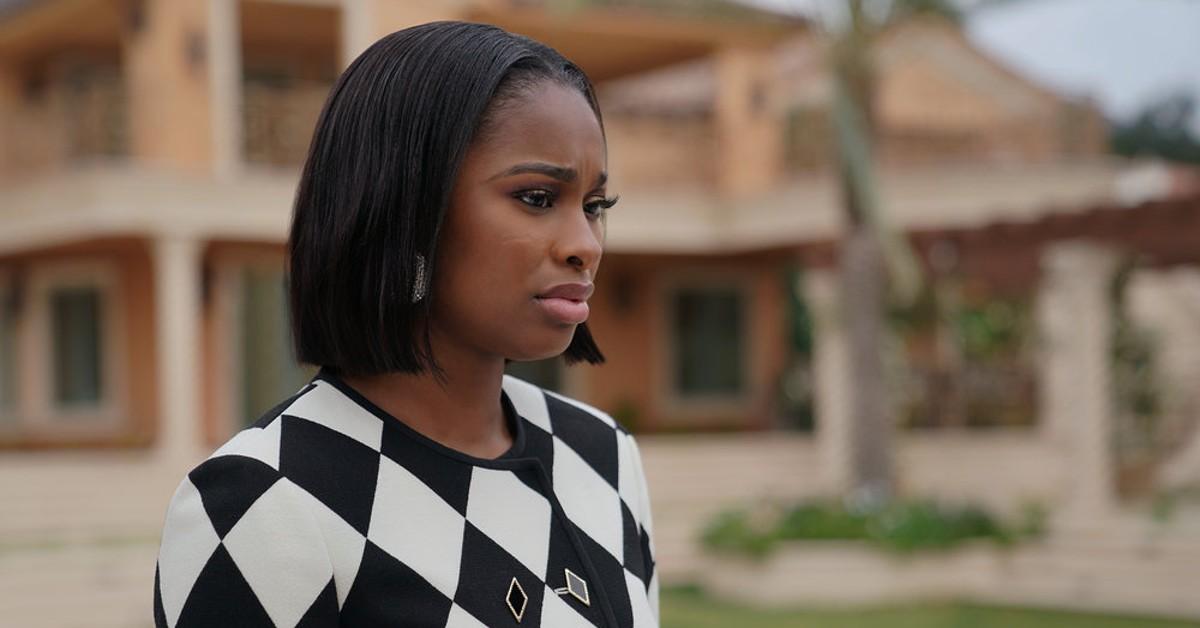 Of course, relationship drama isn't the only issue on Hilary's plate in Bel-Air Season 2. She managed to find a solution to her influencer house debt problem in the form of Ivy (Karrueche Tran). Hilary utilized her business acumen to convince Ivy to consider buying the house herself. After all, Hilary was resolutely determined not to ask her mom for financial help.
Interestingly enough, Coco revealed to Distractify that Aunt Viv will seek Hilary's help in Season 2.
Article continues below advertisement
"There definitely will be some more push and pull between Hilary and Viv," Coco explained. "And then also some surprising instances where Hilary is kind of leading in the advice and teaching her mom things."
She pointed out that Aunt Viv was an artist first, and that's where Hilary gets her creative spirit from. Coco noted that Viv and Hilary do butt heads a bit in Season 2, but it's a dynamic she thinks fans will find interesting to watch.
Article continues below advertisement
Coco Jones aims to inspire and help other women.
In addition to being a talented, BET-nominated actress at the age of 24, Coco is also an accomplished singer (she's already dropped music videos for her singles, "Caliber," and "Love Is War," from her yet-to-be-released EP).
Article continues below advertisement
One word to describe how she hopes her career inspires other women? "Tenacity," Coco said. She felt like her tenacity took hold during her career when she changed her own mindset and found her inner confidence.
"It started in what I believed that I could have, and me not limiting my goals, and my dreams, because I was scared that they wouldn't happen. Really kind of having this blind faith and belief in myself. That started in my mind, and in my heart," Coco told Distractify.
Article continues below advertisement
She hopes to inspire other women to be strong with her career and her partnership with Pure Leaf Tea. Starting Aug. 2, fans can submit questions on Coco's TikTok channel, where she'll be running the Pure Leaf Tea Subtly Sweet "Hotline."
Article continues below advertisement
The aim of the hotline is to encourage women to realize that it's OK to not be so sweet all the time when it comes to their careers and personal lives. Coco will answer user questions and dish out advice on how to set boundaries while still being subtly sweet.
Coco herself learned that lesson with a lot of "trial and error," during her career. She said, "I think when I was coming up in the industry, I felt like I had to overcompensate and be overly nice, overly polite. But as I started to reflect on why that wasn't fulfilling me, I realized that I was overcompensating because I wasn't confident that my talent, and [that] the execution that I bring to the table was enough. So I felt like I had to bring more to the table."
She noted, "I realized [that] I had to do a better job of not overcompensating and realizing that my talent was enough."
You can submit your own subtly sweet questions to Coco on her TikTok channel or watch her as Hilary Banks in Season 1 of Bel-Air, streaming now on Peacock.