'Bel-Air' Star Jordan L. Jones on Jazz and Hilary's Could-Be Romance: "Keep Paying Attention" (EXCLUSIVE)
Do Jazz and Hilary end up together on Peacock's 'Bel-Air'? DJ Jazzy Jeff actor Jordan L. Jones dishes on their romance and Season 1 spoilers.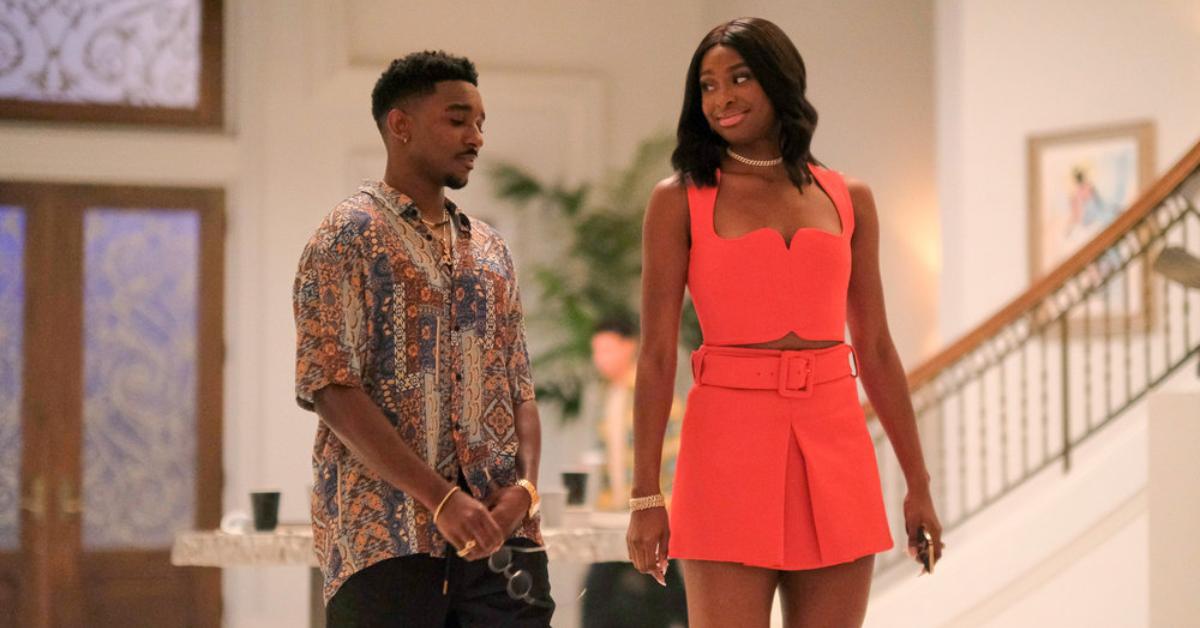 In 2019, Morgan Cooper published a short film on YouTube that reimagined the classic '90s sitcom The Fresh Prince of Bel-Air. Soon after, the fanmade concept trailer went viral and caught the attention of Will Smith — who spearheaded the series reboot.
Three years later, Bel-Air made its Peacock debut with Jabari Banks at the helm. But every fresh prince needs a sidekick, and that's where Jazz actor Jordan L. Jones comes in.
Article continues below advertisement
In The Fresh Prince, DJ Jazzy Jeff starred as Will's charismatic partner-in-rhyme who had an unrequited crush on Hilary Banks. However, it seems that his luck has changed since then. In an exclusive interview with Distractify, Jordan shared his thoughts about Jazz and Hilary's could-be romance on Bel-Air and talked Season 1 spoilers.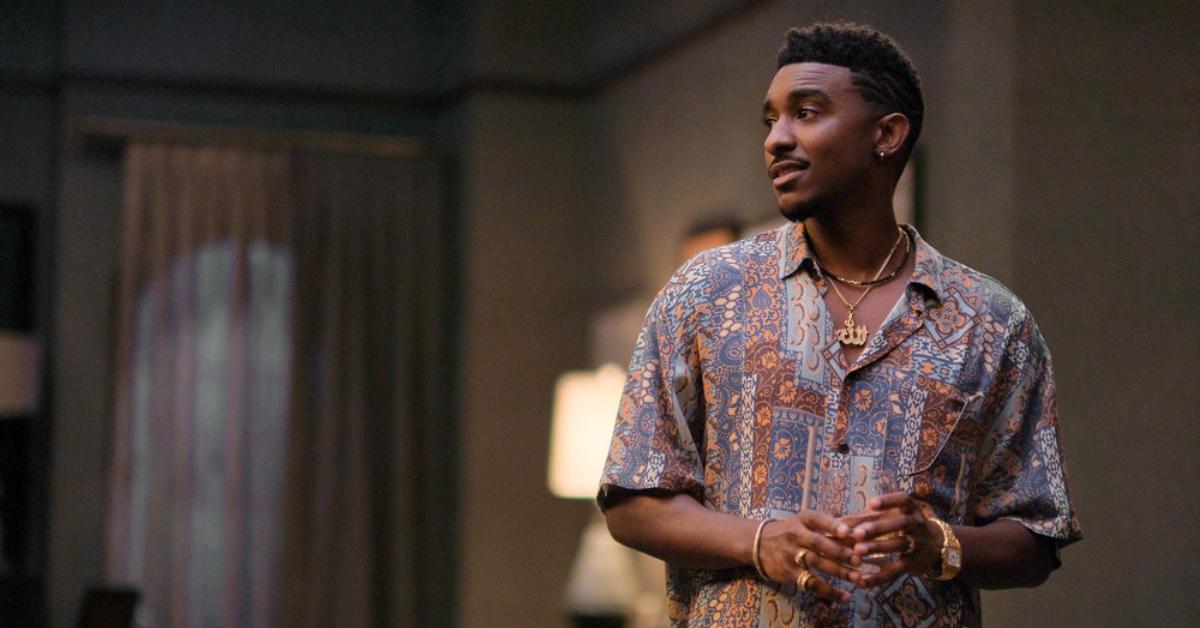 Article continues below advertisement
Do Jazz and Hilary end up together on 'Bel-Air'? Jordan L. Jones on Season 1 spoilers.
According to Jordan, his character and the original DJ Jazzy Jeff share a lot of the same qualities. However, there are some key differences.
"In this reimagining, the physicalities are the same. I wore the shades in almost every scene, and I got the swaggy shirts and the Nikes and the jewelry," Jordan told Distractify. "But the things I say [and] how I am to people is different."
While we could always count on the OG Jazzy Jeff to provide quick comic relief, Jordan insists that in Bel-Air, his character acts more as a confidante. "I'm more of ... a Jiminy Cricket to Will," Jordan explained. "Even to [Hilary]. I'm giving her some good advice."
Though Jazz's romance with Hilary never came to fruition in The Fresh Prince, Jordan thinks Jazz has a much better chance at shooting his shot this time around.
Article continues below advertisement
Jordan wasn't at liberty to share too many spoilers ahead of the Season 1 finale. However, he gave us more than enough reasons to believe that a relationship is brewing, hinting, "I think you can maybe infer, or assume, or guess what's going to happen next."
"If you see Episode 4, you can see the chemistry that we're building. She doesn't push me away," Jordan continued. "Keep paying attention to Hilary and Jazz's relationship."
Article continues below advertisement
Unlike The Fresh Prince of Bel-Air, the reboot gives us a glimpse into Jazz's backstory. Though the pressure to live up to the OG character was immense, his woes were put at ease after a chat with DJ Jazzy Jeff himself.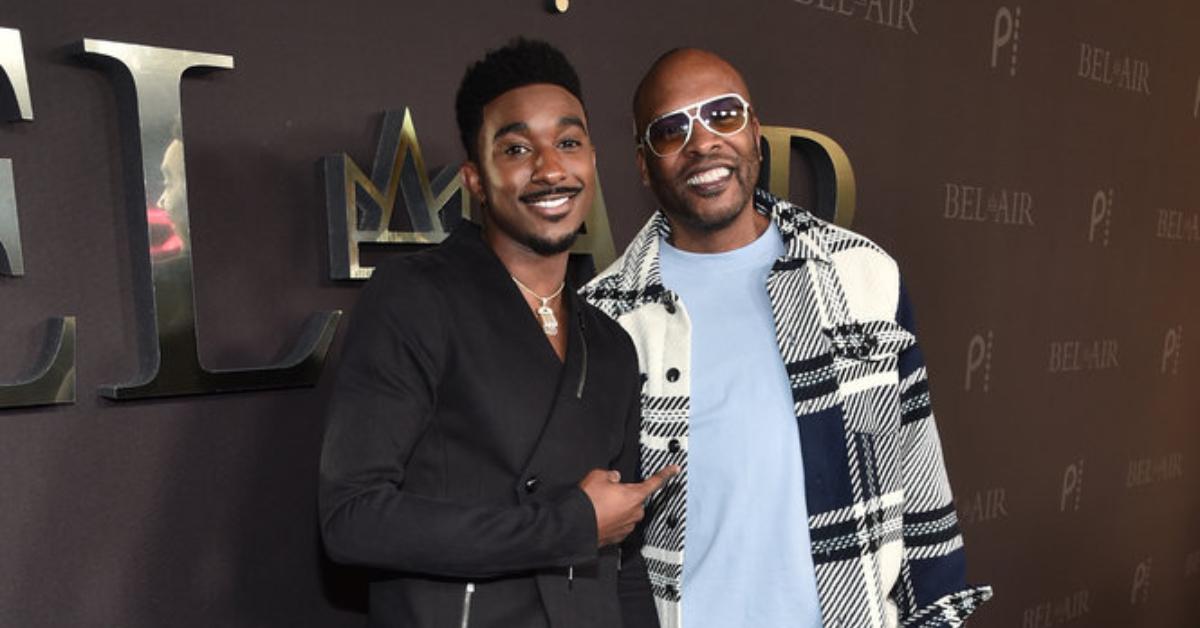 Article continues below advertisement
'Bel-Air's' Jordan L. Jones on the sage advice he got from DJ Jazzy Jeff.
Jordan's portrayal of Jazz is spot-on according to the OG Jazzy Jeff, who happily gave the 29-year-old actor his stamp of approval. "I think that the best piece of advice that DJ Jazzy Jeff gave me was like, 'Hey, man. Number one: You're going to kill it. Keep doing your thing. But like, don't worry about me,'" Jordan shared.
As if Jazzy Jeff's words of affirmation weren't enough, Jordan got yet another boost of confidence following the series premiere.
Jordan gushed: "[DJ Jazzy Jeff's] son came up to me when we were at the Bel-Air mansion party. [He] was like, 'I'll be real. I was anxious about Jazz. [But] let's just say you made my family proud.'"
He added, "That just gave me free rein to really be like, 'okay, just be yourself. Just be yourself.' And yeah, that's what I've been doing."
Peacock releases new episodes of Bel-Air Thursdays at 5:01 a.m. ET.