The Drama-Packed 'Bel-Air' Season 1 Finale Ended With a Huge Cliffhanger (SPOILERS)
There's a lot that went down in the 'Bel-Air' finale. There's a reunion that goes wrong, hope for Hilary, and plenty of possibilities for Season 2.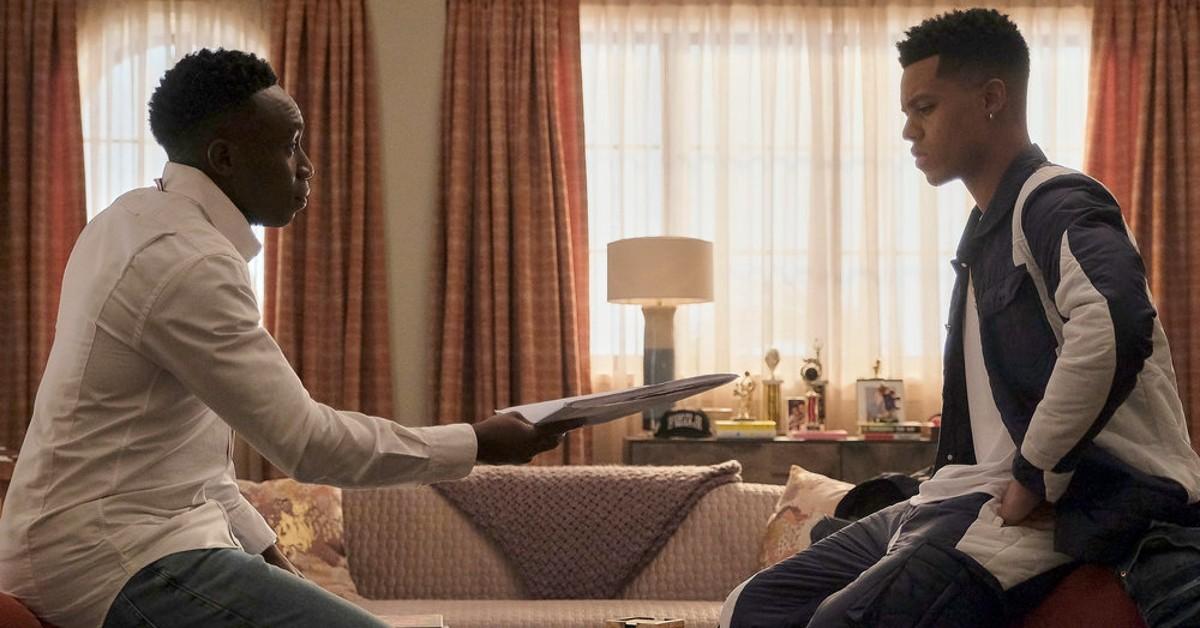 Spoiler alert: The following article contains spoilers for the Bel-Air Season 1 finale on Peacock.
Meeting a parent who's been out of the picture for years can result in emotional turmoil for any child. Will Smith (Jabari Banks) discovers this in the Season 1 finale of Bel-Air when his biological father Lou (Marlon Wayans) returns.
Before Will reunites with Lou, he begs for Lisa (Simone Joy Jones) to give him a second chance.
Article continues below advertisement
Lisa agrees to meet him for a talk the next day.
Hilary (Coco Jones), on the other hand, cooks up a plan to save herself from Kylo's (Jon Beavers) financial contract. Aunt Viv (Cassandra Freeman) tells Reed (Michael Ealy) that she wants to work with him to spotlight other artists of color. Uncle Phil (Adrian Holmes) invites Carlton (Olly Sholotan) out for a father-son sports outing,
And everyone wonders why Geoffrey (Jimmy Akingbola) really left.
Article continues below advertisement
Lou blames everyone but himself.
Will finally reads the file on Lou (thanks to Carlton finding it). It turns out that Lou had been in jail for attacking an elderly man and Uncle Phil served as his lawyer. Phil and Vy (April Parker Jones) both admitted to Will that they kept the truth about Lou as a means of protection.
However, Aunt Phil and Aunt Viv give Will the chance to decide if he wants to meet with his father. Initially, Will and Lou actually bond over old memories, and it appears as if father and son could reconcile.
But any hopes of reconciliation are tarnished when Lou starts piling the blame on Vy. He accuses her of being the cause of all his woes, and insinuates to Will that Uncle Phil and Aunt Viv abandoned them when Uncle Phil started earning more money.
Will doesn't take kindly to Lou blaming his mother for everything. He calls him out, asking if it was Vy's fault that Lou attacked an innocent man. Lou gets defensive and places his hand around Will's throat, and the two nearly come to blows.
Article continues below advertisement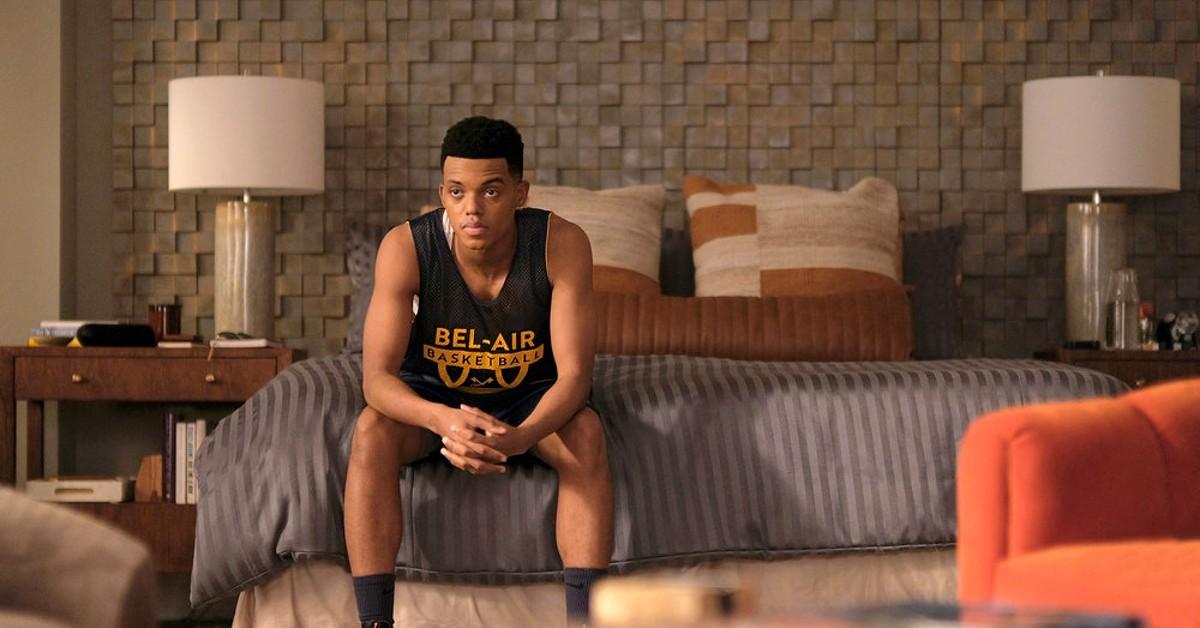 Uncle Phil pulls Will apart from Lou, who is still in full-on defensive mode (how dare the man say the worst thing that ever happened to him was getting with Will's mother?) and Aunt Viv tries to calm everyone down, but Lou storms out.
Ironically, Will follows suit a bit later. The Banks beg Will to reconsider, but at this point, Will is just done. He feels betrayed by all of the adult figures in his life, and leaves even after Carlton begs him to stay.
Article continues below advertisement
The whole family frantically search for Will after he leaves, and Carlton enlists Lisa's help. At first, she's upset because Will stood her up, but Carlton explains what happened with Lou.
He breaks down and admits how much Will means to him.
Article continues below advertisement
In the end, it's Jazz (Jordan L. Jones) who finds Will, staring at Los Angeles from afar in a shot that reminds viewers of the first episode of the season, when Will first arrived in California. He reminds Jazz about what he told him: "Don't let the city change who you are."
Jazz doesn't disagree with his prior advice, but adds that Will has a choice: He can stay stuck in the past or choose to move forward and accept that his family does care about him. What does Will decide? The episode ends before we can find out, leaving us to wait impatiently for Season 2.
You can stream Season 1 of Bel-Air now on Peacock.