'Impractical Jokers' Fans Are Still Mourning Joe Gatto's Sudden Exit — Will He Ever Return?
Joe Gatto left 'Impractical Jokers' suddenly, and some fans want to know if it's possible he will return at some point.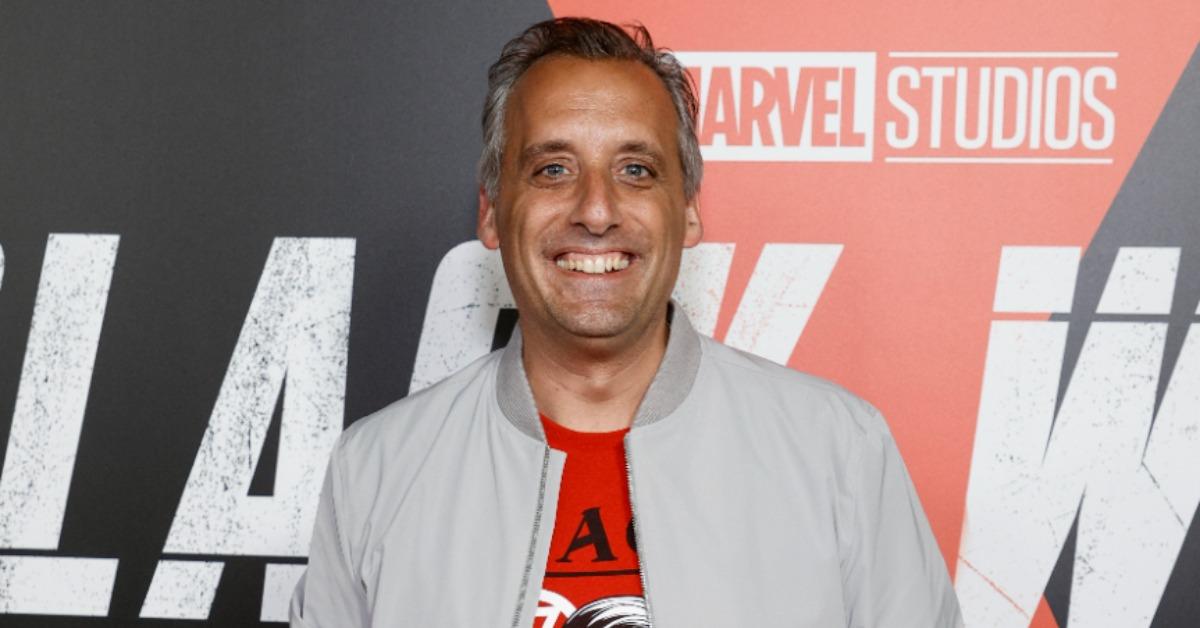 In December 2021, after 10 years on Impractical Jokers and longer than that with the comedy troupe the Tenderloins, Joe Gatto quit the TruTV show. He shared an Instagram post at the time citing personal issues and the end of his marriage as his reasons for leaving.
But will Joe return to Impractical Jokers at some point in the future? It's the most burning question on fans' minds since he left.
Article continues below advertisement
Why did Joe Gatto leave 'Impractical Jokers'?
In the time between Season 9's end and when Joe made his announcement about leaving the show, Joe made quite a splash on social media. He started uploading funny TikTok videos with his wife and children and he was still making people laugh, even when there weren't new episodes of Impractical Jokers.
Then, on Dec. 31, 2021, Joe shared an Instagram post in which he announced he wouldn't be returning for future seasons. It was a shock to many.
Article continues below advertisement
"Alongside my friends, I've devoted a decade of my life to building this franchise and couldn't be prouder of what has been accomplished. However, due to some issues in my personal life, I have to step away," Joe wrote at the time.
He revealed plans to "amicably part ways" with his wife, Bessy, and focus on being a father to the two children they share.
Will Joe return to 'Impractical Jokers'?
Joe hasn't announced any plans to return to Impractical Jokers in the near or even distant future. He did share in his announcement post that he wants to continue to entertain his fans.
However, it doesn't look like he will be doing that on Impractical Jokers or with the Tenderloins either. Instead, Joe is still performing stand-up, and it might be what's best for him right now.
Article continues below advertisement
In fact, during his first stand-up show in January 2022 following the news of his divorce and Impractical Jokers departure, Joe joked about the state of his life at that time. But he didn't dwell too much on his personal life and he didn't go into further detail about his decision to leave the long-running TruTV show. If you want to see Joe live, as of the time of this writing he has shows booked March 2023 through June 2023 with one in December.
Article continues below advertisement
Season 10 of 'Impractical Jokers' has some great guests.
Season 10 of Impractical Jokers premiered Feb. 9 with former Poison frontman Bret Michaels plus an incredible interruption by the ageless Paul Rudd.
"Someone said Paul Rudd's name three times and he just appeared," said Brian "Q" Quinn.
"I'm the Beetlejuice of Impractical Jokers," responded Paul.
It's hard to top Paul Rudd, but he's not even their favorite guest this season, which feels impossible.
Article continues below advertisement
In an interview with SILive.com, Q absolutely gushed over this guest. "We got Bruce Campbell who plays Ash in the Evil Dead movies to come to Staten Island, and we took a cabin at Pouch Camp [and] turned it into an Evil Dead type thing and shot a punishment [there]," he shared. Q is a self-described horror buff so this was a huge deal for him.
"I was a Boy Scout here on Staten Island and that cabin that we shot in was one that, when I was a kid, we used [for] a haunted house every year," Q told the outlet. "It was really one of the things that got me into horror. So to go back and shoot in that same cabin with Bruce Campbell was a really special thing for me. I'm still not over it."
As Ash might say, it sounds like it was probably a groovy time.