Bruce Campbell Says 'Evil Dead Rise' Is the "Scariest One yet" — Is He in the Film?
Is Bruce Campbell in 'Evil Dead Rise'? See how involved the actor is in the fifth 'Evil Dead' film — and whether he'll be playing Ash Williams again.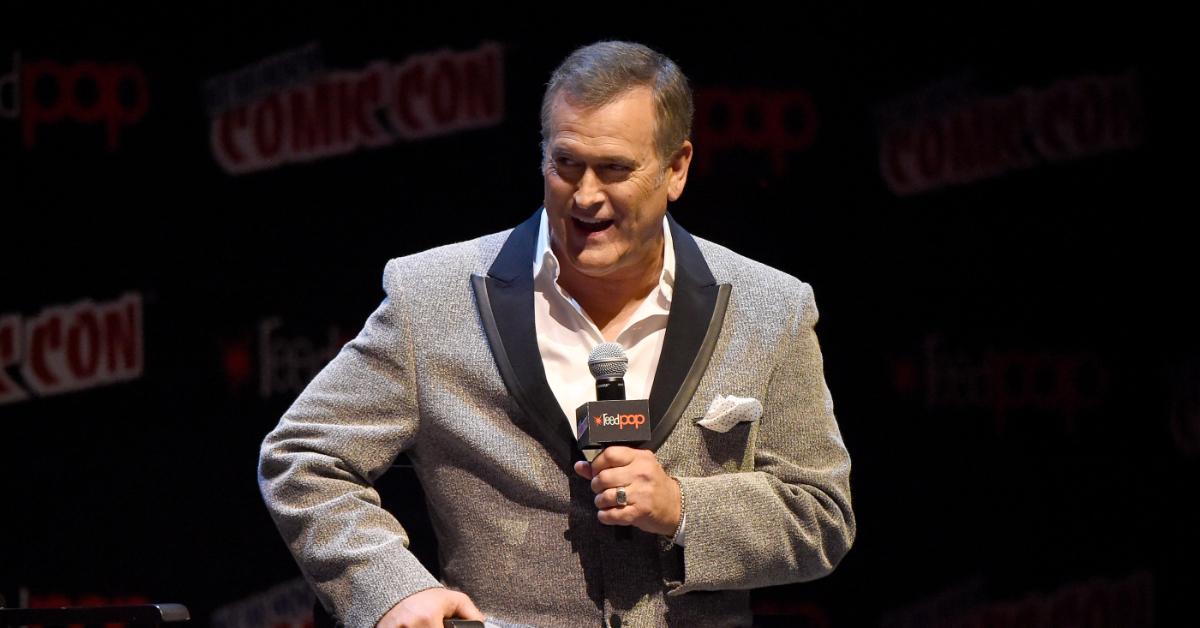 Horror is a mother in Evil Dead Rise, the fifth installment in the Evil Dead film series, set to hit theaters on April 21. Warner Bros. Pictures shared two new trailers for the movie on Wednesday, January 4 — a red-band version and a green-band alternative — but the biggest star of the original trilogy is nowhere to be found in either one.
Article continues below advertisement
As horror buffs know, Bruce Campbell played Ash Williams in 1981's The Evil Dead, 1987's Evil Dead II, and 1992's Army of Darkness. The actor also gave Ash a reprise appearance in a post-credits cameo in 2013's Evil Dead and starred in the Starz series Ash vs Evil Dead. So will moviegoers see him again in Evil Dead Rise?
Is Ash in 'Evil Dead Rise'?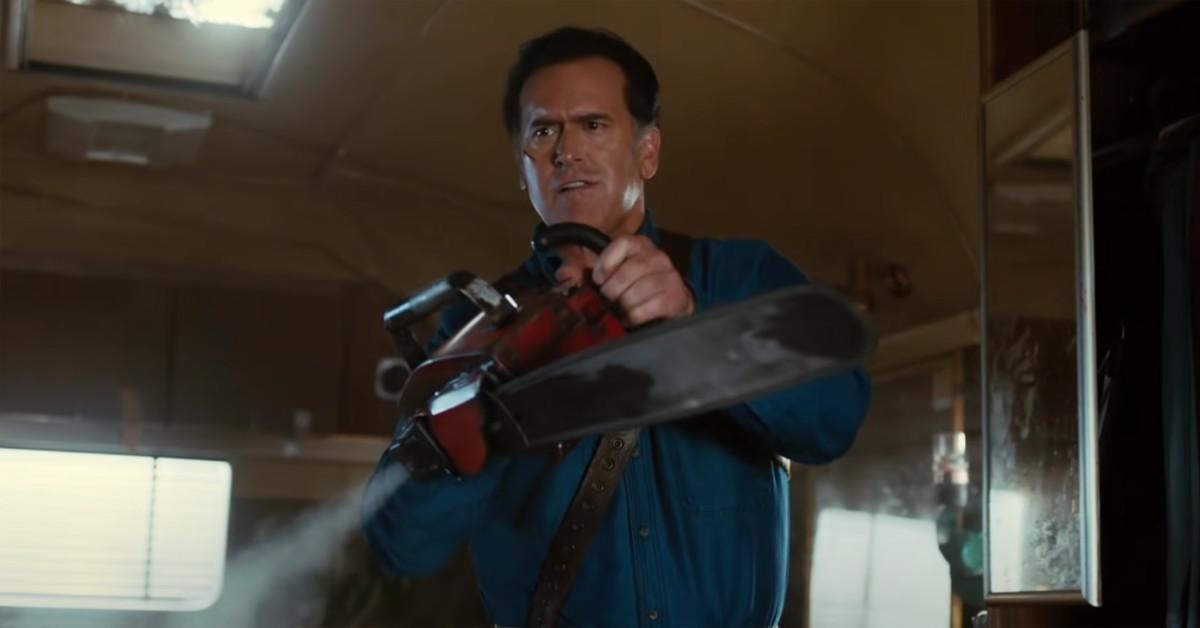 Unfortunately, it sounds like Evil Dead Rise will be Ash-less. Bruce won't appear in the movie, he said on Twitter recently. (We wouldn't rule out a surprise cameo, however.)
Instead, Evil Dead Rise brings new characters into the franchise. "In the fifth Evil Dead film, a road-weary Beth pays an overdue visit to her older sister Ellie, who is raising three kids on her own in a cramped L.A. apartment," Warner Bros. explains in a synopsis.
Article continues below advertisement
And, as if single motherhood weren't tough enough, "the sisters' reunion is cut short by the discovery of a mysterious book deep in the bowels of Ellie's building, giving rise to flesh-possessing demons, and thrusting Beth into a primal battle for survival as she is faced with the most nightmarish version of motherhood imaginable."
Evil Dead Rise stars Alyssa Sutherland (Vikings) as Ellie and Lily Sullivan (Barkskins) as Beth, and the cast also includes Morgan Walker (The End), Nell Fisher (My Life Is Murder), Jayden Daniels (Shortland Street), and Gabrielle Echols (Reminiscence).
Article continues below advertisement
Lee Cronin (50 States of Fright) wrote and directed the movie — and celebrated the end of filming in New Zealand in October 2021. "Eight months, one Covid Lockdown, 6,500 liters of blood, and more memories than my brain can even process," Lee tweeted at the time. "That is a wrap on #EvilDeadRise. Thank you New Zealand, it's been a blast. Time to head home and cut this beast together."
Article continues below advertisement
Is Bruce Campbell involved in the movie?
You might not see him on screen, but you'll see Bruce Campbell in Evil Dead Rise's credits: He's an executive producer on the movie, as is original Evil Dead filmmaker Sam Raimi.
In fact, Bruce shared a first look at Evil Dead Rise on Twitter on Tuesday, Jan. 3.
Article continues below advertisement
"Even though I'm not in this film, as a producer, I'm all over this movie like a cheap suit," he said, teeing up the clip. "Now, I've seen the movie, in all of its glory, and in case you're wondering, yes, it is amazing, and yes, it is the scariest one yet."
In particular, Bruce worked with Lee, Evil Dead Rise's writer-director, on post-production sound, as Sam told /Film in May 2022. And in that same interview, Sam also spoke highly of the film: "I've seen a rough cut, a medium fine cut, and a fine cut. There's probably a few changes that Lee Cronin is making that I haven't seen, but it's great," he said. "It's terrifying and it's going to knock people's socks off."