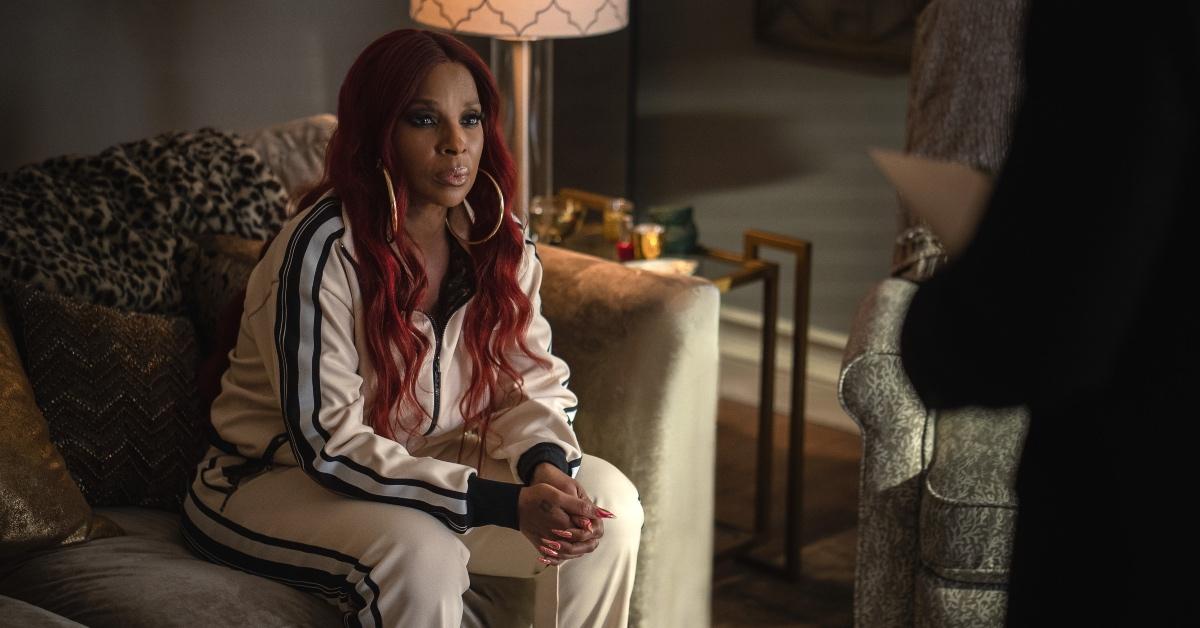 Monet Killed Professor Milgram on 'Power Book II: Ghost' — Will She Face a Murder Charge?
Will Monet be charged with murder on 'Power Book II: Ghost'? Officer Whitman is convinced that Monet is behind Carrie Milgram's alleged suicide.
When it comes to Power Book II: Ghost, past actions are known to follow the characters as the storyline progresses.
For Tariq St. Patrick (Michael Rainey Jr.), the murder of his father James St. Patrick (Omari Hardwick) continues to haunt him. Brayden (Gianni Paolo) feels guilty about his role in Lauren Baldwin's (Paige Audrey-Marie Hurd) disappearance.
Article continues below advertisement
Now Monet Tejada's (Mary J. Blige) actions in Season 2 of presumably murdering Professor Carrie Milgram (Melanie Liburd) have come back to bite.
Officer Whitman is on a quest for justice, which includes successfully charging and convicting Carrie's killer. Judging by Officer Whitman's (Jeff Hephner) persistence, it appears that Monet may have to answer for what she's done.
So, will Monet be charged with murder of Power Book II: Ghost?
Here's what we know.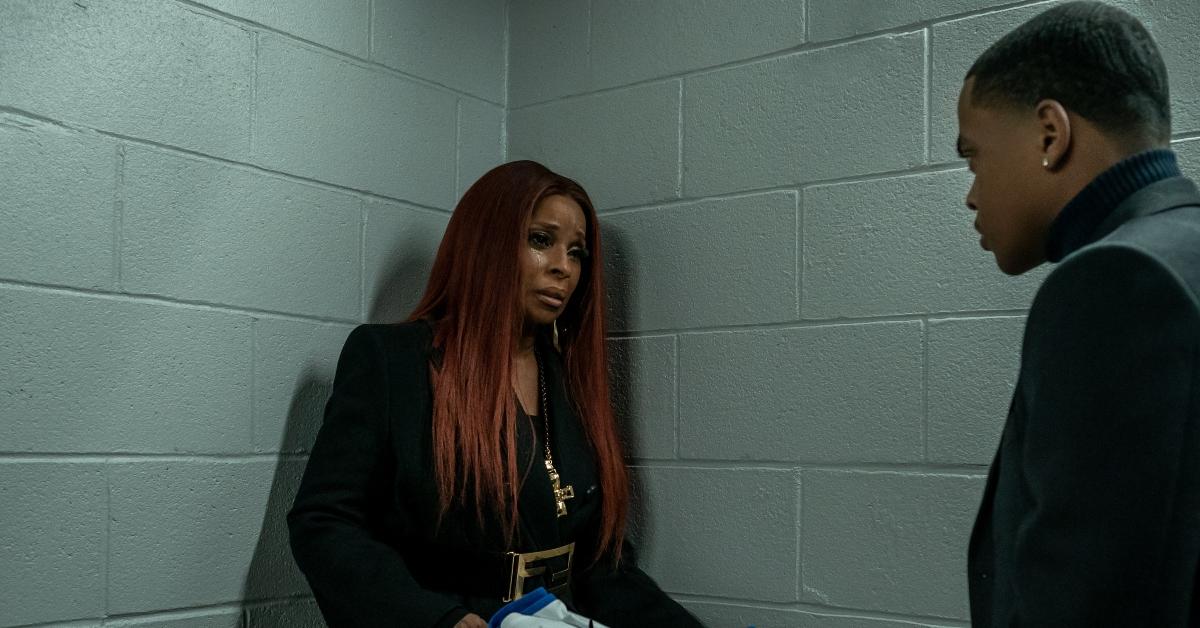 Article continues below advertisement
Monet may face a murder charge.
Unfortunately, in the world of Power, anyone can find themselves facing a murder charge, especially if you're a key player in the drug game.
However, Monet's circumstances are a bit different due to a possible murder charge stemming from taking out Professor Milgram.
On Season 2, Episode 8, viewers watched as Monet unexpectedly visited Carrie at her apartment. The visit came after she was outed by Diana (Latoya Tonodeo) for having a relationship with Dante (Daniel Sunjata) during the famous dinner table scene, which caused her secret son Zeke (Daniel Bellomy) to run out on her.
Article continues below advertisement
Monet was hoping to find Zeke at Carrie's apartment since the two were having a relationship together. At the time, Monet was determined to hold on to Zeke since he was the only family she had left.
Monet concluded that if Carrie is around, Zeke would seek comfort with her as opposed to Monet.
"If he still has you to come to, he'll never come back to me," Monet told Carrie.
Article continues below advertisement
Unfortunately, Monet was right in believing that Zeke would go to Carrie for support. Of course, Zeke went to Carrie's apartment after the Tejada family fall-out with Monet and found her body hanging from the ceiling.
This is where viewers learned that Monet was behind Carrie's death.
Article continues below advertisement
Officer Whitman is determined to get justice for Carrie Milgram and wants Monet Tejada to pay the price.
So far, Season 3 has showcased that Officer Whitman won't stop investigating Carrie's death. Although Carrie's death has been ruled a suicide, he believes that she was murdered by Monet.
Officer Whitman illegally stopped Monet while she was driving in the city. He confronted her with his belief that she was behind Carrie's murder.
He shared that he pulled up traffic cam footage that shows Monet's vehicle in the vicinity of Carrie's apartment when she was found dead. Officer Whitman also alleged that Zeke visited him before he passed away and made damaging statements about Monet.
Article continues below advertisement
Despite Officer Whitman being advised by Prosecutor Sullivan (Paton Ashbrook) to stop harassing Monet, he has been playing by his own rules.
Officer Whitman visited Monet's bar to confront her a second time and asked her to come in for a chat so she can clear her name.
Article continues below advertisement
Monet consulted with Davis MacLean (Method Man) about her run-ins with Officer Whitman and the pair had a scheduled sit down with Officer Whitman. Unfortunately, things immediately went left.
Now more than ever, Officer Whitman is convinced that Monet is guilty and he's determined to confirm his suspicions with hard evidence.
Article continues below advertisement
However, the Tejada family has proven that they aren't above murdering anyone who gets in their way — including law enforcement officials. So, Officer Whitman may want to let things go before he pays the ultimate price with his life.
After all, anybody can get the smoke at any given time.
Catch new episodes of Power Book II: Ghost Fridays at 9 p.m. EST on Starz.