Will Smith Has a Shocking Number of Siblings, and They're Closer Than We Thought
Will Smith has several siblings, and although there have been rumors of a rift, the family seems to be closer than ever. Details!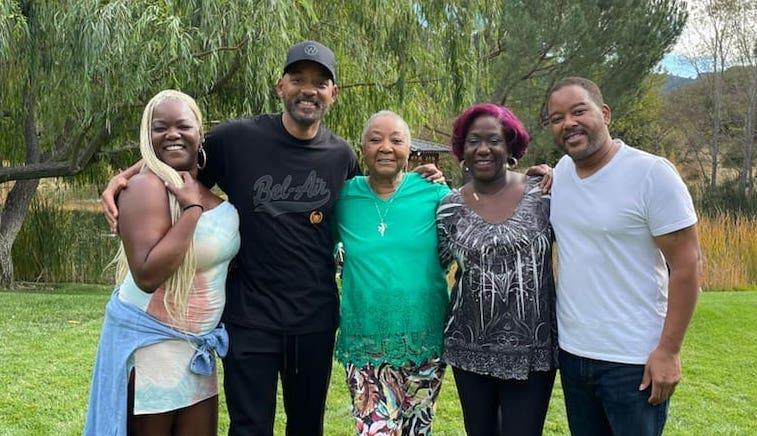 The "Fresh Prince of Bel-Air," aka Will Smith, was not the only prince growing up. He actually shared his throne with three other siblings throughout most of his childhood. Not only that, but Will has even more siblings when we take his parents' divorce into account.
Article continues below advertisement
Will is the actor/rapper/A-list household name who got his big break with DJ Jazzy Jeff right after finishing up high school in Philadelphia. (Yes, Will really was born and raised in West Philadelphia.) Although many of us are familiar with his work and the star-filled family he has with Jada Pinkett Smith, we know much less about Will's siblings.
Keep reading to learn more about them.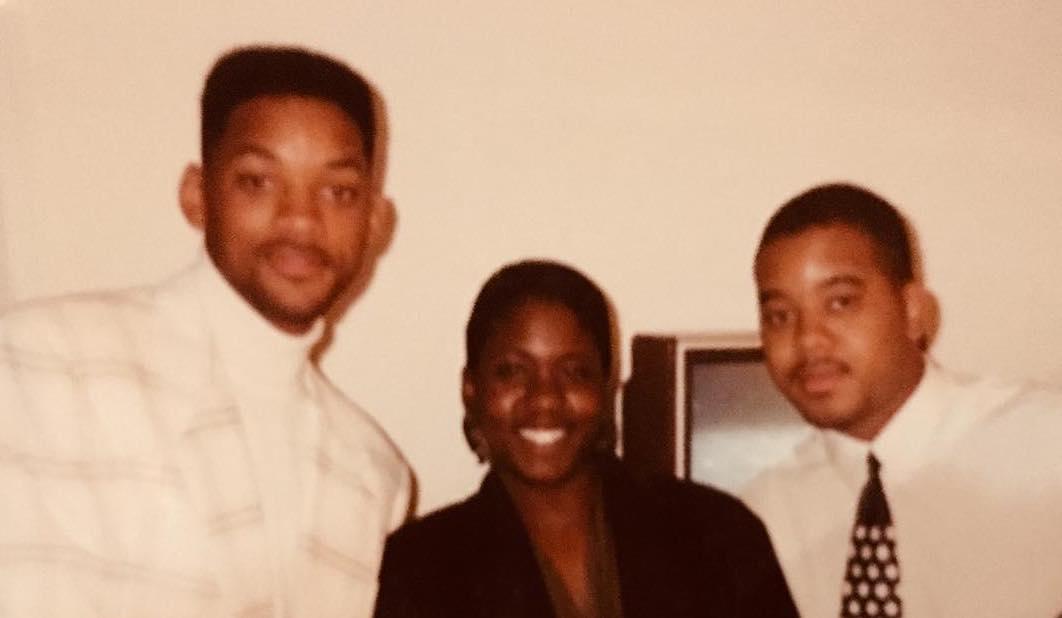 Article continues below advertisement
Will Smith seems to be close to his siblings.
Will was born in 1968 to Caroline Bright and Willard Carroll Smith Sr., after his older sister Pamela, who was born in 1964. After Will, the Smiths welcomed two more children: twins Harry and Ellen, who were born in 1971. All relatively close in age, the Smith siblings were able to grow up together and be there for each other, especially during their parents' separation when Will was 13.
Article continues below advertisement
While Will doesn't frequently post photos with his siblings on social media, he seems to have grown closer to his family during the COVID-19 pandemic. 2020 was a year of self-reflection and gratitude for the ones we love, and based on Will sharing more and more about his siblings, it looks like they may have reconnected during the quarantine.
Will Smith seems closest to his twin siblings, Harry and Ellen Smith.
Both Harry and Ellen post frequently on their respective Instagrams, and they don't only post about their big brother Will, but also seem close to Will and Jada's children. Will also seems to have a good relationship with Harry's two children, Sydney and Langston, as well as with Ellen's daughters.
Article continues below advertisement
Ellen Smith has accompanied her big brother to several red carpets, and is tight with the other half of Will's Bad Boys duo, Martin Lawrence, so she's definitely living up the celebrity lifestyle. Plus, Ellen even appeared on an episode of Fresh Prince as the audience member who gave Oprah a tissue.
Article continues below advertisement
Harry Smith is also adjacent to the lifestyle of the rich and famous thanks to his marriage to TV personality Ananda Lewis. Harry and Will also owned a real estate development firm together, Treyball Development Inc., but the website is now inactive so it's unclear if they're still operating it.
Article continues below advertisement
On the other hand, Will's older sister, Pamela is still part of the Smith family, but seems to be less involved in the celebrity lifestyle. Pamela owns a store called Pash Boutique in Philadelphia, which sells jewelry, purses, hats, and Black Lives Matter masks and t-shirts.
Will Smith has more siblings from his father's side.
Although not much is known about Will Smith's dad, it's clear that Will Sr. did father another daughter many years after his first four children. Ashley Marie Pettway Smith is Will's much younger half-sister who is in her early 30s. She's an aspiring actor and singer, like her big brother! Ashley has a son of her own, as well as two older siblings.
Article continues below advertisement
One of Ashley's older brothers, Aaron Pettway, says he is Will's step-brother too, although it doesn't look like Will's father ever got officially remarried.
Ashley's other elder brother seems to have passed away, so we don't know too much about him, except that Ashley has dealt with a fair share of loss after losing him and both her parents. Luckily, she seems to have a solid relationship with big brothers Aaron and Will.
Article continues below advertisement
Despite the expansive Smith family, the Smith siblings all appear to be close in their own ways, and Will Smith seems to do his best to be present in all his siblings' lives.