Will Smith Says Chris Rock's Brother Tony "Was [His] Man" Prior to Oscars Slap
Chris Rock's brother Tony used to be friends with Will Smith. But what about after the Oscars slap? Will released an apology video and mentioned Tony.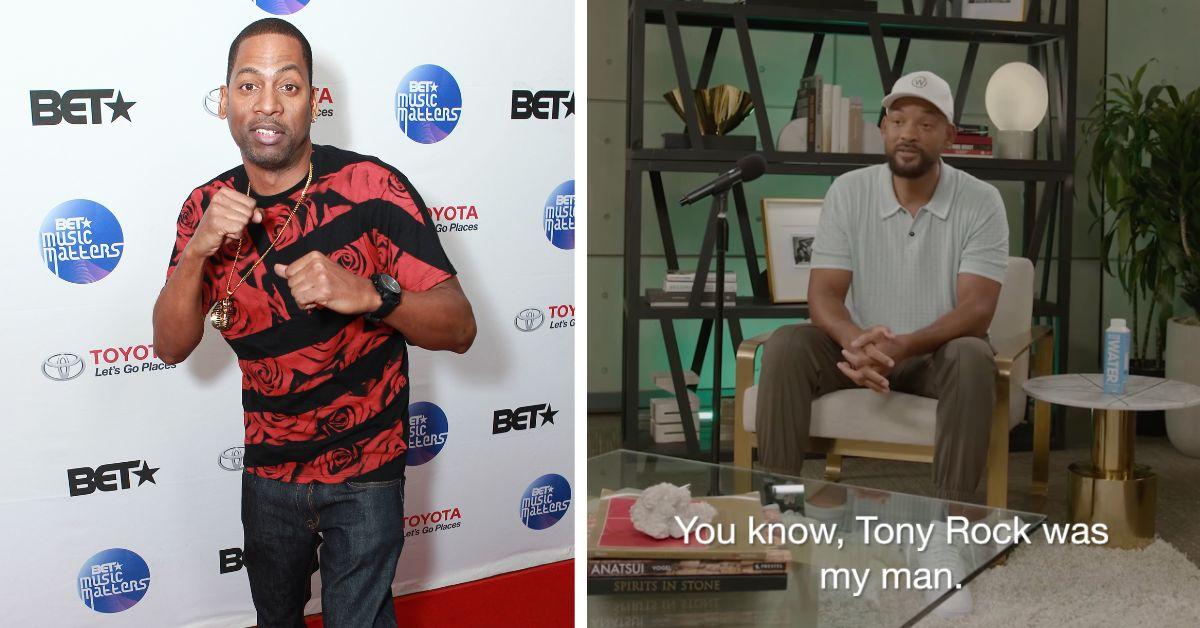 Article continues below advertisement
Due to the controversy, Will resigned from the Academy. And it seems like he's taken these last few months since the March 2022 incident to reflect on what happened. On July 29, 2022, he shared a video on Instagram in which he spoke out about what happened.
"I've reached out to Chris and the message that came back is that he's not ready to talk, and when he is he will reach out," Will said. "So I will say to you, Chris, I apologize to you. My behavior was unacceptable, and I'm here whenever you're ready to talk."
Will continued to apologize to Chris's family, namely his mother and brother, Anthony (Tony) Rock. And as we learn from Will's video, he apparently had a pretty strong relationship with Tony. So, has Tony forgiven him? Keep scrolling to find out everything we know about Tony Rock and Will Smith's current relationship.
Article continues below advertisement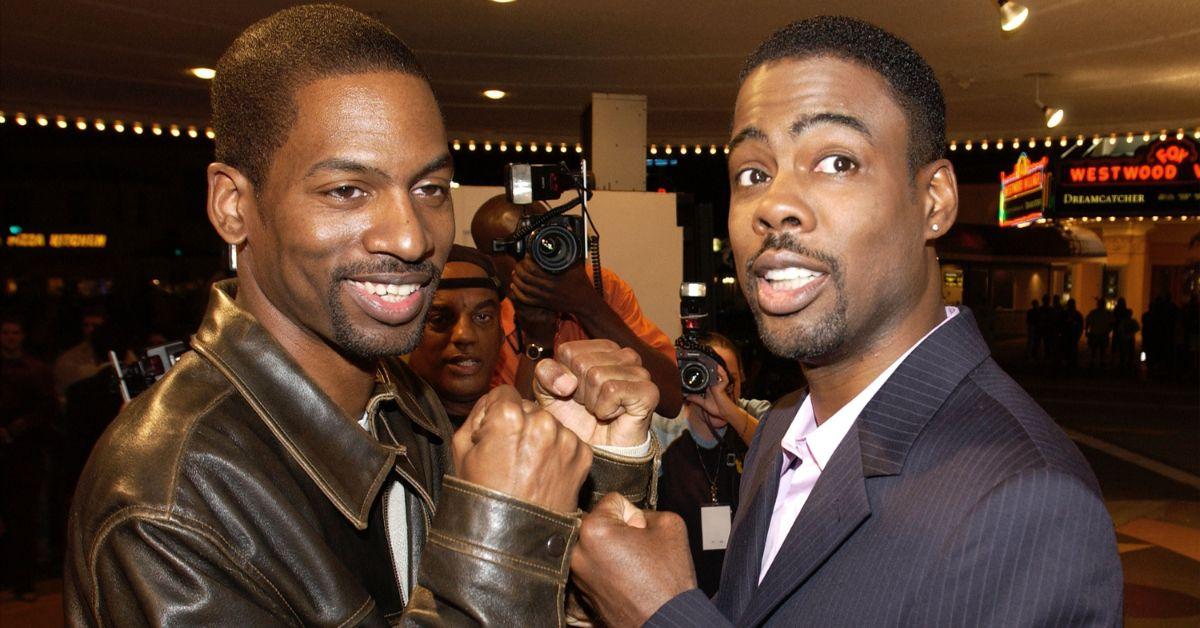 Tony Rock was extremely disappointed with Will Smith after the March 2022 Oscars slap.
As a refresher, Tony is Chris Rock's younger brother. Much like the former SNL cast member, Tony is also an actor, writer, and stand-up comedian. He is best known for playing Uncle Ryan on Everybody Hates Chris, and television producer Dirk Black on the CW series All of Us.
While Chris's whole family was devastated by what went down at the Oscars, Tony seemingly took it the hardest.
Article continues below advertisement
In fact, Will posted an apology on Instagram the day after the Oscars. But when a fan asked Tony on Twitter if he approved of what Will wrote, he simply replied "no."
Article continues below advertisement
Not to mention, Tony also reflected on what happened to his brother while performing stand-up comedy in April 2022.
"If you think you gonna walk up on this stage, this ain't the motherf--king Oscars!" he said to the audience, as seen in footage from The Shade Room.
Article continues below advertisement
"And if you walk your a-- up here, you ain't nominated for s–t, but these motherf--king hands! Oh, we going to pop the rest of the year, n—a. Every time you see me do a show, pop," he said.
Tony then explained to fans that he never wanted to start the show off like that, but appeared to be having trouble processing what happened. "You gonna hit my motherf--king brother because your b---h gave you a side-eye?" he said, referring to Will's wife Jada Pinkett Smith, whom Chris joked about at the Oscars before Will slapped him.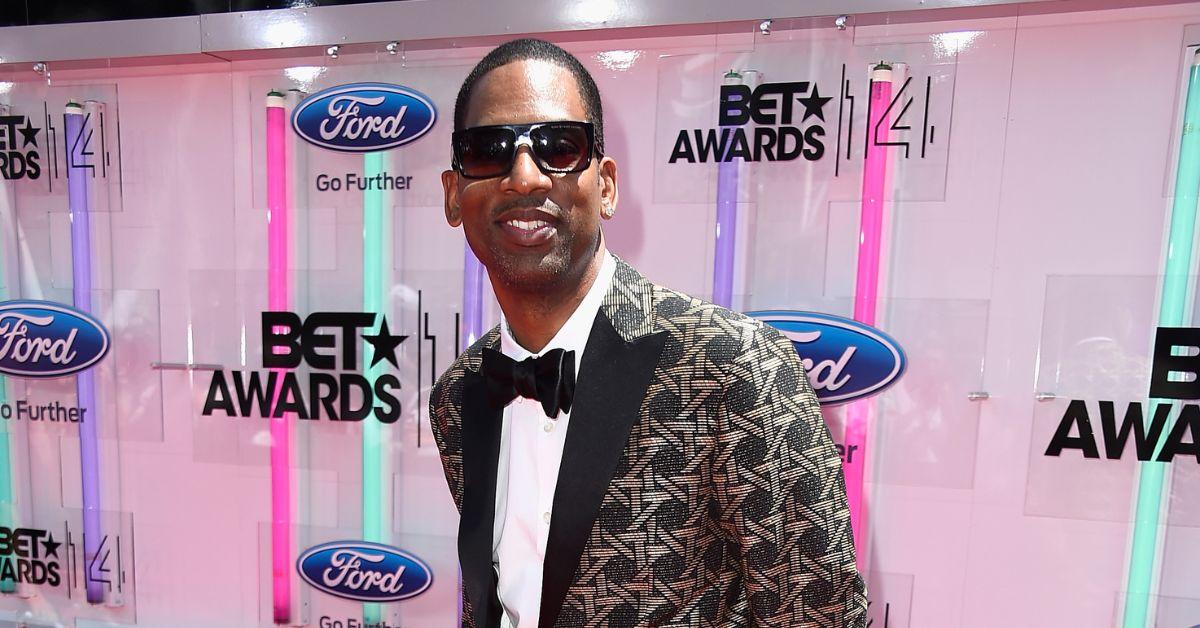 Article continues below advertisement
Tony offered more of his perspective on the slap when he appeared on the July 13, 2022, episode of the Top Billin' with Bill Bellamy podcast. When asked if he believed the slap was because of Chris's remarks regarding Jada's alopecia, he said no. Per Complex, Tony said: "[Will] laughed first. So that's not embarrassment. He was laughing. In the time they cut to my brother and cut back, he was already up walking… So maybe it was the Jada look."
He went on: "I think that [Oscar slap] was the accumulation of him being slapped on other levels. He said it himself, he always hated the 'soft moniker.' He's soft, Jada won't let Tupac die, it's always something about Tupac and his daughter [Willow Smith] brought up Tupac. And I'm not bringing up family stuff that people don't know … this is stuff that everybody knows."
"[Jada] commonly talks about Tupac, her relationship with Tupac," he also said. "As a married man to this woman, you're like, 'Damn, is what I'm doing not enough?'"
Article continues below advertisement
Will Smith released an apology video on July 29, 2022.
As we learned in Will's apology video, Tony wasn't just an acquaintance, but they were friends. "I want to apologize to Chris's family. Specifically, Tony Rock. We had a great relationship. You know, Tony Rock was my man, and this is probably irreparable," Will said.
While it's unknown if Will and Tony have spoken since the show, it seems that Will has already accepted that his behavior has caused him to lose a friend.
Tony has yet to make a comment about Will's video.
Regarding the slap, Will also said in his video that he "made a choice on my own, from my own experiences, from my history with Chris. Jada had nothing to do with it. I'm sorry, babe. I want to say sorry to my kids and my family for the heat that I brought on all of us."