Will Gisele Bündchen Ever Take Tom Brady Back? Model Seems to Be Living Her Best Life
Was Tom Brady's second retirement just a ploy to get ex-wife Gisele Bündchen back? Here's what we know about the recently divorced couple.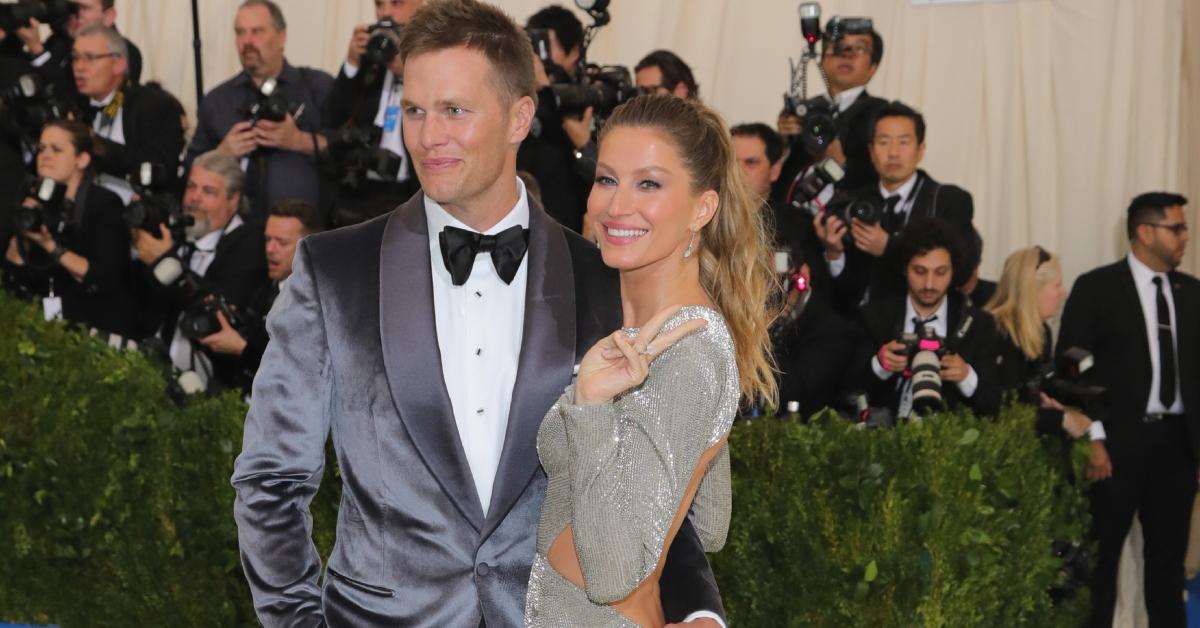 On Oct. 28, 2022, one of the most legendary and good-looking couples of all time — Tom Brady and Gisele Bündchen — finalized their divorce after 13 years of marriage. As a true romantic, the news was very sad to me. They were a power couple. He is the GOAT and she is this gorgeous and giving supermodel/philanthropist. They created two beautiful humans together and Gisele treats Tom's other son as her own. Not to mention, they spoke so highly of each other in Instagram posts.
Article continues below advertisement
It was never a question of do they love each other, but rather is their love enough to keep them together.
So what tore these two apart? Probably a lot of things that we'll never know about, but as far as the public knows, Tom's decision to continue playing football in 2022 played a huge role. "Gisele was not happy when Tom un-retired from the NFL after such a short time," an insider told Us Weekly as their marriage problems made headlines, adding that there was tension brewing between them.
Article continues below advertisement
As a refresher, Tom first retired in February 2022 with Gisele by his side. Then he unretired 40 days later. In February 2023, he officially retired, with no wife to be found.
Given that Tom has retired for good (no takebacks, Tom!), it makes us wonder: Is there any chance that the couple could rekindle their love? After all, it has only been a few months since their divorce was finalized. Could a football-free Tom score a touchdown with Gisele?
Gisele Bündchen appears to have moved on from Tom Brady.
It appears Tom's chances are looking pretty slim at the moment. If you saw Tom's retirement announcement on Instagram, you'll notice he included Gisele (brave!) and their children in a few photos.
The good news is that Gisele acknowledged the post. But the bad news is that her response wasn't as warm and heartfelt as we romantics would have liked.
Article continues below advertisement
"Wishing you only wonderful things in this new chapter of your life," she wrote in response to Tom's retirement announcement as if he was just some dude she used to work in an office with.
The popular Instagram account @commentsbycelebs shared a screenshot of this brutal interaction and Instagram users definitely picked up on the coldness of her statement.
"Savage," read one comment. Another read, "She said 'still not coming back babe.'"
Article continues below advertisement
On top of that, an insider told People the same day that "Gisele moved on with her life quite a while ago." While the insider noted the model was "happy" for her ex-husband, it seemed she was only staying cordial for the sake of their kids.
"Keeping a positive attitude about Tom and her career is part of what you do as a parent," said the source. "They are sharing their kids and spreading the love between them so they grow up as normal kids with two caring parents."
Naturally, some memes transpired as fans couldn't help but tease Tom for losing his marriage and his career around the same time.
Article continues below advertisement
Article continues below advertisement
Article continues below advertisement
With all that said and done, it isn't looking great for Tom. Gisele seems to be doing well. Good for her! But also, sorry Tom.