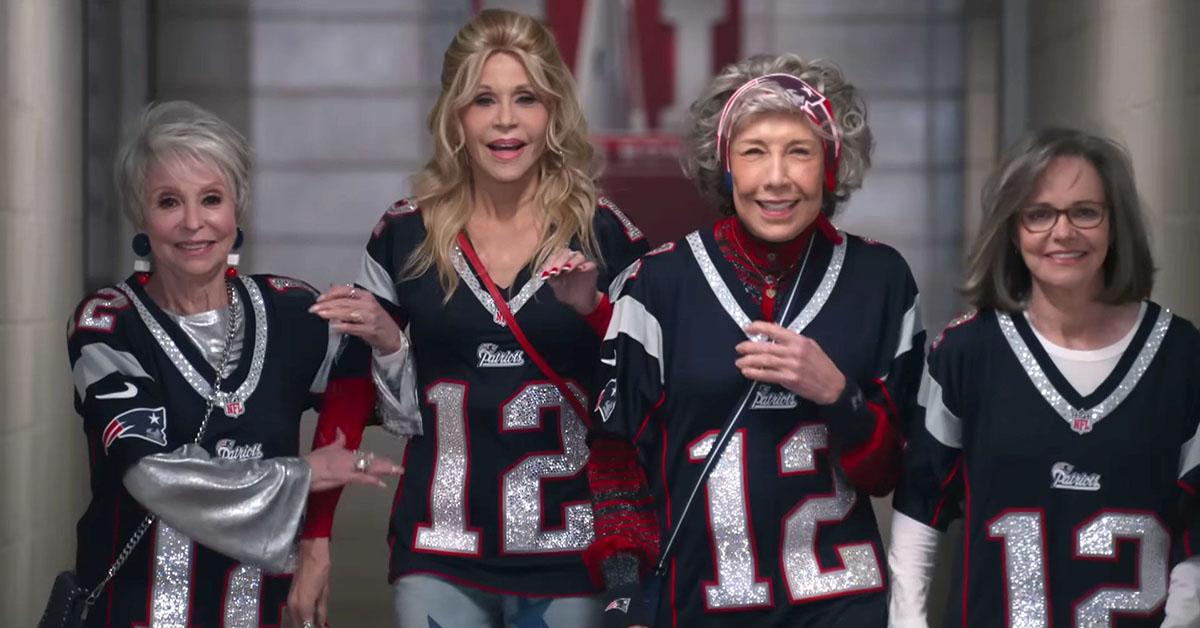 Four Ladies Go on a Wild Trip to the Super Bowl in '80 for Brady' — How Much of It's True?
Is 80 for Brady, the movie produced by Tom Brady about four senior women who go on a cross-country trip to Houston to watch the New England Patriots play in the 2017 Super Bowl, completely true? The film stars Lily Tomlin, Jane Fonda, Rita Moreno, and Sally Field, with Tom also making a few appearances, and actually doing a decent job acting as himself. It's true that there is an "Over 80 for Brady" fan club, but not everything in the movie is true to life.
Article continues below advertisement
The real-life "Over 80 for Brady" fan club is made up of diehard Patriots fans, some of whom have passed away. In the film, they make the trek to the big game versus the Pittsburgh Steelers in 2017. Did the older women really travel from Massachusetts to Texas and meet their idol?
So, how much of the '80 for Brady' movie is true?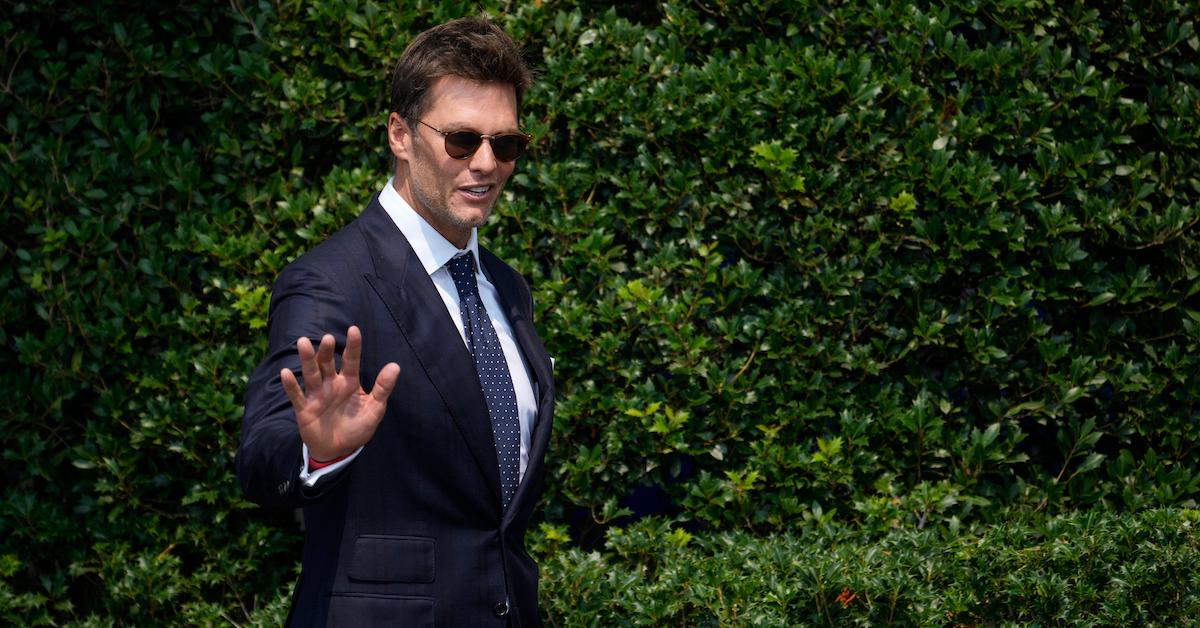 To start off, the movie portrays four friends in the "Over 80 for Brady" fan club, when in reality there were five women who started getting together to watch the Patriots on their game days after their husbands passed away. The widows supported each other and shared their love of football, grew their friendships with one another, and just had fun while watching the team play. In real life, the club's members were Betty Pensavalle, Elaine St. Martin, Anita Riccio, Pat Marx, and Claire Boardman, per Time.
Article continues below advertisement
It was Betty's grandson Max Gross who said about the group, "This has got to be a movie," according to The Washington Post. But it was Tom himself who told Betty the news that the film had been greenlit. "We really wanted him to tell her that it was happening," Max told the outlet about the recording the NFL great made. "It made it that much more special, and it was something that she would have for the rest of her life. He was fantastic about doing it, and it worked out really well."
Article continues below advertisement
Although the surviving members Elaine and Betty love that their story became a film, their club never actually traveled to the Super Bowl and got up close and personal with Tom. "Though the movie is about four friends going to the Super Bowl, the main thing you need to take away from this is that having good friends is very precious," Elaine told Time.
Article continues below advertisement
Elaine added, "Even at 95, I can say, 'Life is short. Too short for arguments and holding grudges. Be kind to others and kindness will find you.' Betty and I have been friends for 72 years with never a harsh word." Incidentally, the ladies were still fans of the football great until he retired after his 2022/2023 season with the Tampa Bay Buccaneers — likely for good this time.
Hilariously, Tom noted that his retirement has opened up his schedule so he can see his own movie. As for Elaine and Betty, who are now in their nineties, they enjoyed a private screening, complete with popcorn.