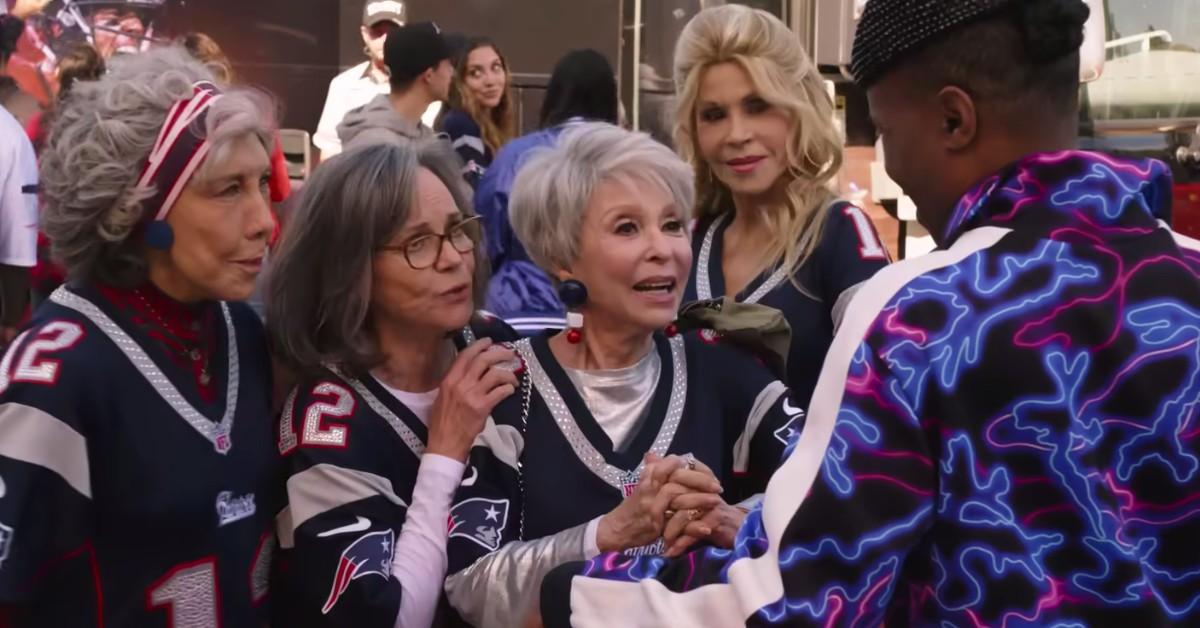 Forget the Super Bowl! When and Where Will '80 for Brady' Be on Streaming?
Four women. One quarterback. A Super Bowl to remember. 80 for Brady is the girls' night out movie we didn't even know we needed.
The story follows four dedicated Tom Brady fans (played by Rita Moreno, Sally Field, Jane Fonda, and Lily Tomlin), who decide to take life by the proverbial reins and head to what could be Tom Brady's last Super Bowl in 2017 (little did they know!).
Article continues below advertisement
So do the ladies of 80 for Brady actually score a touchdown and meet their football hero? You'll have to head to the theater to find out.
But if you're not a fan of sitting amongst strangers while eating overpriced snacks, here's what you need to know about watching the flick from the comfort of your own couch.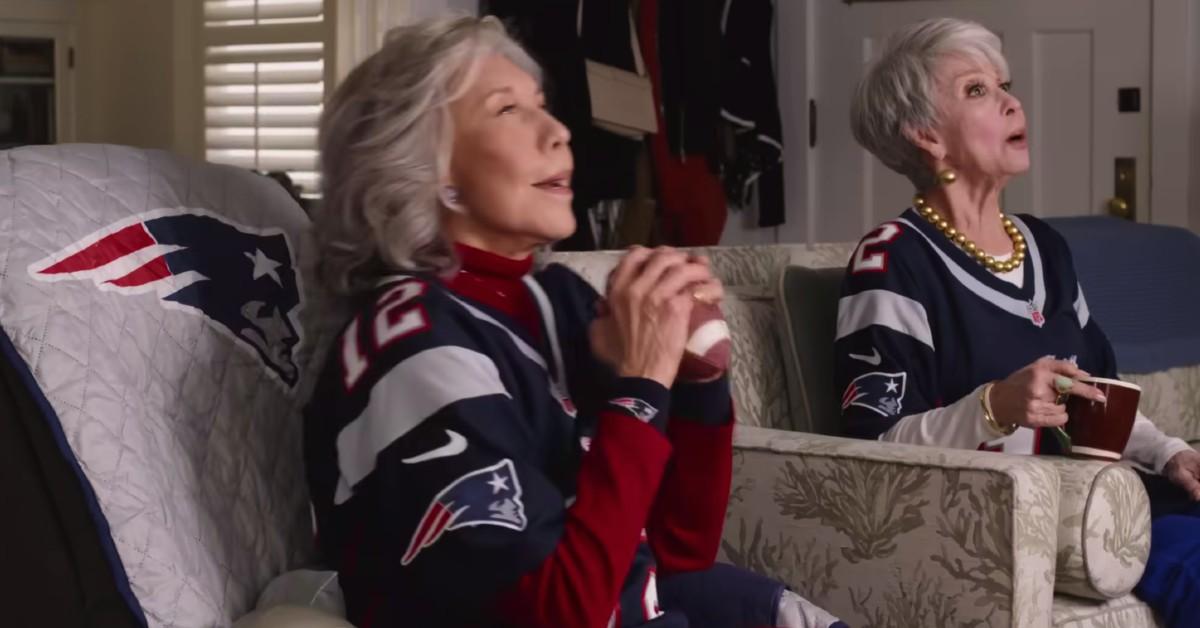 Article continues below advertisement
When and where will '80 for Brady' be on streaming?
80 for Brady was distributed by Paramount Pictures, so when the film does go to streaming, it'll land on the 10-yard line on the Paramount Plus platform.
As of this writing, there isn't a confirmed date for when 80 for Brady will become available for streaming, but previous Paramount films have gone to the streamer about 30 to 45 days after their theatrical release. If the film follows that model, we can expect 80 for Brady to hit Paramount Plus in early to mid-March 2023. (Will Tom decide to un-retire himself again by that point?)
Article continues below advertisement
What are fans and critics saying about '80 for Brady'?
Is 80 for Brady actually worth getting off your couch and heading to the theater? Fans seem to think so, based on the film's 89 percent audience rating on Rotten Tomatoes.
But if you prefer to defer to the critics, you might want to wait a few extra weeks to watch the movie from home. Currently, 80 for Brady has a 63 percent rating based on critics' reviews.
You know what, though? Any movie celebrating female friendship, football, and an unwavering zest for life is better than a Hail Mary pass at overtime.
You can catch 80 for Brady in theaters now, and coming soon for streaming on Paramount Plus.