Rita Moreno Is an Icon Who Got Together With Elvis Just to Make Marlon Brando Jealous
Rita Moreno's new movie, '80 for Brady', comes out this Friday! And while she may have the hots for Tom Brady in the film, she has had many famous boyfriends.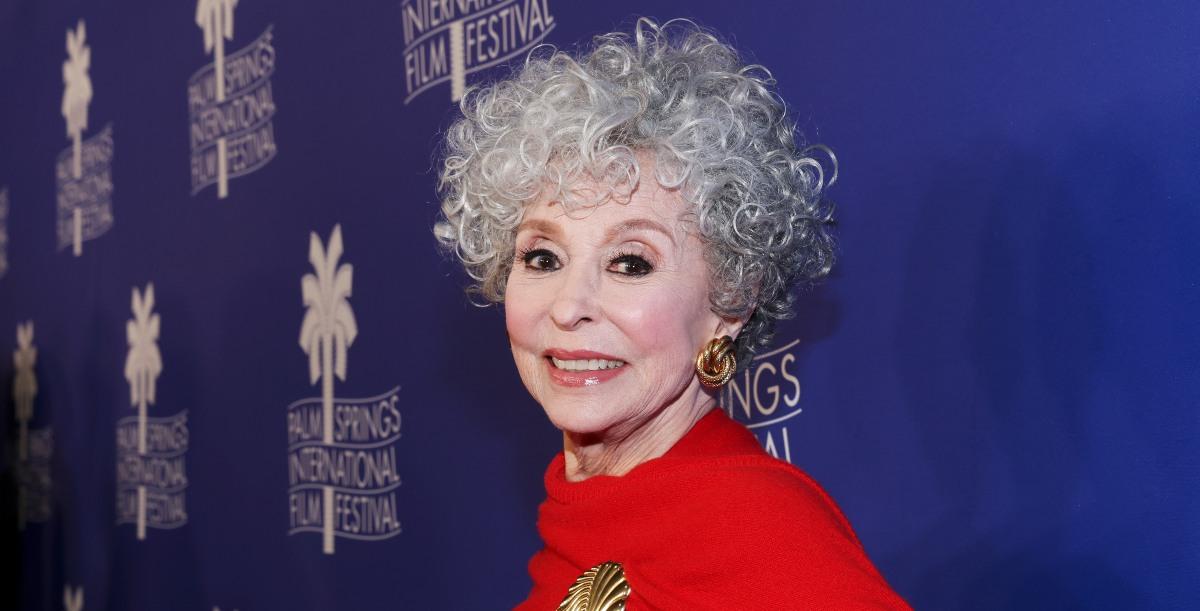 The legends that are Rita Moreno, Jane Fonda, Sally Field, and Lily Tomlin have a movie coming out on Friday, Feb. 3 — 80 for Brady. The film is about four best friends who decide to see the Patriots play in the 2017 Super Bowl, try to meet Tom Brady, and all the high jinks that ensue along the way.
Article continues below advertisement
One of the fun scenes in the flick happens in a certain locker room, where Rita Moreno may or may not have been turned on by Rob Gronkowski. It certainly makes for a funny story, and at 91 years young, Rita Moreno sure does have some stories of her own. While she and the ladies have the hots for famous football players in the film, Rita's real-life love life has included some pretty iconic stars.
Let's take a look back at Rita Moreno's relationship history...
Article continues below advertisement
Rita has been linked to a handful of famous men including Marlo Brando, Elvis Presley, Dick Van Patten, and even Morgan Freeman. Luckily for us, she loves spilling all the dirty deets.
Marlon Brando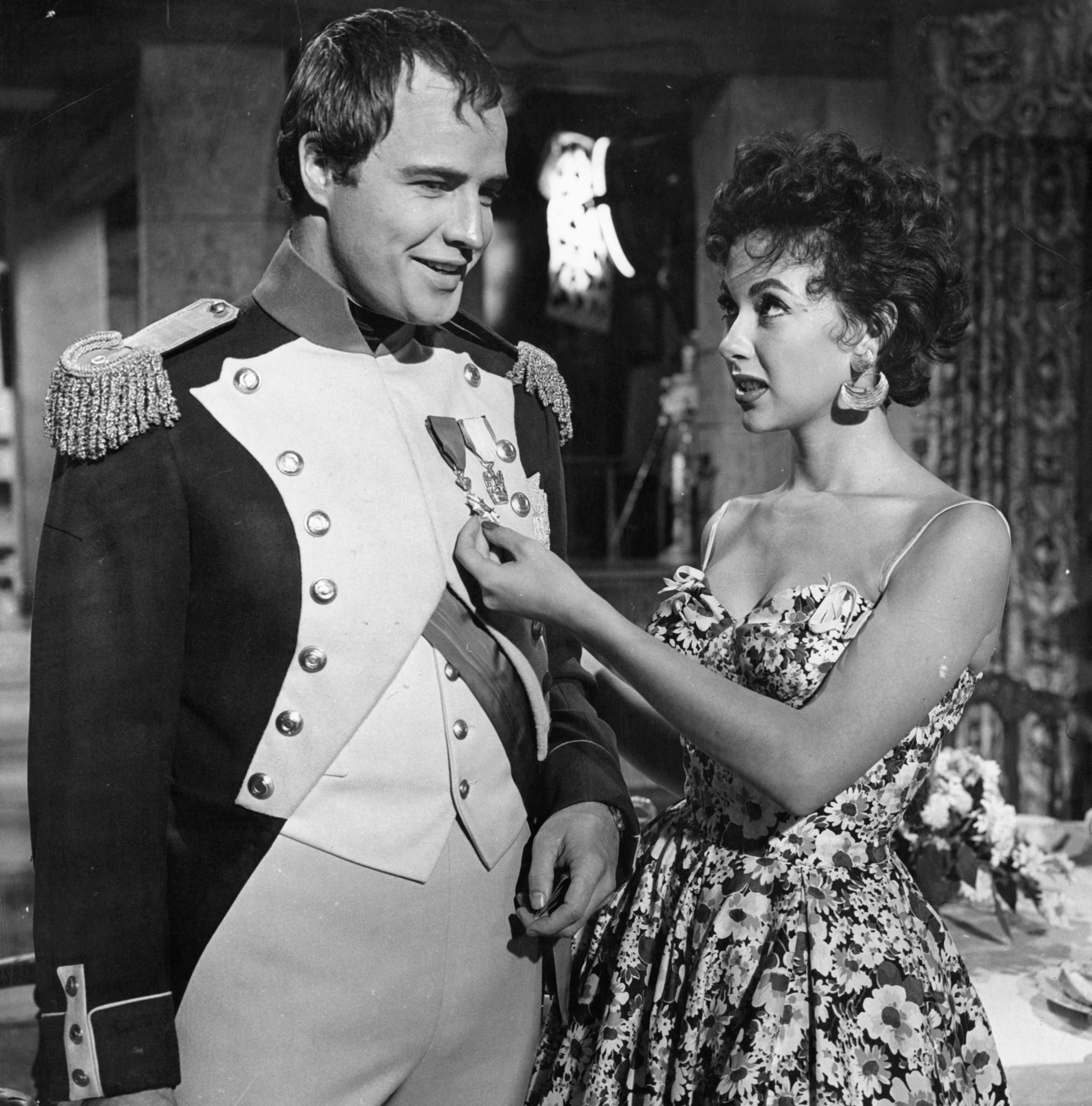 Rita Moreno and Marlon Brando had an on-again/off-again relationship from 1954 to 1962, during which time she suffered through emotional abuse, chronic cheating, and even a botched abortion. As Rita detailed in her 2013 memoir, "Marlon immediately arranged for an abortion" upon learning she was pregnant. The procedure ended up going horribly wrong, and he didn't even pick her up himself after the procedure was done.
Article continues below advertisement
During a 2022 virtual chat for Variety's "Actors on Actors" series, Rita revealed to Jessica Chastain more details of her relationship with Brando:
"He and I had had a relationship for almost eight years. Ultimately, it was exciting to be with Marlon ... but he was a bad guy. He was a bad guy when it came to women. I was such a different person then. I had all the makings of a doormat."
Rita went on to say that she could read Brando "like a book," but "that's why he loved [her], and that's why he mistreated [her] in so many ways." She revealed that she once tried to end her life due to the toxic nature of their relationship by attempting to overdose on sleeping pills.
Rita further hammered home the "complicated" nature of her relationship with Brando, saying that he even tried to get back together with her after she was already married and had a child with someone else.
Article continues below advertisement
Elvis Presley
Rita Moreno actually dated Elvis for the sole purpose of getting back at Marlon Brando for cheating on her, which she admitted to Wendy Williams in a 2018 interview. Rita said that Marlon was so angry when he found out about her affair with Elvis that he started to throw chairs, adding that it "was wonderful."
As for her relationship with Elvis, Rita said in a 2021 appearance on The View that the legendary performer was "sweet but boring."
Leonard Gordon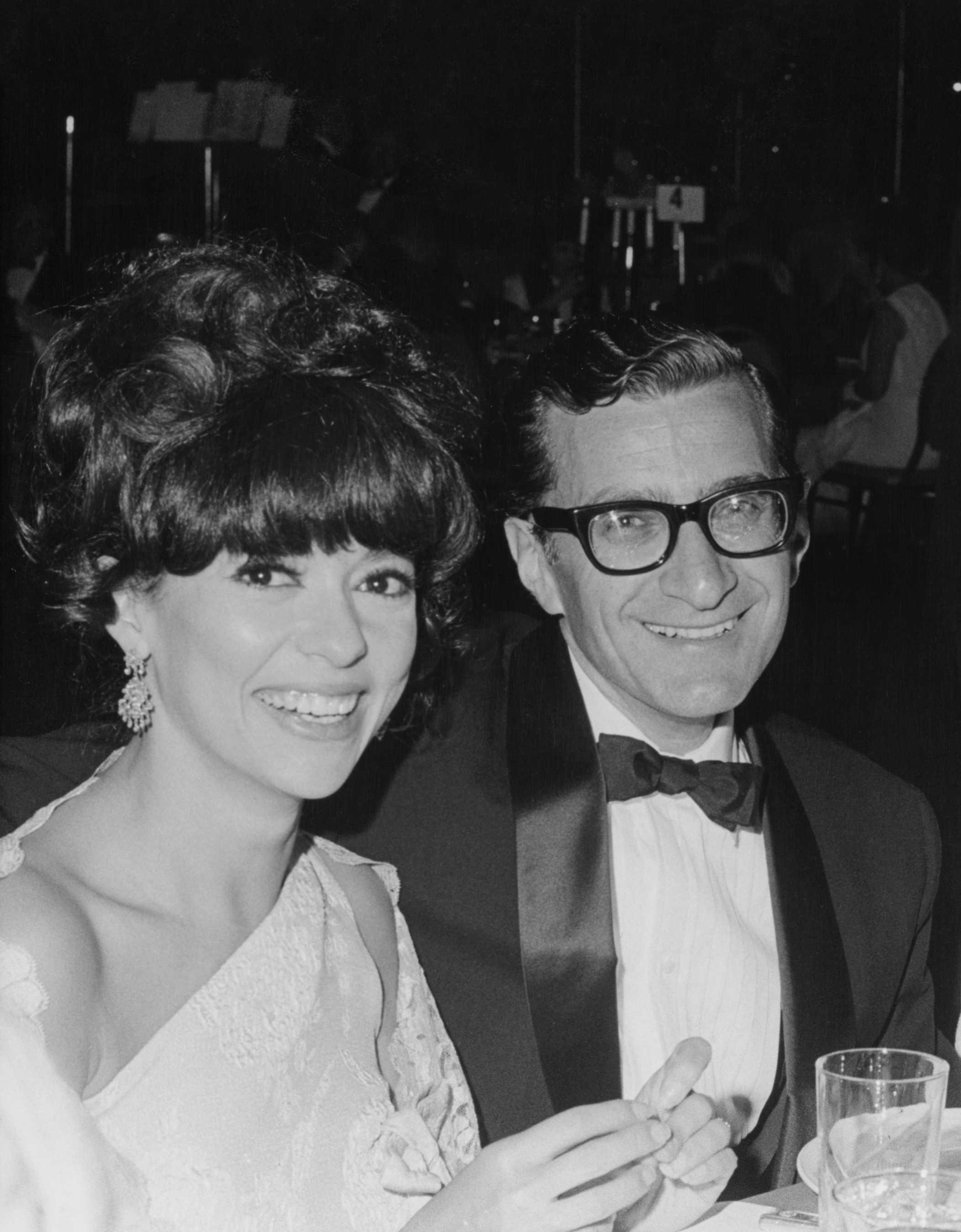 Rita met cardiologist Leonard Gordon during her Broadway run in The Sign in Sidney Brustein's Window in 1964. Rita and Leonard wed the following year and remained married until he died in 2010.
Despite their long relationship, Rita actually regrets staying in her marriage. In the documentary Rita Moreno: Just a Girl Who Decided to Go for It, Rita says that she "couldn't find a way to leave" and even called their marriage a "successful charade" during a Q&A.
Article continues below advertisement
Rita and Leonard had one child together.
Rita and Leonard had one beautiful daughter together, Fernanda Luisa Gordon. Fernanda is a jewelry designer and owns her own company. She's married to David Fisher and the pair have two sons, Justin and Cameron.
Who else has Rita Moreno dated?
In addition to Marlon, Elvis, and Leonard, Rita has been linked to Jack Nicholson, Hugh O'Brian, Robert Wagner, Jeffrey Hunter, Richard Egan, Dennis Hopper, Kenneth Tyan, Morgan Freeman, and Dick Van Patten.
Rita is currently single and THRIVING hanging out with NFL football players.
Make sure to check her out in her new movie 80 for Brady!