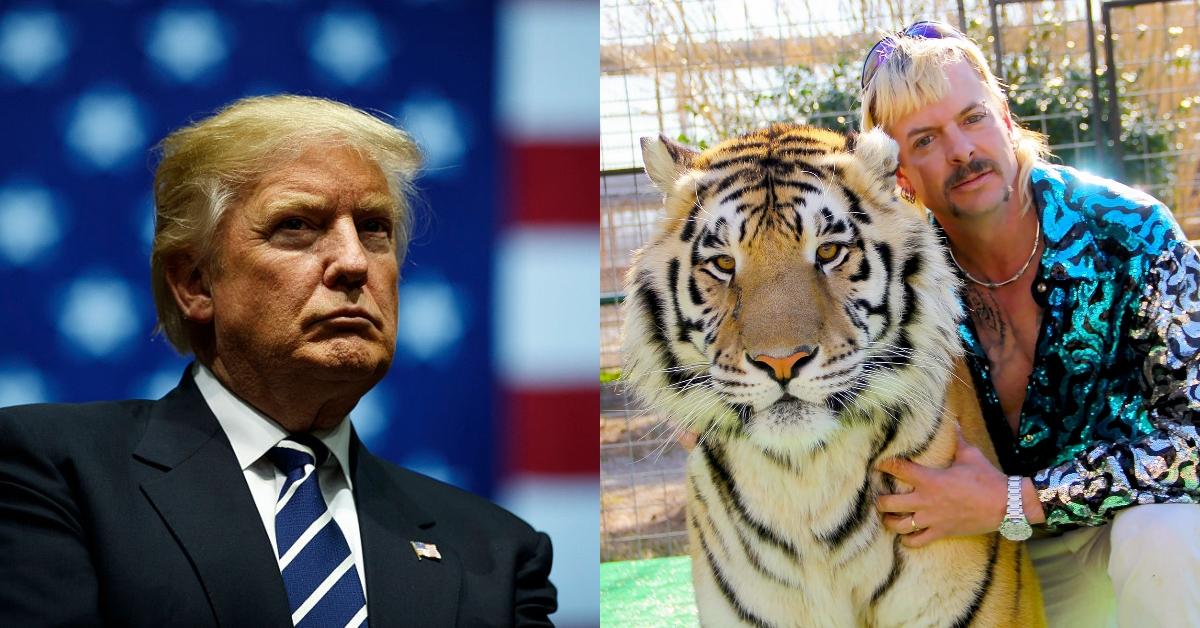 Did Donald Trump Pardon Joe Exotic Before Leaving Office? Details on His Decision
Those of us who have torn through Netflix's greatest docuseries Tiger King are well-aware that former zoo owner, country singer, and former political candidate, Joe Exotic (real name: Joseph Maldonado-Passage), is presumably going to spend the rest of his life in prison.
Article continues below advertisement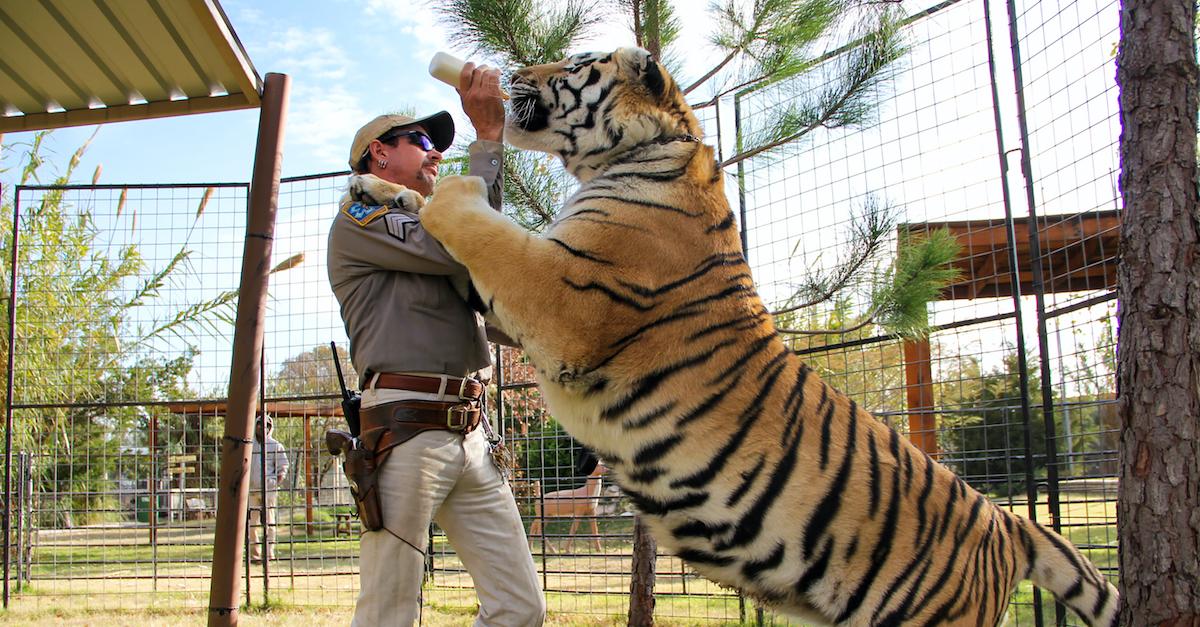 Article continues below advertisement
Was Joe Exotic issued a pardon by President Trump?
As most of us know, Exotic was sent to prison for two counts of murder-for-hire after paying someone to attempt to murder his arch-nemesis, Florida conservatory owner Carole Baskin. He was also charged for violating the Endangered Species Act in terms of mishandling his big cats, as well as falsifying wildlife records, according to Cinemablend.
Exotic was sentenced to 22 years in prison, and apparently, he feels this was an unfair conviction, according to New York Post. The Netflix star's legal team was certain that Exotic would be pardoned and even had a limo ready to pick up Exotic from prison.
"We're confident enough we already have a limousine parked about half a mile from the prison. We are really in action mode right now," Eric Love, a private investigator leading Joe's case, told MetroUK.
Article continues below advertisement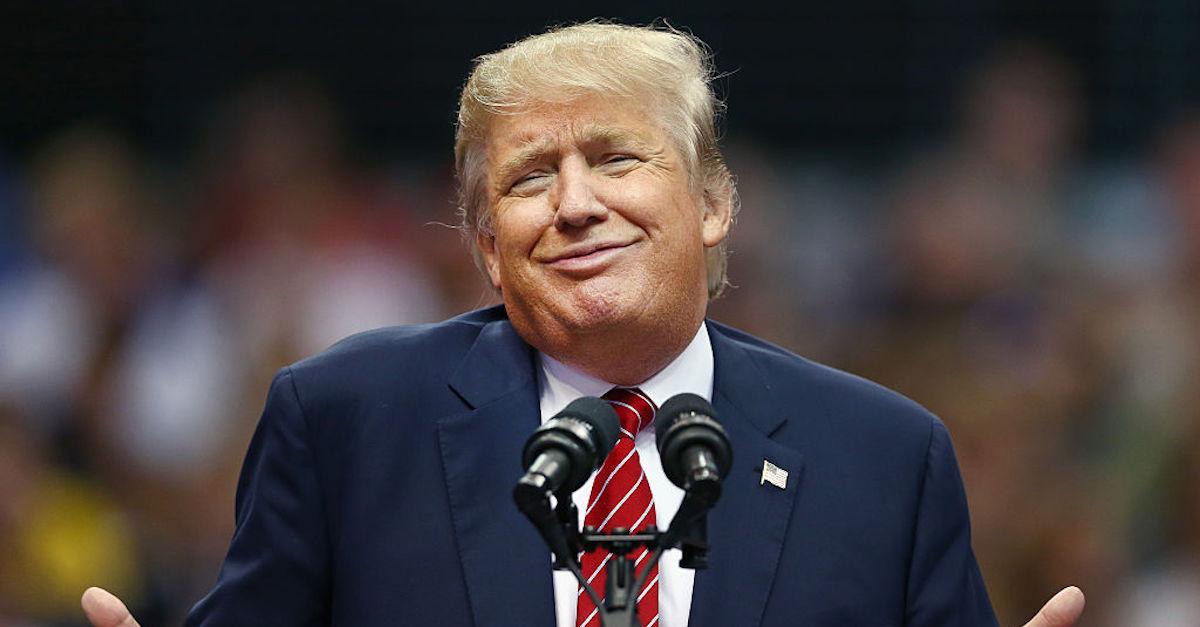 Joe's team was so confident, in fact, that a video thanking Trump for the presidential pardon had been filmed in advance.
"I think the president has sided with us and I believe it will take most of the limelight away from president-elect Joe Biden," Love told the publication on Jan. 18.
Article continues below advertisement
Before leaving office on Jan. 20, President Trump issued more than 100 pardons. Unfortunately for the Netflix personality and his team, Maldonado's name was not on that list.
"I was too innocent and too GAY to deserve a pardon from Trump," read a Twitter statement from Exotic's personal account. "I only mattered to Don Jr. when he needed to make a comment about me to boost his social media post. Boy, were we all stupid to believe he actually stood for Equal Justice? His corrupt friends all come first."
Additionally, Exotic's lawyer, Francisco Hernandez, issued the following statement: "It is the President's Constitutional right to Pardon and we have to accept and respect his use of discretion. Our mission is just and continues."
Article continues below advertisement
Did Donald Trump ever actually consider pardoning Joe Exotic?
When a reporter asked the POTUS in an April 2020 interview if he would consider pardoning Exotic's lengthy sentence, Trump said he never saw Tiger King, and proceeded to ask about Exotic's case. After half-listening to the reporter's response, explaining the crimes Exotic was charged with, Trump asked the reporter if he was advocating for it, before disregarding the question, saying it would be unethical for the reporter to weigh in.
Article continues below advertisement
Eventually, Trump stated that he would — in fact — "look into" the Tiger King's case, and apparently, Donald Trump Jr. has already said that he wants to advocate for Joe.
On Aug. 17, 2020, the president confirmed that he was going to pardon a "very, very important person" the following day. People, once again, began speculating that Trump was referring to none other than Joe Exotic.
But, Joe Exotic will be remaining in prison for the foreseeable future, as President Trump used that pardon for someone else entirely. Suffragette Susan B. Anthony was given a posthumous pardon for attempting to vote in 1872, while it was still illegal for women to do so. At the time, she was fined $100, and she was convicted of illegally voting.
The pardon came on the 100th anniversary of the 19th Amendment, which granted women the right to vote.