Woman "Gets Back" at Mother After Argument by Coughing on Her 1-Year-Old
People were horrified at this footage of a woman coughing on a 1-year-old baby to cap off an argument she had with the child's mother.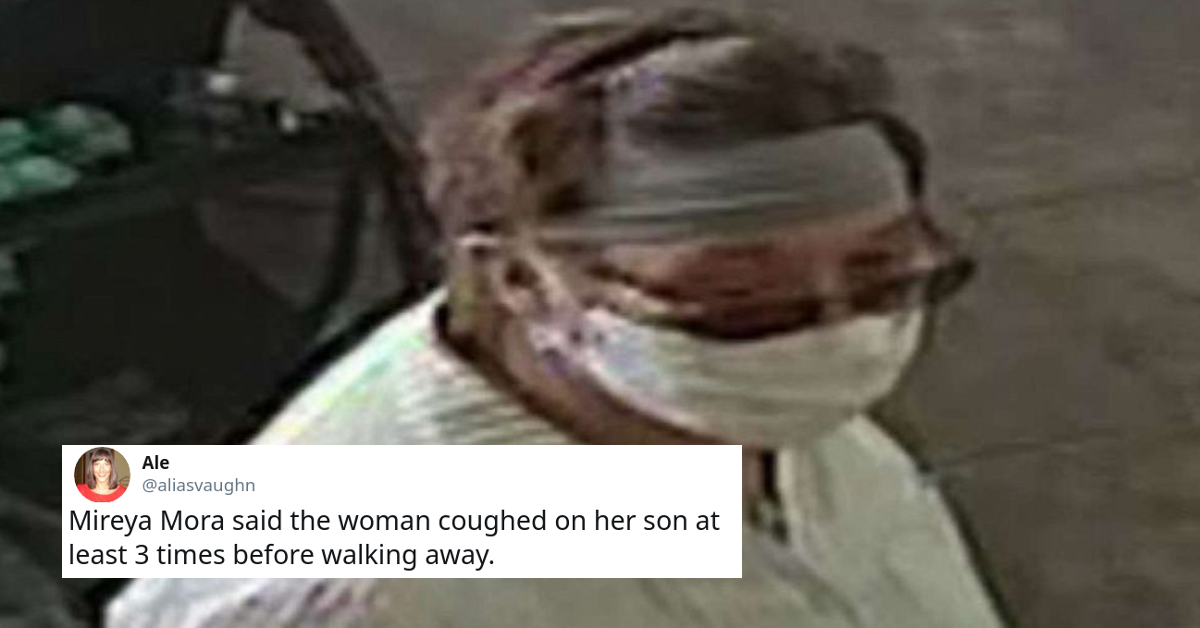 There have been a lot of angry "Karen-esque" outrages circulating social media recently. It's made all the scarier when you consider many of the people engaging in these petty and bitter acts of aggression are wearing masks, because identifying them proves to be difficult.
The CDC still urges individuals wear cloth masks when frequenting indoor spaces, and the current outlook on COVID-19 means we'll still be dealing with the pandemic well into this summer.
Article continues below advertisement
While there are throngs of individuals showcasing some positive reactions to this strange new social lifestyle we're slowly getting acclimated to adopting, there have also been a lot of people engaging in some particularly ugly behavior. Remember when fights were breaking out over toilet paper? Or folks who were busted for hoarding sanitizer and charging insanely high prices for them, despite essential workers needing those supplies desperately?
Even scarier now are people who are "weaponizing" coronavirus fears by intentionally coughing on individuals whenever they engage in an argument. Recently, a woman disregarded signs at a restaurant indicating that sit-down service wasn't available. When she was approached by the eatery's manager, she angrily got up and coughed in his face. Classy.
Sadly, she isn't the first person to do this, but this next story, somehow, manages to be worse than that one.
Article continues below advertisement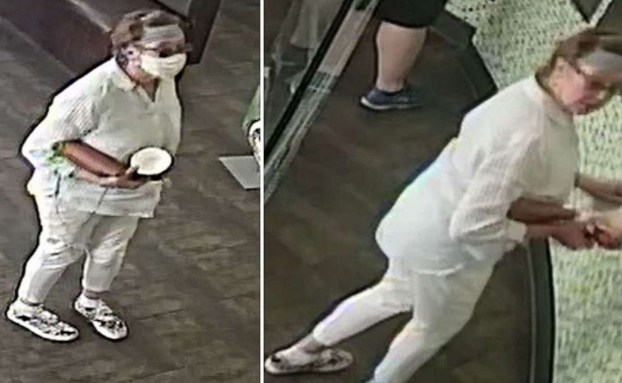 Police are now actively looking for a woman who got into an altercation with a mom who was at a Yogurtland in San Jose, Calif. with her 1-year-old baby. On June 12, a white woman who appeared to be in her 60s reportedly became upset with a mother pushing a stroller whom she accused of not maintaining proper social distancing.
After arguing back and forth, the older woman removed her mask and intentionally coughed on the child in anger.
Article continues below advertisement
Sergeant Enrique Garcia from the San Jose Police Department wrote about the incident in a press release:
"The preliminary investigation revealed the suspect was upset the female was not maintaining proper social distancing, so the suspect removed her face mask, got close to the baby's face, and coughed 2-3 times."
The mother of the child feels the cough-attack was racially motivated.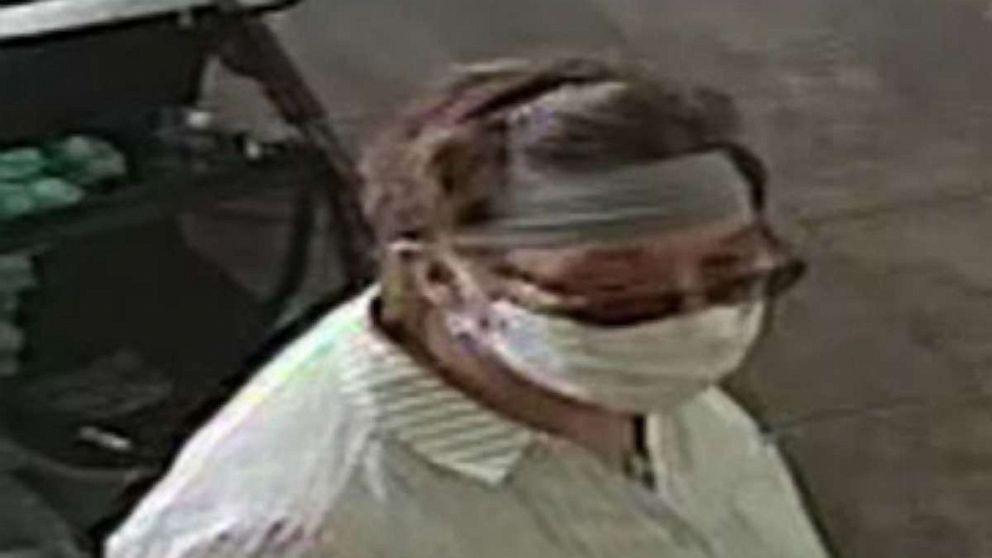 Article continues below advertisement
Mireya Mora says the woman only started mentioning "social distancing" right around the time Mora began speaking Spanish to a relative who was with her, "I believe this woman may be racist because the family in front of her is white. Me and my grandma are Hispanic and she started telling me about my distance and harassing me and my son once I started speaking Spanish to my grandma," she said in an interview with San Francisco radio station KGO.
Mora says that, following their altercation, her son actually ran a slight fever. While he's doing fine now, she hopes he didn't contract the coronavirus from the woman's coughing.
"If he were to get sick, it's just, I can't even imagine."
Article continues below advertisement
Mireya continued, "Coughing on someone's face. She did it on purpose, it's not like she did it on accident, oh cough, cough — no, she purposely coughed on my son's face. It happened so quick I was in shock. She got close, she took off her mask, and she coughed three times super hard on my son's face."
Article continues below advertisement
The San Jose Police Department is now currently asking for assistance in identifying the woman. Several people on Twitter asked followers to "do your thing" and find who the woman is.
The internet has a a decent track record for helping identify people who've committed crimes, like two youngins who nabbed a tip jar and bragged about it on Snapchat, and some thief who up and stole an old man's wallet who could do nothing but helplessly watch as the thief walked away. Twitter "did its thing" on both occasions and the culprits were ultimately apprehended.